Sotheby's to Auction Off Unseen Portrait of Picasso's Lover and Muse
Estimated to fetch between $7 million to $12 million USD.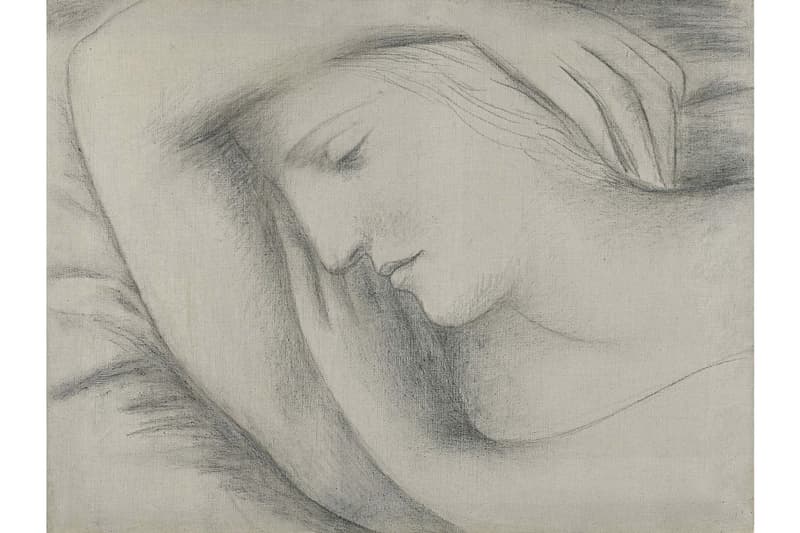 This month, Sotheby's London will auction off a largely unseen portrait by Pablo Picasso titled Femme endormie. The 1931 charcoal drawing depicts Picasso's lover and muse Marie-Thérèse Walter and was personally kept by the artist until his death in 1973. "It is just wonderful, it looks back to the great drawings of the Renaissance yet it is so incredibly modern and free and spontaneous and direct," says Helena Newman, head of Sotheby's Impressionist and Modern Art department. "It is like you are looking over his shoulder as he is drawing it."
Picasso fell for the 17-year-old Walter when he saw her through the window of Galeries Lafayette in Paris in 1927. She inspired paintings, sculptures and drawings, some of which are considered his greatest works. The drawing at auction, which is estimated to fetch between £6 million and £9 million GBP (approx. $7.5 million to $11.2 million USD), is a gentle and intimate portrait of Walter created when the affair was still a secret. It hasn't been seen or publicly exhibited since it was bought in 1986. It's "an absolute gem, it is so exquisitely beautiful," Newman adds.
Also included in Sotheby's evening sale are works by artists Wassily Kandinsky, Fernand Léger, Alberto Giacometti, Marc Chagall and Jean Arp. The auction will take place on July 28 at Sotheby's London.
In other news, the Fondation Louis Vuitton will reopen this September with a major Cindy Sherman retrospective.