Arca Premieres New "KLK" Single With Rosalía
Arca's album 'KiCk i' releases June 26 via XL Recordings.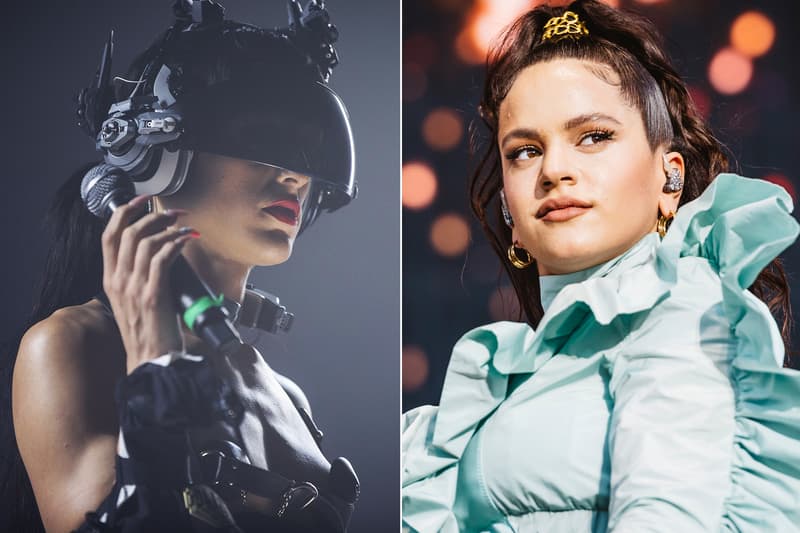 After releasing "Mequetrefe" late last week, Arca returns with the new single "KLK" featuring Rosalía. The collaboration was first hinted at back in early March when Arca announced KiCk i and detailed other collaborations with Björk were incoming.
"KLK" blends the cyberpunk sensibilities of Arca with reggaetón vibes for a head-turning and truly memorable collaboration. While this is the first track that the two superstars have been featured on together, it's not the first time they've worked together. Last year, Rosalía used some of Arca's vocals during a performance at the Latin GRAMMY Awards. Arca worked alongside Venezuelan producer Cardopusher for the instrumental, adding an upbeat bounce for a club-ready anthem.
"KLK" follows a steady release of singles from Arca ahead of KiCk i's release later this week. First came her "Nonbinary" music video followed by "Time". Arca also featured on "Unconditional," a collaboration with Shygirl. Earlier this year, the artist debuted an experimental 62-minute single.
Watch Arca and Rosalía premiere the song below via Instagram Live and listen to the single on all streaming platforms today. In more music updates, Brooklyn rapper and producer MIKE has released his new full-length project Weight of the World featuring a standout guest verse from Earl Sweatshirt.