Arca Details New Album 'KiCk i' Featuring Rosalía & Björk
The Avant-pop pioneer also speaks on her upbringing, current obsessions, and more in a new interview.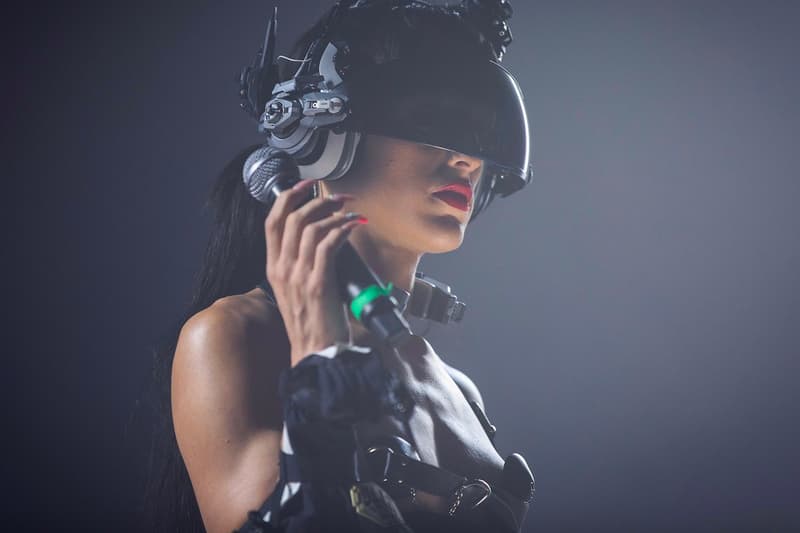 Arca's rise to the forefront of Avant-pop has been nothing short of a fascinating journey. The Venezuelan record producer, songwriter, singer, and performance artist took her sound from the experimental grips of underground electronica to the likes of Björk, FKA Twigs, Kanye West, Kelela, Frank Ocean, and more, aptly changing the direction of pop's sound through extraterrestrial soundscapes fit for humanity. After releasing a 62-minute single titled "@@@@@" last month, Arca has now shared details regarding her new album, KiCk i.
Discussing the project in a new interview with Alex Frank for VICE's Garage Magazine, Arca shared that her fourth studio project will enlist vocals from global Spanish pop sensation Rosalía as well as frequent collaborator and Avant-pop pioneer, Björk. Frank also shared a bit about the album's direction, noting that KiCk i incorporates everything from futuristic pop to drum & bass.
In the interview, Arca also discusses her upbringing in both Caracas, Venezuela, and Darien, Connecticut, speaking on her current fascination with the diva archetype, and some inspiration regarding KiCk i. "There was a clear intention [on the album] to allow every self to express itself," she notes. "Not to decide how much air time each self would get, but to allow for modulation between them in a spontaneous way. There is no such thing as normal."
For more music news, Coachella 2020 has reportedly been postponed.