The Hole NYC Displays Huge 'Together' Artwork by Matthew Stone
Featuring a colorful, figurative composition of nude subjects.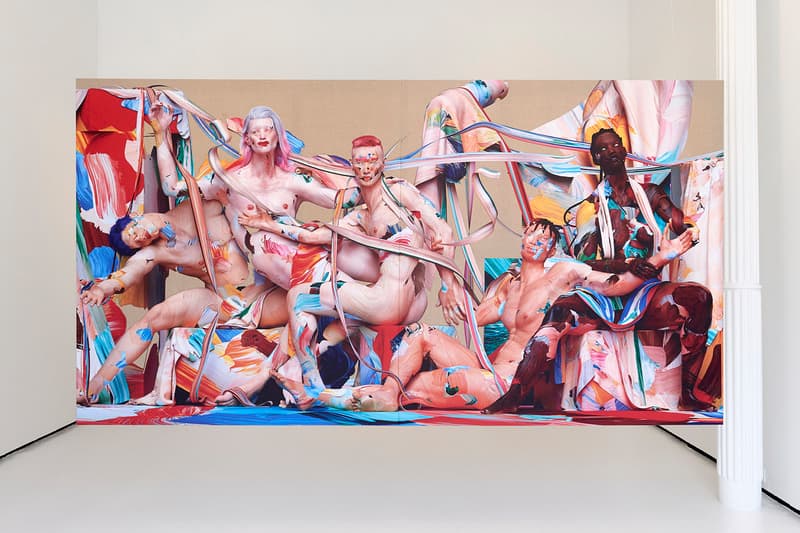 1 of 5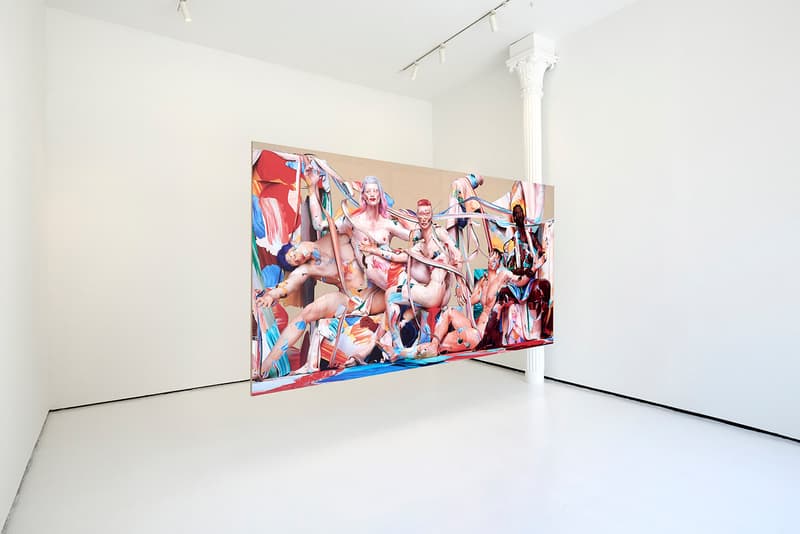 2 of 5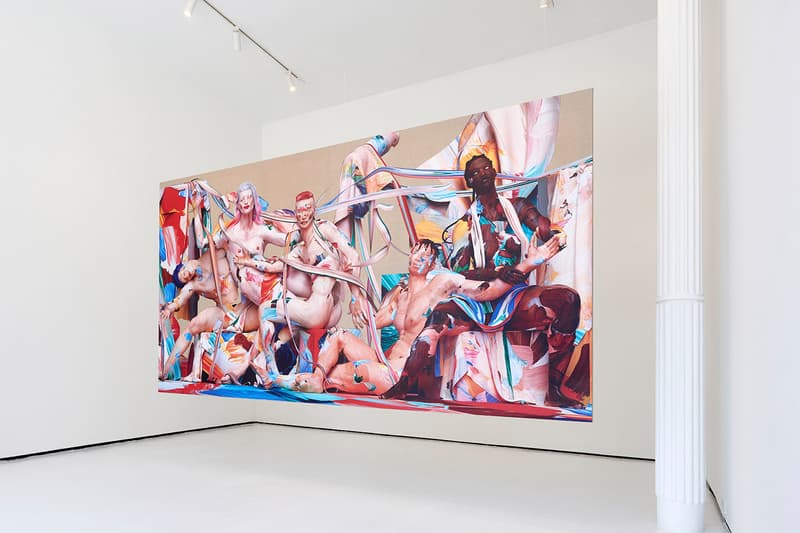 3 of 5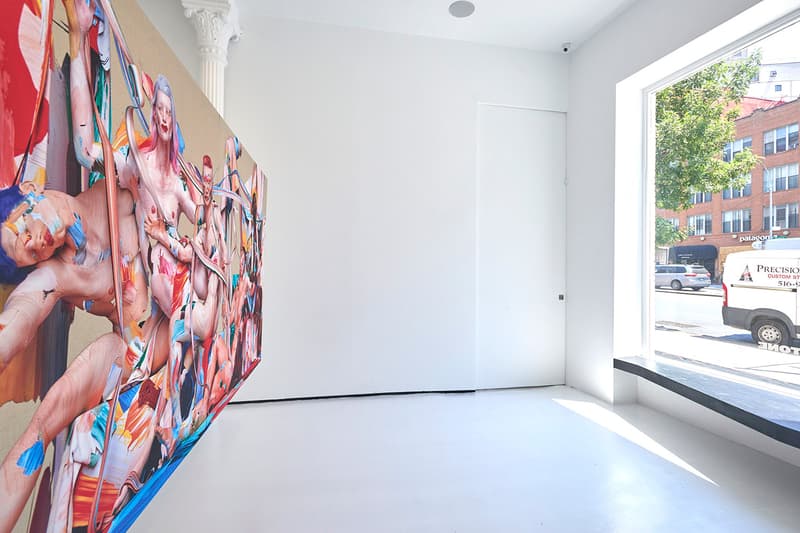 4 of 5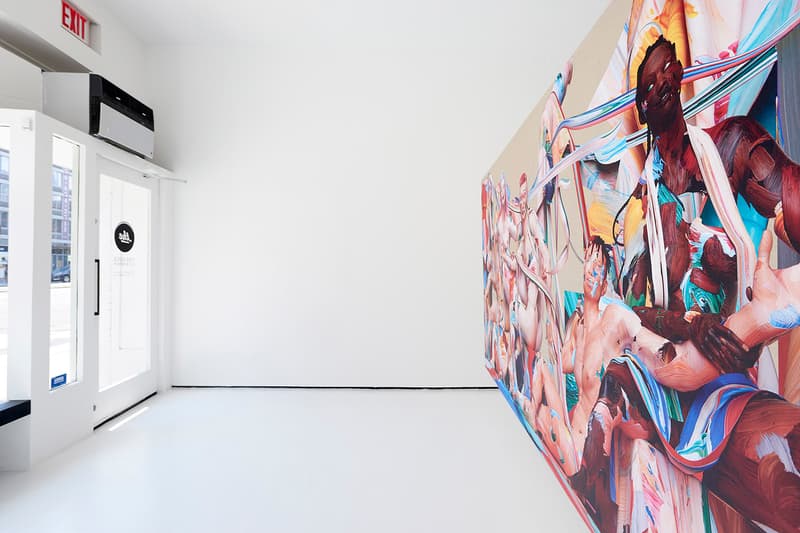 5 of 5
The Hole is currently displaying a new, sprawling artwork by London-based artist, Matthew Stone. Titled Together, the digital print on linen work features a vivid figurative composition of nude subjects in various positions. To create the piece, Stone paints directly on a glass panel which is then scanned to develop a three-dimensional paint gesture. Hundreds of these markings are compiled in 3D software programs to create the final result.
Stone started working on Together in 2019 and completed the work earlier this year. The work measures 63 by 118 inches and is currently on display at The Hole's new storefront gallery located near NYC's Lower East Side neighborhood. "I did not make the piece with this extraordinary moment in mind and do not feel that it is of more relevance now than before. It is and has been my intention to create images that show people together and at ease with each other. That togetherness is a part of the reality I see around me, but also a part of a vision I hold for a future that is defined by collective healing, which includes my own transformation," said the artist in a statement.
Get a closer look at Together by viewing the slideshow above and then visit The Hole's website to learn more about the artwork.
Elsewhere in art, Superplastic unveiled the first Gorillaz vinyl art toy in over 10 years.
The Hole
312 Bowery
New York, NY 10012