REASON Details His Doomday Schedule on New Single "Might Not Make It"
From kidnapping Trump to marrying and divorcing Khloe Kardashian.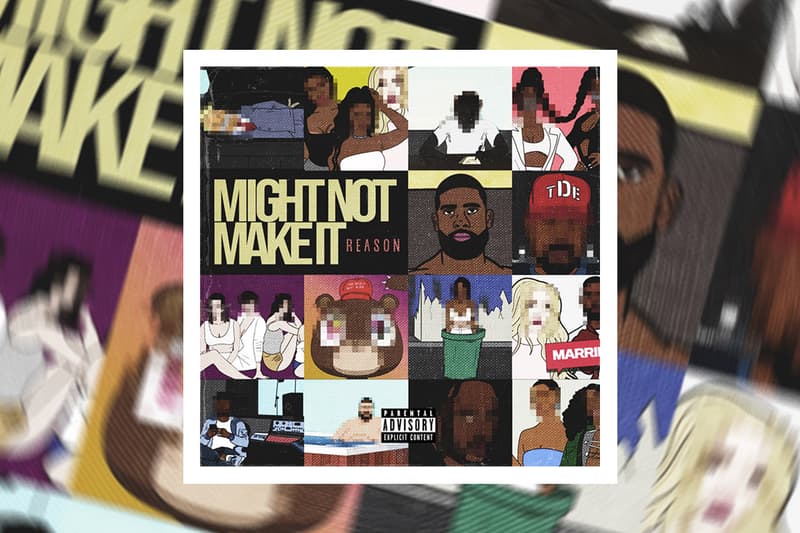 As part of the ongoing TDE Fan Appreciation Week, Carson-native REASON has now dropped off his latest single from his upcoming studio album, New Beginnings, titled "Might Not Make It." The track follows Ab-Soul's "Dangerookipawaa Freestyle," Zacari's "Edamame" and "This Woman's Work," Isaiah Rashad's "Why Worry," and SiR's "Rapper Weed."
Packed full of lyrical references, the Top Dawg Entertainment signee initially announced the single and visual earlier today on his Instagram, revealing a list of names from Kendrick Lamar to 6ix9ine. On the Elite-produced track, REASON continues to offload his classic West Coast sound, diving into hypothetical scenarios surrounding his doomsday schedule. "If I only had twenty-four, I'd be harassin' the youth/Kidnap Trump and Ghost Rider and let 'em crash in the coupe/I'd have sex with Laurie, Rihanna, a Kardashian too/Might just f*ck everybody like Kardashians do."
The new track comes after REASON's singles "Same Ol Sh*t," "Flick It Up" featuring Ab-Soul, "Show Stop," and "Trapped In" featuring Boogie and Ab-Soul, all of which are presumably a part of the rapper's forthcoming studio album, New Beginnings.
For more new music, listen to Earl Sweatshirt's new The Alchemist-produced single "WHOLE WORLD."