TDE Signee Reason Drops New Single "Same Ol Sh*t"
Backed behind a rich jazz-infused beat.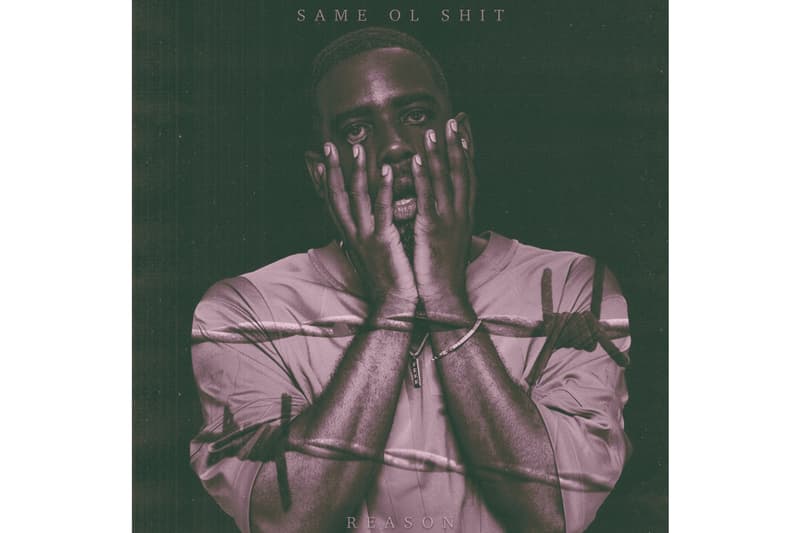 It's been a little over a year since TDE signed Reason to its roster of A-list rappers. Following the artist's debut album There You Have It (released in September 2018), Reason has returned with his latest single "Same Ol Sh*t."
The song measures at approximately two minutes and 30 seconds and features a gloomy jazz-inflected beat that fits in perfectly with his semi-raspy delivery. The instrumentals are filled with crisp snares and heavy bass lines contrasted against tinkering piano riffs that jump between mid to high octaves — courtesy of producers S1, Lonestarr, and Kelvin Wooten. Notable quotes like "So y'all can't help it, the struggle, you never felt it/The drugs in your raps, you never dealt it" and "So instead, this cane got me the Mazerati/Carry eight glocks and six 9's that led to free Tekashi" are a good example of the conscious lyricism that pervades all TDE members. In a post about the release of this single, the rapper mentioned, "let's get the ball rolling!" — a possible hint of a new album along the way.
Scroll below for a listen of Reason's latest single "Same Ol Sh*t" and stay tuned for more news on the rapper.
Elsewhere, Clams Casino has released his psychedelically-immersive album Moon Trip Radio.