Pringles Celebrates Thanksgiving "Turducken Friendsgiving Feast" Kit With Turkey, Duck & Chicken-Flavored Chips
Layers of poultry flavor.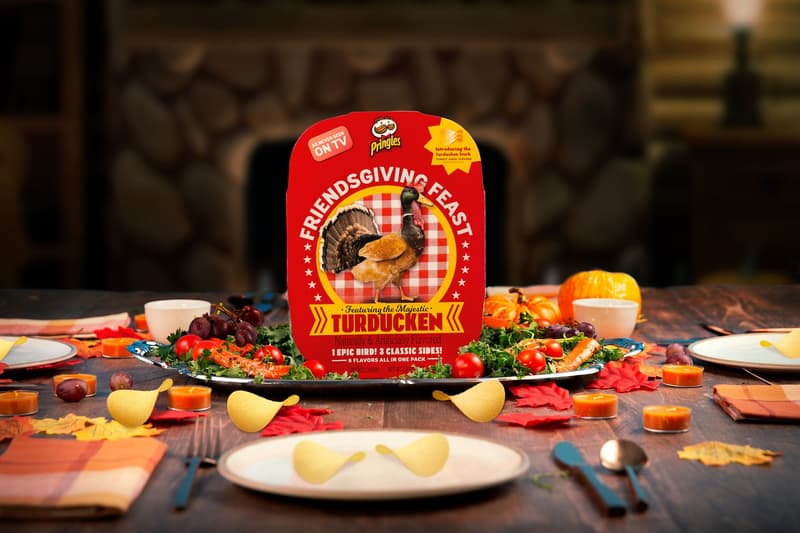 Ahead of Thanksgiving this year, Pringles has prepped a new "Turducken" kit to celebrate the festive season.
Centered around layered poultry flavor, the assortment has been dubbed the "Turducken Friendsgiving Feast" and features Turkey, Duck and Chicken-flavored chips. When stacked together the snacks create the taste of the infamous Thanksgiving monstrosity, the Turducken. Drawing from the festive release it crafted last year, Pringles has also included Cranberry Sauce, Stuffing and Pumpkin Pie-flavored chips to complete the feast.
The Pringles "Turducken" Friendsgiving Kit is set to release November 7 at 12 p.m. EST on kelloggstore.com.