Lil Gotit Offloads New Album 'Hood Baby 2'
Featuring Future, Gunna, Lil Yachty, Lil Keed, and many more.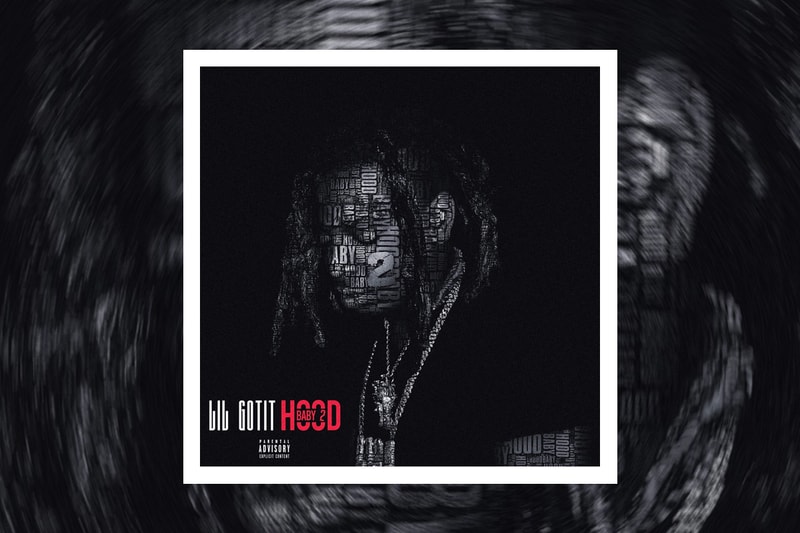 Fast-rising signee of Young Thug's YSL Records, Lil Gotit, has slowly taken over Atlanta's trap scene, blending a range of street-worthy bars and adlibs alongside psychedelic-clad trap instrumentals. Alongside his older brother, Lil Keed, the young 20-year-old has carved out a promising future, showcasing his strengths in 2018's debut album, Hood Baby, as well as his Crazy But It's True, The Real Goat, and Superstar Creature projects. Today, Gotit returns with the follow-up to his riotous debut album, Hood Baby 2.
Chock-full of nightlife-ready, car-blasting trap anthems, the 18-track project sees the rapper recruiting a slew of features from some of Atlanta's top OGs to a variety of auspicious up-and-comers. Future, Gunna, Lil Yachty, Lil Keed, Guap Tarantino, B Slime, and many more appear on the record. Production-wise, Gotit continues to tap into his extensive list of co-conspirators. Frequent collaborators 10Fifty, DMC, and RokOnTheTrack all lend their talents to the project, with the likes of Dutch loopmaker Starboy, Hurtboy AG, and more also included.
Stream Lil Gotit's Hood Baby 2 below.
For more music releases, Juice Wrld's first posthumous single has arrived.