Lil Gotit Debuts Surprise New Full-Length Mixtape 'The Real Goat'
His second project of 2019 is here.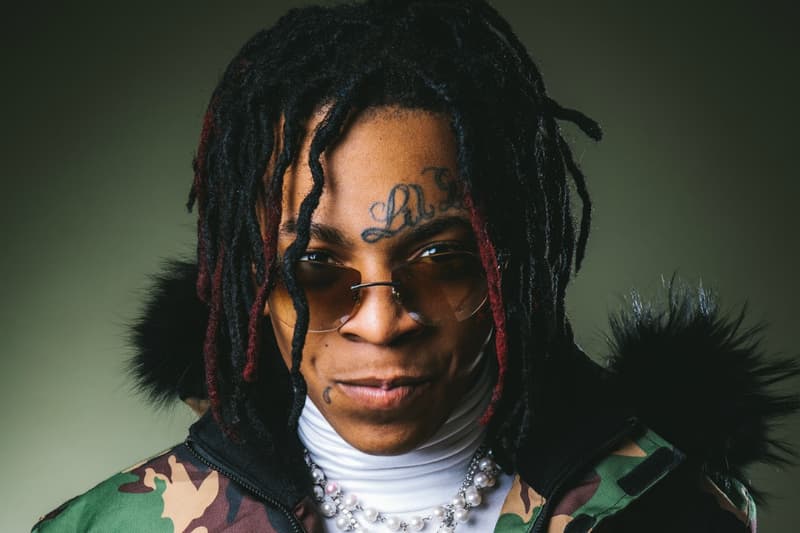 A couple weeks after appearing in the music video for his collaborative "Action" record with Yung Mal and Pi'erre Bourne, Lil Gotit is taking to SoundCloud to unleash a surprise new full-length project. Known as The Real Goat, the fast-rising Atlanta artist's latest tape serves as his second multi-track release of 2019 and the follow-up to his sophomore studio album Crazy But It's True. The Real Goat is made up of 16 new songs, including collaborations with his brother Lil Keed, Slimeball Shawty, Millie Go Lightly, Slimeball Yayo, Lil Troup and Uno Freaky.
"I just like music. I've always loved it … I started taking it [rapping] serious about four years ago," Lil Gotit previously explained to HotNewHipHop, opening up about his origins in the rap game. "I used to call myself Mazi Gotit like, I got everything. But that was too long so I'm like, I gotta find a better name. So, I started calling myself Lil Gotit. It was shorter."
"My reaction was like 'Damn, for sure.' But they speeded the process up," Lil Gotit adds, recalling his reaction to Alamo Records' interest in signing him and the deal that accompanied Alamo's initial inquiries. "I was getting recognition. I was going up before I even dropped any songs. It was always my plan to get signed."
You can listen to Lil Gotit's new mixtape The Real Goat below. Lil Gotit is currently planning on dropping another new studio project, the 35-record Hood Baby 2, later this year.
Lil Gotit – The Real Goat (Tracklist)
1. Addy Talk (prod. AR x Andy)
2. Zaytoven Freestyle (prod. Zaytoven)
3. The Wave ft Uno Freaky (prod. Southside)
4. Sheesh (prod. Andy)
5. Brotherly Love (feat. Lil Keed) (prod. 10Fifty x Rio)
6. Southside Story (feat. Millie Go Lightly) (prod. 10Fifty x Rio)
7. No Wannabes (prod. Andy)
8. No Talking (feat. Slimeball Yayo) (prod. KPonthebeat)
9. Belly Shit (feat. Lil Troup) (prod. Kash)
10. Opp Pack (feat. Slimelife Shawty) (prod. Wheezy)
11. Uzi Anthem (prod. Cakeboy Bally)
12. Pocket Watchin' (prod. Cakeboy Bally)
13. Trust Me (prod. Bankroll Gotit)
14. Freak (prod. Rok)
15. Fun Girl (prod. Wheezy)
16. Drip On (prod. BeyondrichYT)