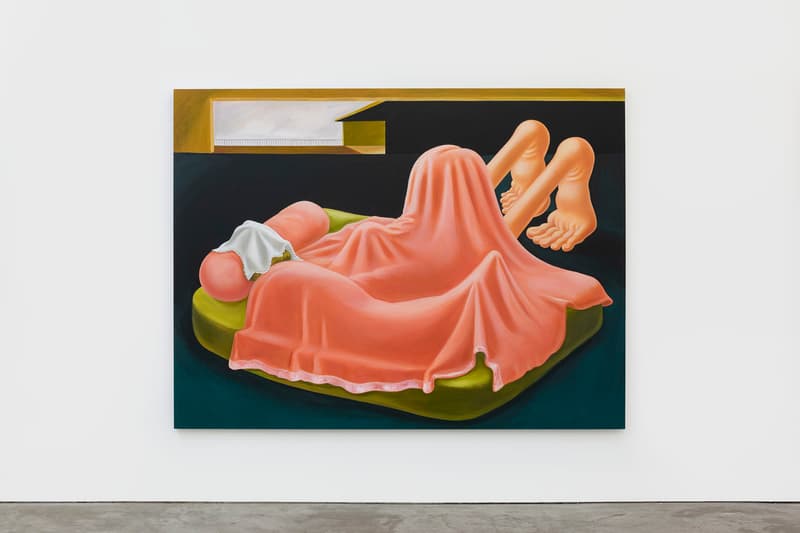 1 of 6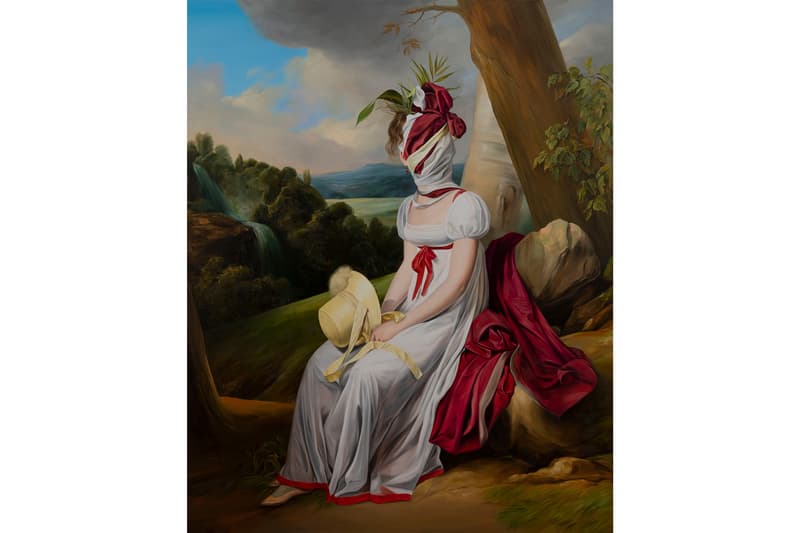 2 of 6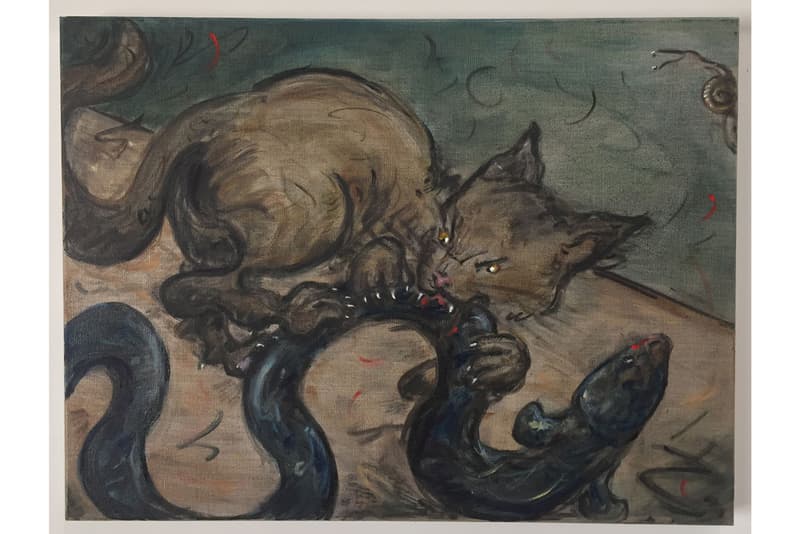 3 of 6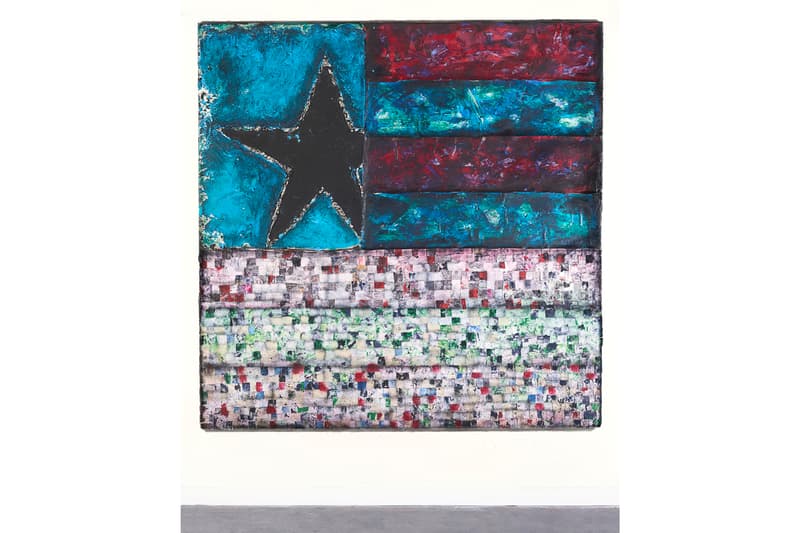 4 of 6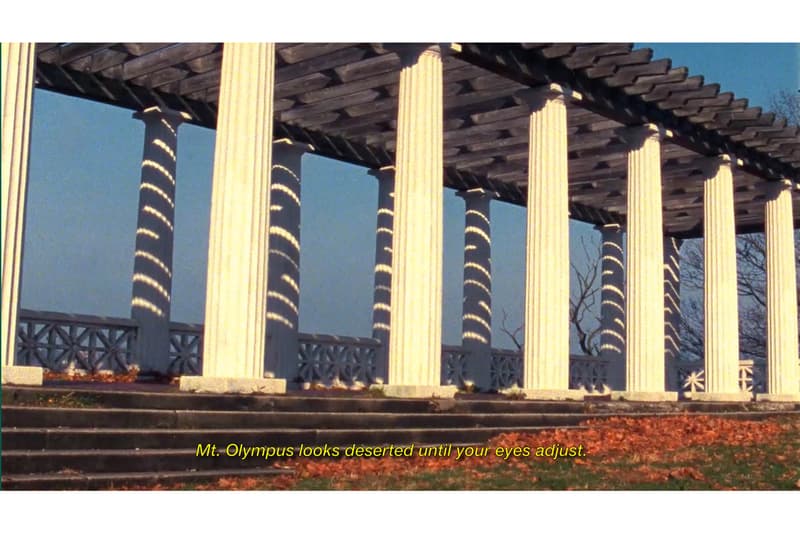 5 of 6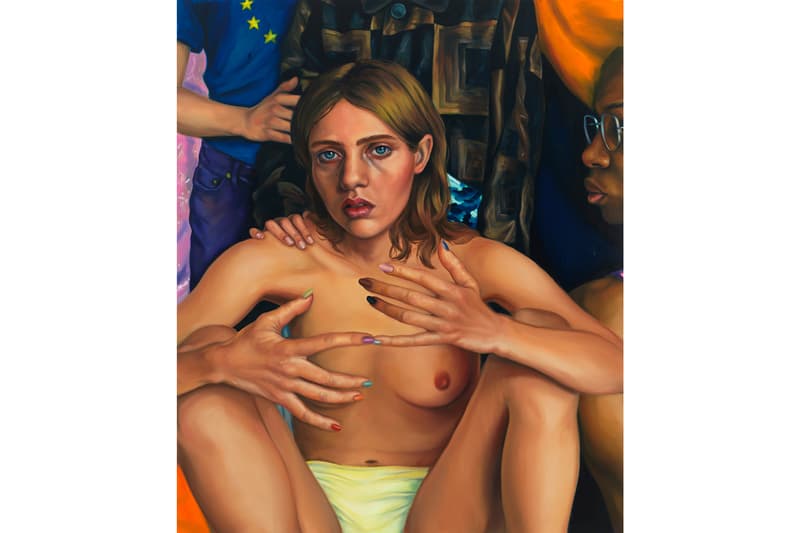 6 of 6
Gagosian's Group Exhibition Borders on the Surreal & Grotesque
Including works from Louise Bonnet, Vaughn Spann, Lucien Smith and more.
---
Gagosian New York is holding a group exhibition titled "Domestic Horror" that will showcase the work of 12 artists. Organized by Bill Powers, the show will feature young and emerging artists, along with specially commissioned works, and address the fears that arise when encountering the unknown.
The word "domestic" in the exhibition's title refers to the unintended consequences that occur when internalized anxieties meet external pressures, creating a divide between a "civilized" world and innate human impulses. Bill Power explains the idea behind the show: "The exhibition came together following Louise Bonnet's observation about the latent psychological tension in Gustav Klimt's The Kiss. 'Don't look at the faces,' she said. 'Look at how the woman's toes are curled.'"
Louise Bonnet's Interior with Pink Blanket (2019) offers physiological drama, suggesting how close the grotesque is to public view. Juszkiewicz's parody of Louis Léopold Boilly's Portrait of Madame Saint-Ange Chevrier in a Landscape (1807) shows the subject suffocated by fabric and foliage in an act of suppression. Spann disrupts familiar images of cultural stability, deconstructing an American flag as a way to confront political turmoil. The pieces invoke fear in the private sphere, as well as larger national and cultural life.
"Domestic Horror" will include works from Louise Bonnet, Vaughn Spann, Lucien Smith (with Glenn O'Brien), Chloe Wise, Tanya Merrill, Ewa Juszkiewicz and more. The exhibition will be on view at Gagosian New York from September 5 to October 19.
Elsewhere in art, Kim Cogan will hold his second solo show at Hashimoto Contemporary titled "Evergreen."
Gagosian
Park & 75
821 Park Avenue
New York, NY 10021