Patrick Church Launches Introspective Exhibition Along With SS20 Collection
Showcasing the artist's ability to merge art and fashion worlds.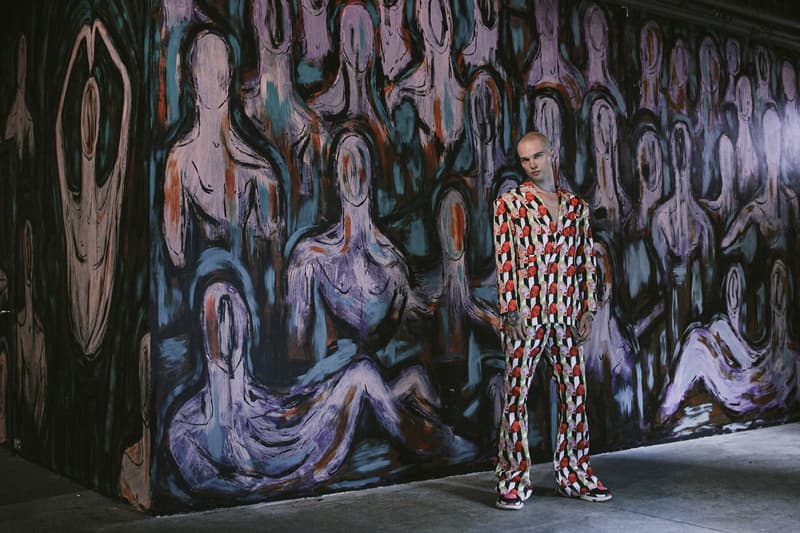 1 of 14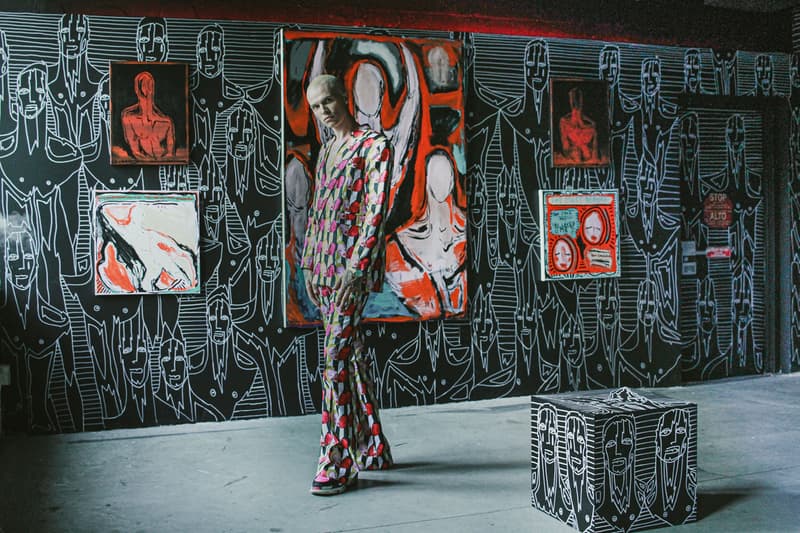 2 of 14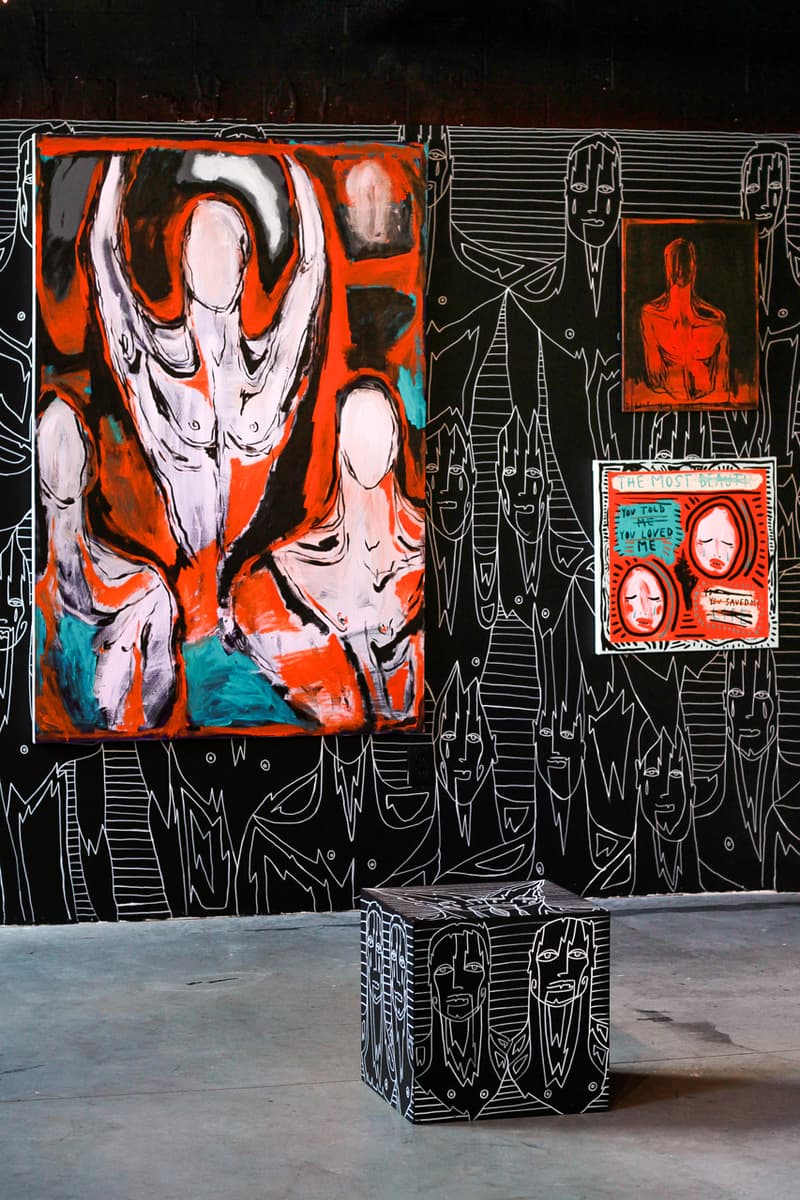 3 of 14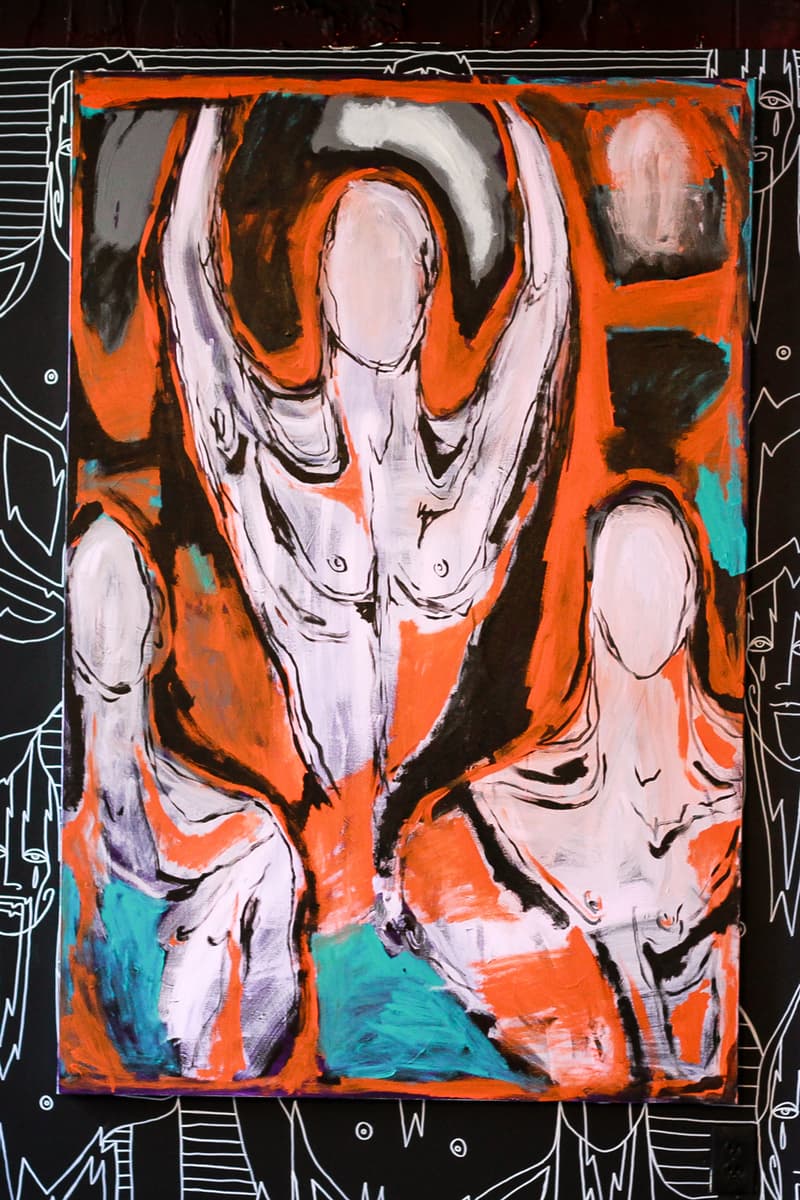 4 of 14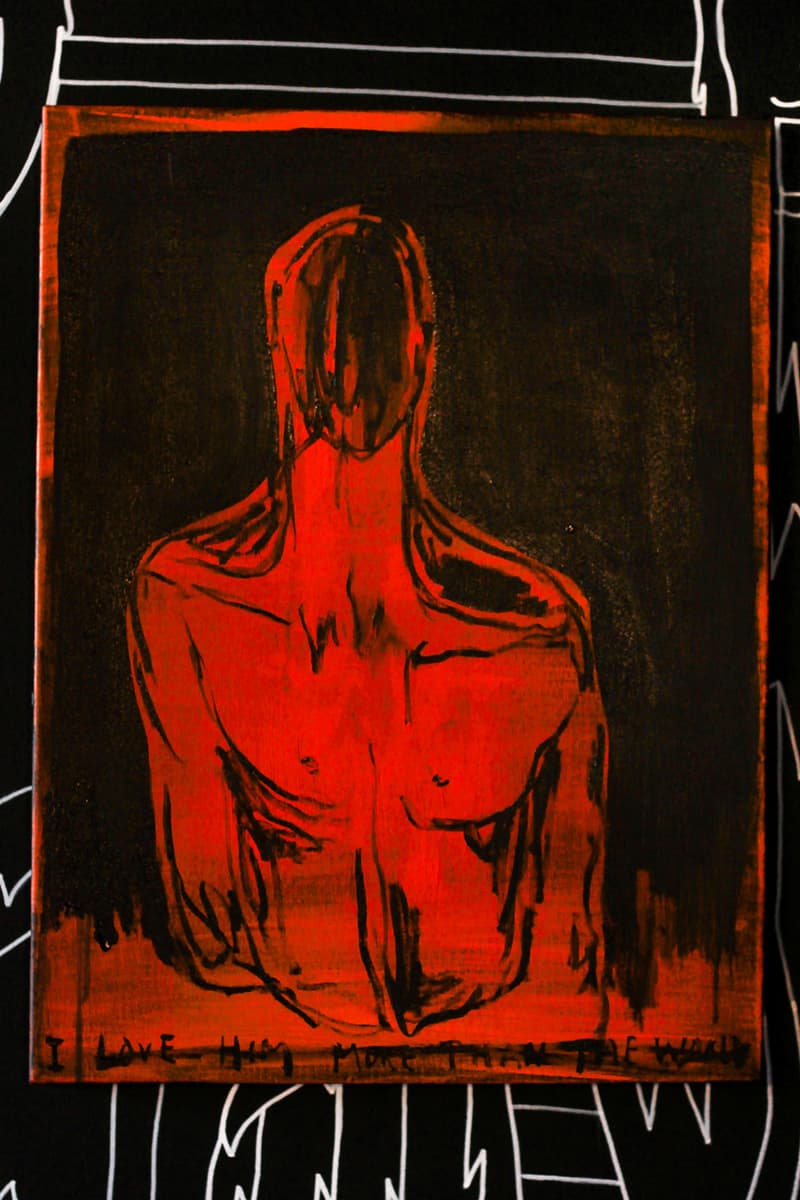 5 of 14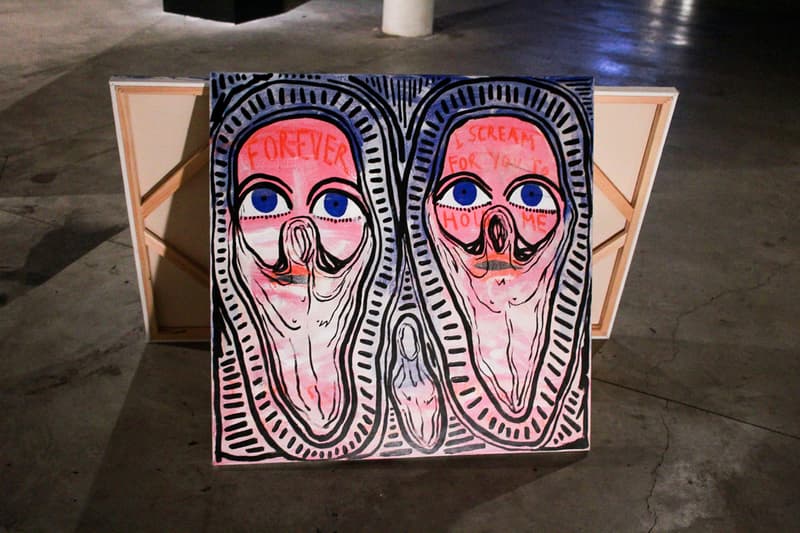 6 of 14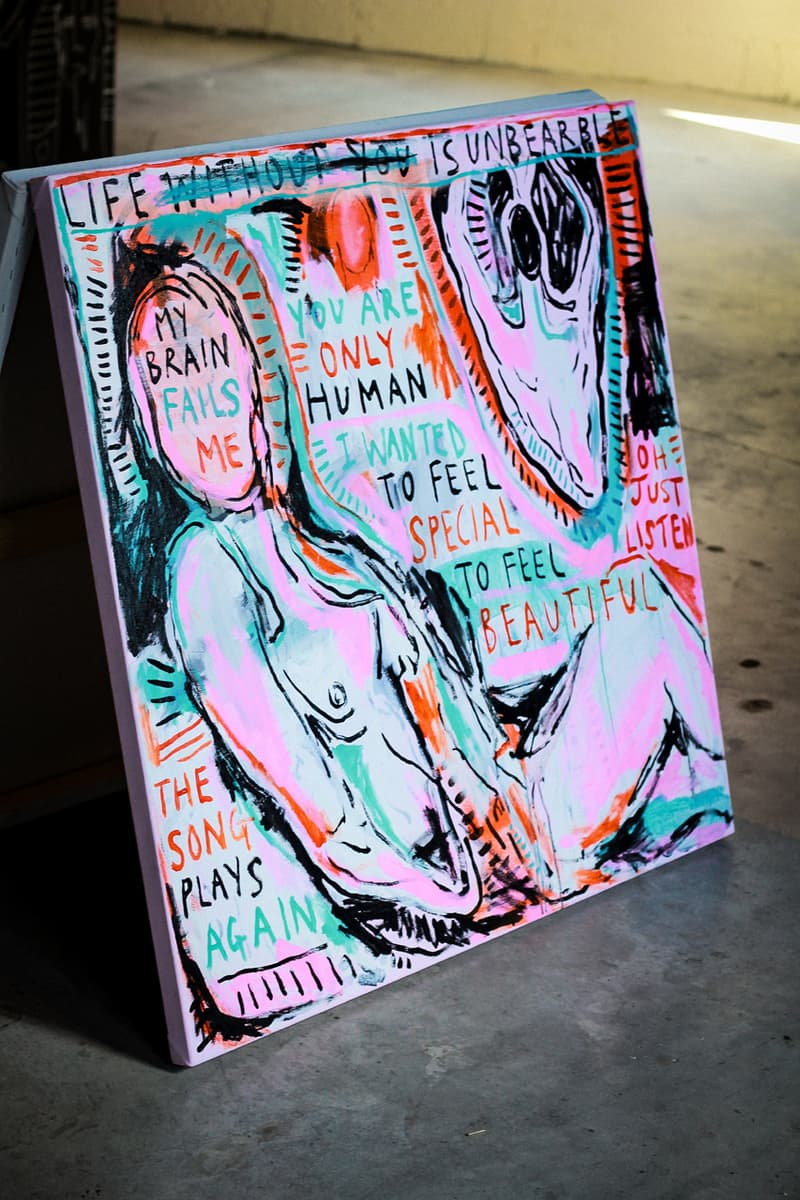 7 of 14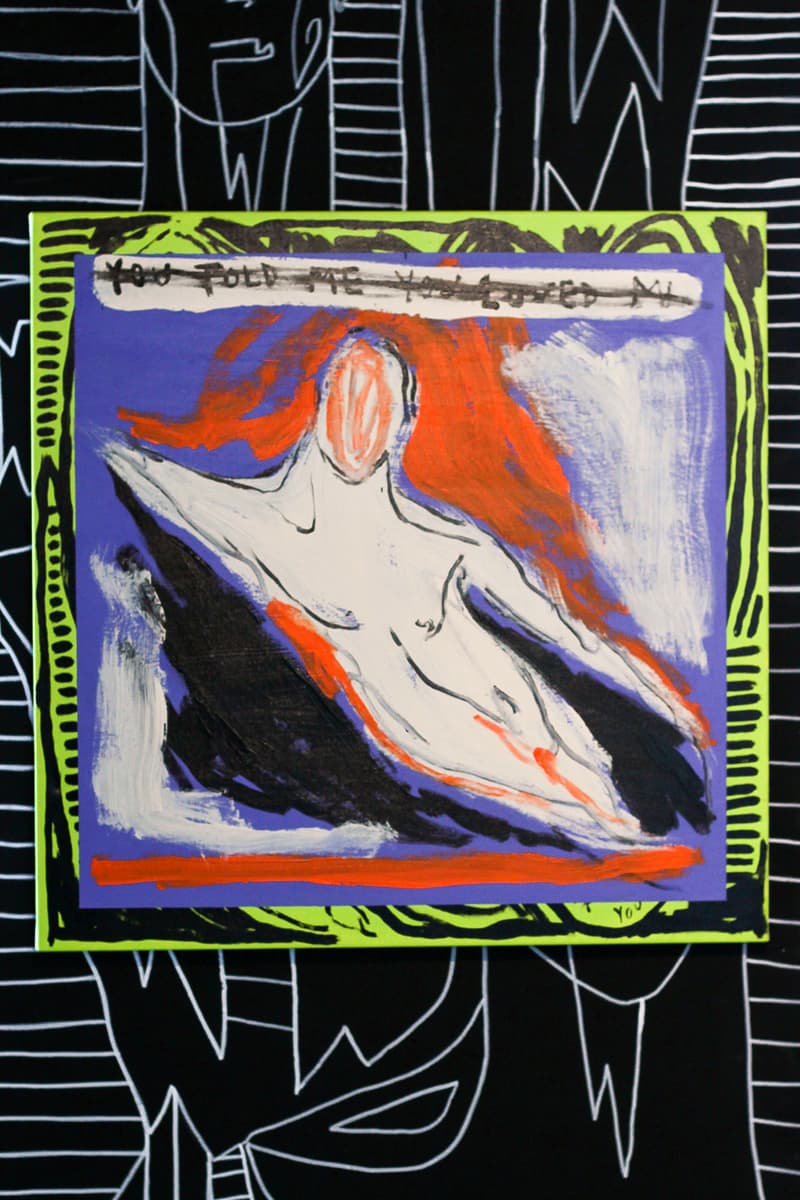 8 of 14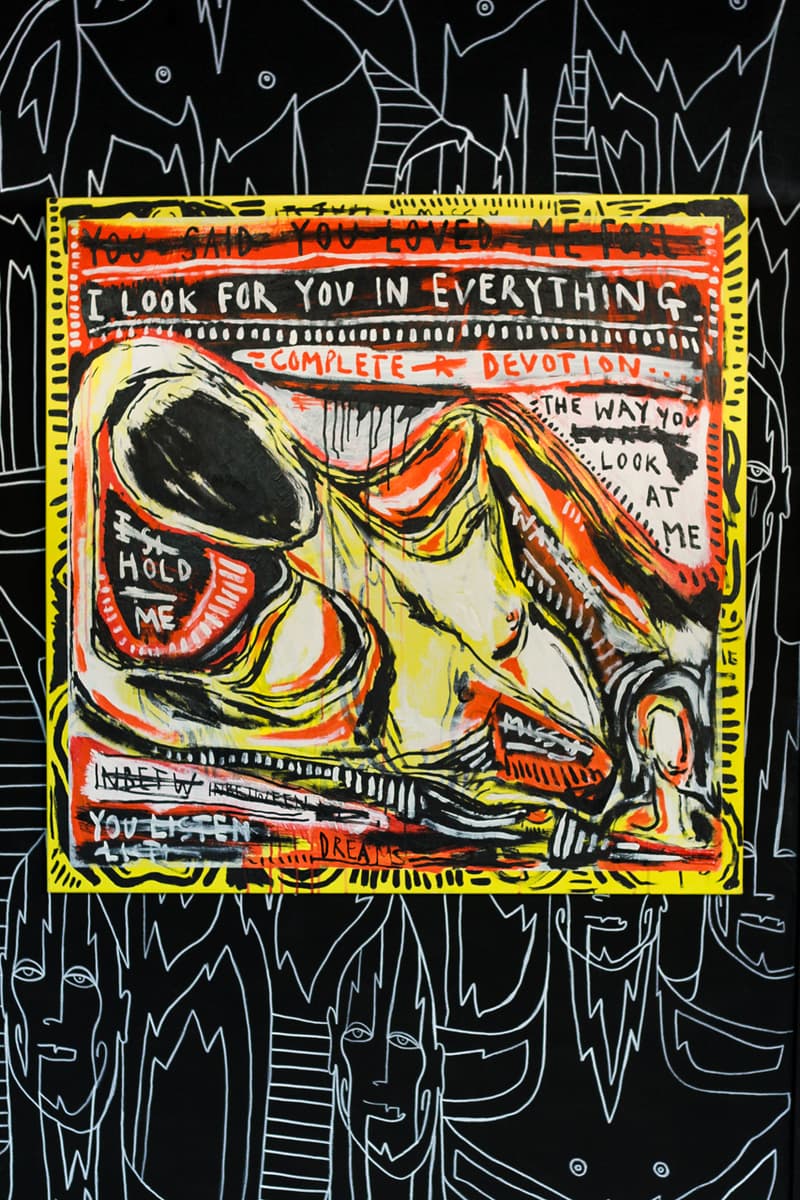 9 of 14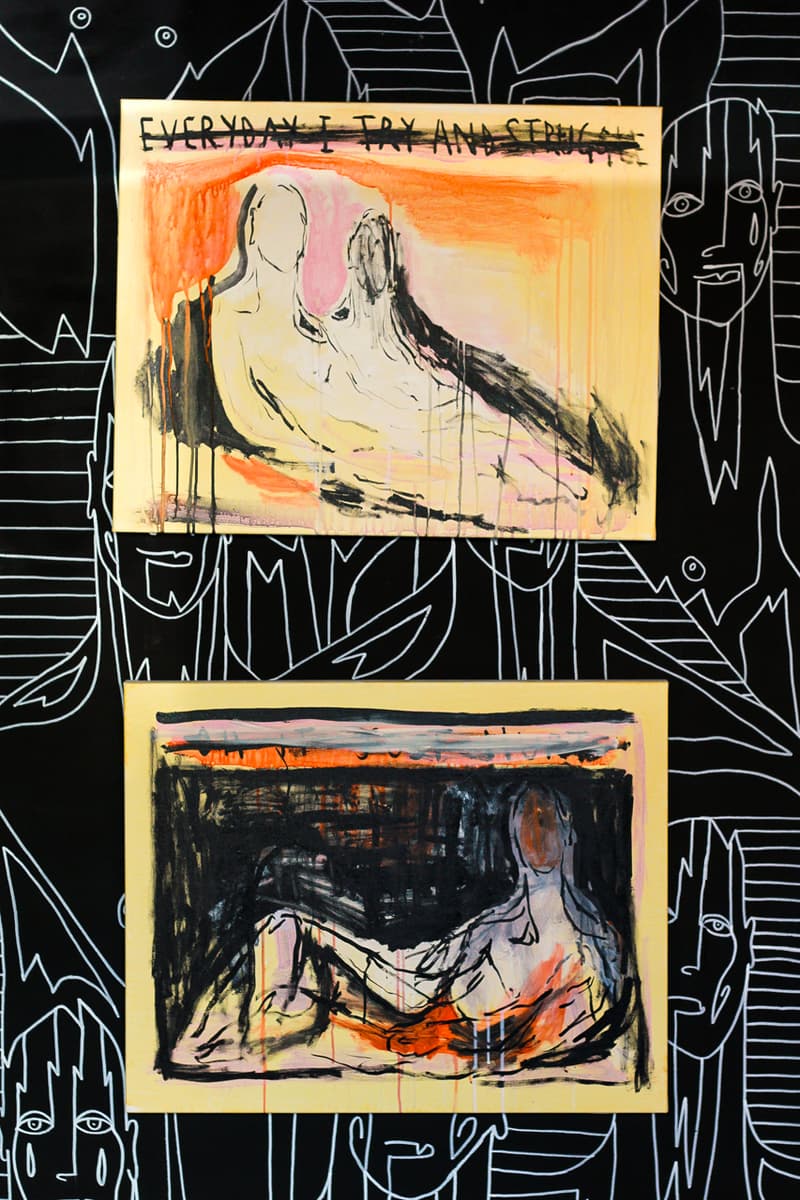 10 of 14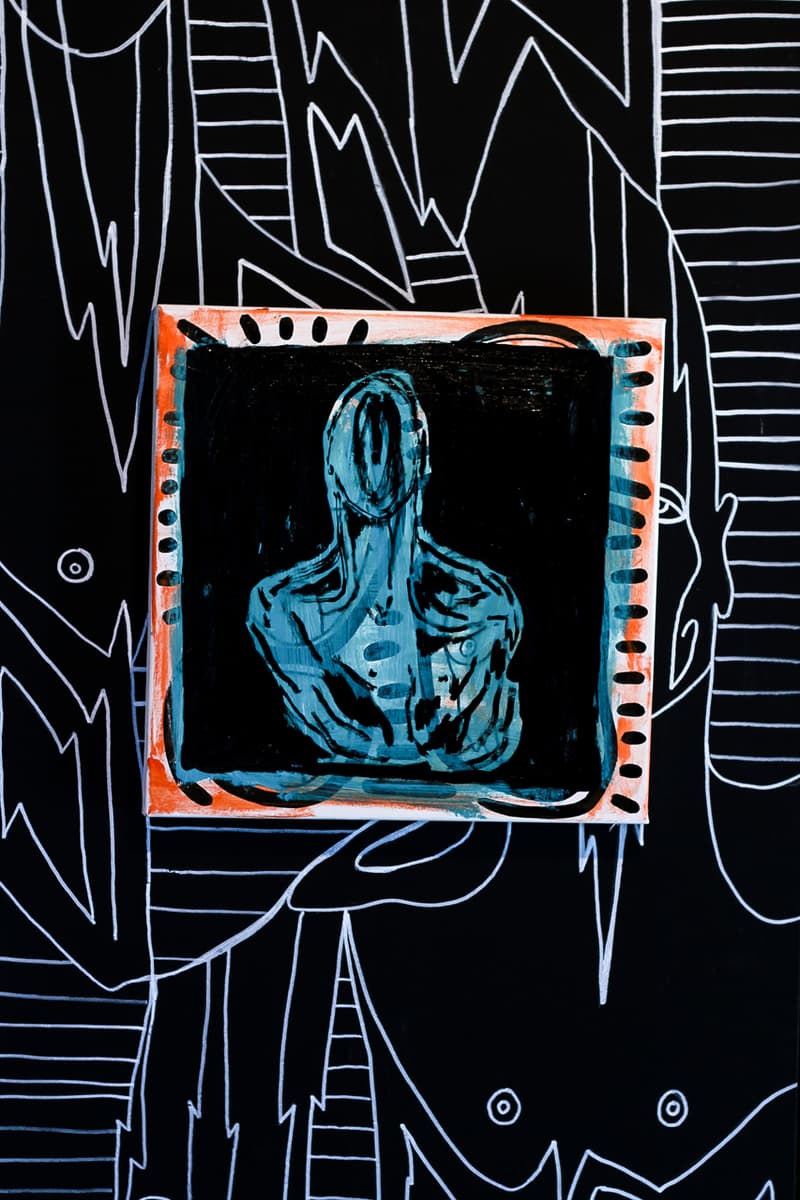 11 of 14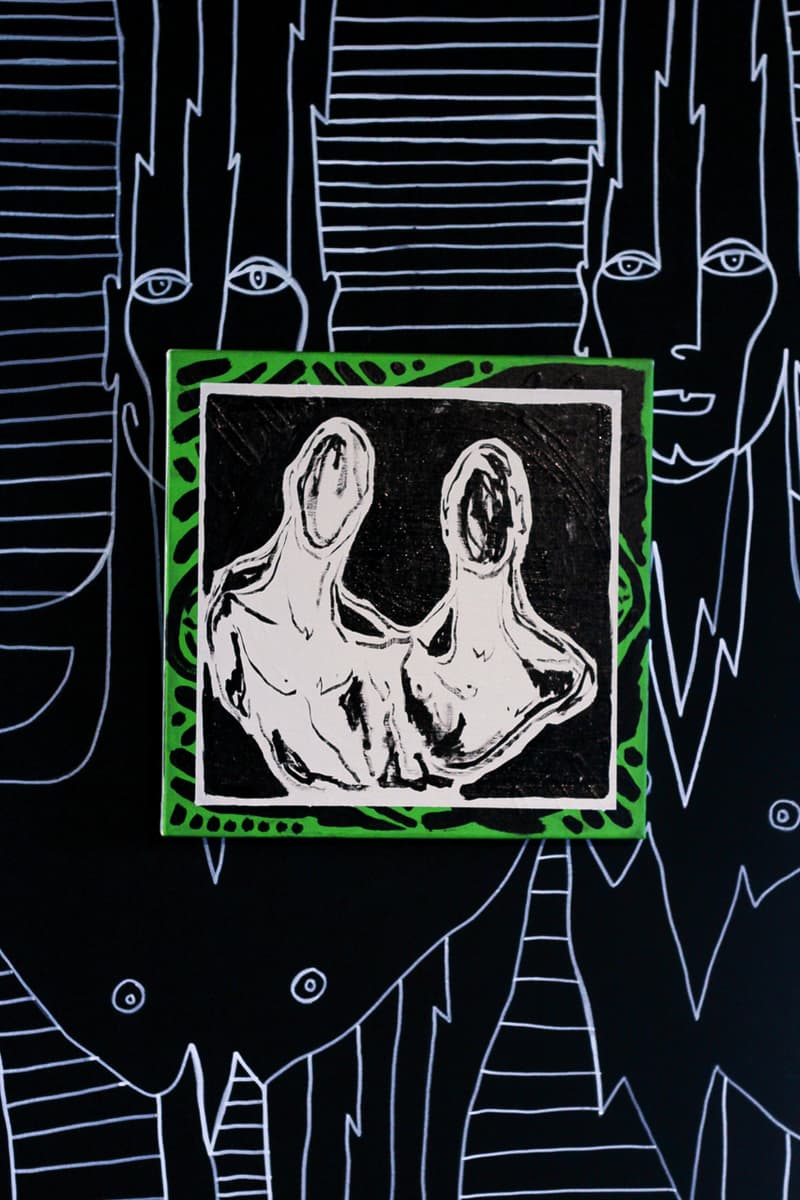 12 of 14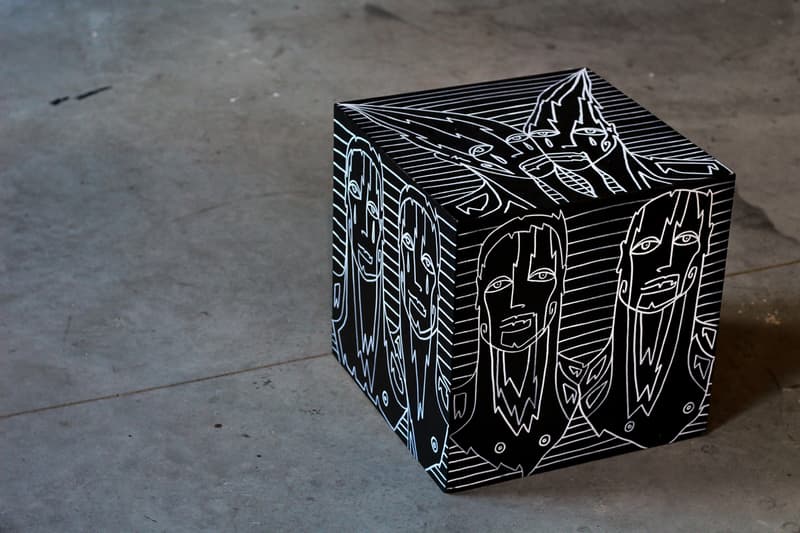 13 of 14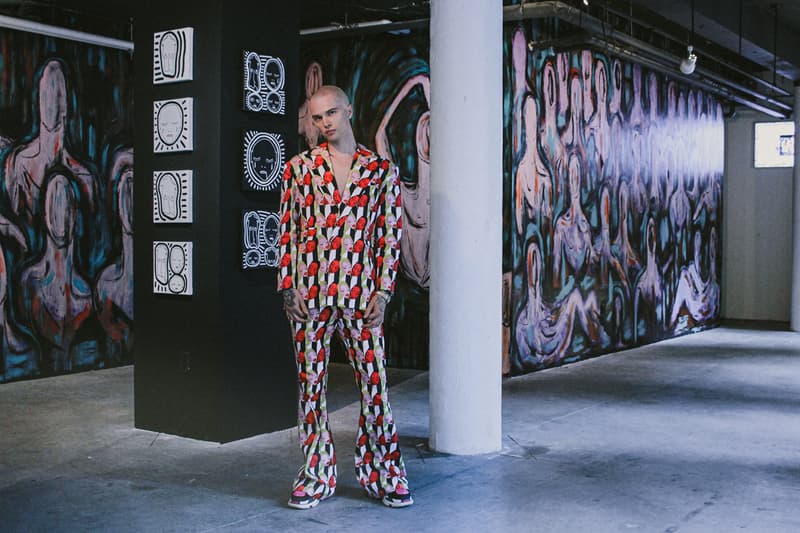 14 of 14
Artist and designer Patrick Church is launching a solo exhibition titled "A Hell of My Own Making," along with his Spring/Summer 2020 collection. Church, whose art style has become recognizable with his bold, acrylic creations, entered the fashion sphere in 2017 when he hand-painted secondhand garments with portraits of Marc Jacobs and Donatella Versace. A year later, his designs were stocked at Opening Ceremony. For Church, designing clothes is like creating art, as he is able to channel his creativity into different forms of self-expression.
In his latest exhibition "A Hell of My Own Making," the artist presents works that call for internal reflection and exploration of the psyche through complete vulnerability. Many works will be on public display for the first time. Patterns of symbolism emerge: orange represents the passion and love Church has towards his husband, while pink acts as the anxieties and insecurities the artist must work through. His works are re-painted and re-washed, creating different colors and textures that reveal the nature of the creator. On his art, Church has said, "My biggest inspiration is always the idea of love and longing and being in love. And, everything is autobiographical. Even if I'm not painting myself, the artwork is always about me. It's a diary of my life."
Along with the exhibition's launch, Church is also previewing his Spring/Summer 2020 collection. His third collection consists of hand-painted and printed garments, exploring the duality of the human form. Images of angels and demons juxtapose differing aspects of individuality.
The ready-to-wear pieces include printed designs taken directly from Church's art, as well as a series of hand-painted leather jackets. As a response to the unattainability of Fashion Week and to maintain the inclusive integrity of the brand, the artist is inviting the public to model for his collection, celebrating "people of all ages, gender, identities, abilities and races." Each participant will receive a digital photograph after their shoot, and select photos will be used for the Spring/Summer 2020 campaign. Church hopes the inclusion of the public in his collection will act as a performance piece, further blurring the boundaries between fashion and art.
"A Hell of My Own Making" will be on show from September 5 to 13. Photoshoots for the collection will take place September 5 and 6 at 117 Beekman Street.
In case you missed it, take a look at HYPEBEAST's visit to Patrick Church's studio.
Wallplay
117 Beekman Street
New York, NY 10038