Larry June Goes Completely Solo for New 'Out the Trunk' Mixtape
10 tracks from the northern California native.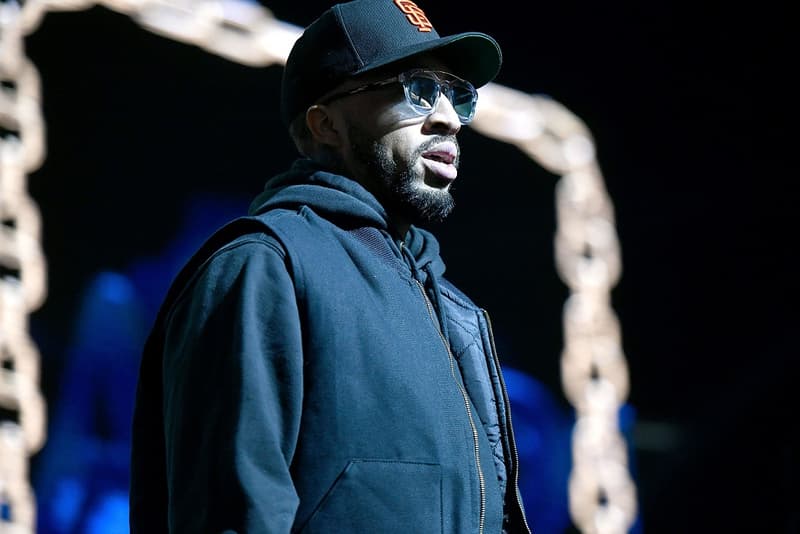 A couple months ago, Larry June decided to jump-start summer by debuting a full-length collaboration with super-producer Cardo. Known as Mr. Midnight, June and Cardo's recent studio project delivered ten new tracks to fans, including joint cuts with Curren$y and Jay Worthy. Now, with the warmer season coming to a close, the West Coast representative is going completely solo for a new mixtape titled Out the Trunk. Like his previous effort with Cardo, Larry June's Out the Trunk project contains ten records.
"Bright lights in the city got me thinking bout more money / OG told me it's no money like hoe money," Larry June raps during the beginning of one of Out the Trunk's opening salvos, "Let's Drive to Vegas." "Flight outta state 20k it's like show money / Meet me face to face so we can talk and then you can go for me."
"It's more about having fun. I'm talking the same street shit, but with the adlibs and everything, I'm having fun and giving emotion," Larry June shared with us during a 2016 interview, sharing some insight into his creative approach and unique signature sound. "With music, it's about giving something to the people and making them feel good. With the adlibs and stuff, it makes people think, 'what the f*ck, this n*gga is crazy' — it's just about having fun with. Especially with the ad-libs, It's all about excitement and making people have fun."
You can listen to Larry June's new Out the Trunk mixtape in its entirety below.
For more, revisit Larry June's 2018 EP You're Doing Good.