Larry June & Cardo Reconnect for New Collaborative Project 'Mr. Midnight'
Featuring Jay Worthy and Curren$y.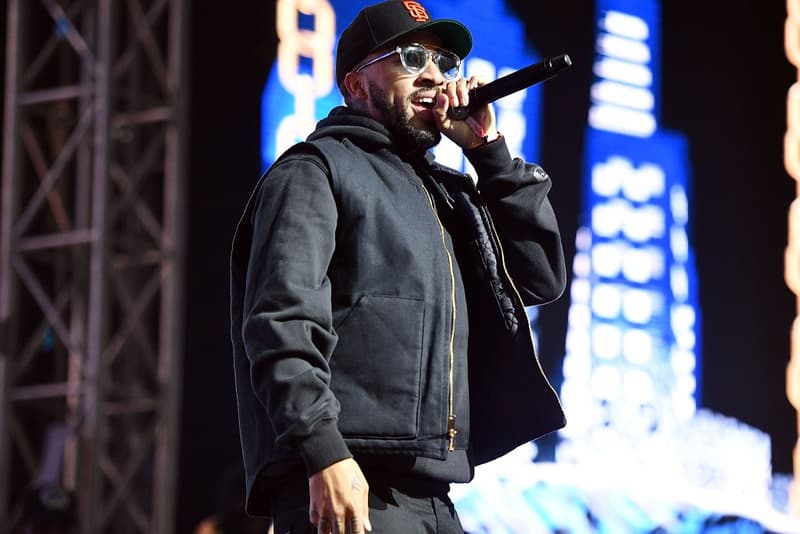 Back in March of 2018, Larry June served up an EP titled You're Doing Good. Now, the northern California rapper is teaming up with super-producer Cardo for a new collaborative project known as Mr. Midnight. Notably, Larry June and Cardo's Mr. Midnight features ten new tracks, including records with Jay Worthy and Curren$y.
"It's more about having fun. I'm talking the same street shit, but with the adlibs and everything, I'm having fun and giving emotion," Larry June explained to us during a 2016 interview, breaking down his style and sound. "With music, it's about giving something to the people and making them feel good. With the adlibs and stuff, it makes people think, "what the f*ck, this n*gga is crazy" — it's just about having fun with. Especially with the ad-libs, It's all about excitement and making people have fun."
"I feel like you have to have fun with it," June adds. "Nowadays, you want to be as special as possible because there's so many artists that sound exactly the same, I feel like when I do make trap music, it's got to be refreshing and about how I feel. I'm just going to do me and have fun with it — I don't care about radio and all of that. I actually love doing ad-libs — "yeee-hee!" A big part of you is personality, and if you hear my music, you'll hear it. I'm just out here doing me, that's how I live man."
You can stream Larry June and Cardo's new collaborative project Mr. Midnight below, and stay tuned for more from both artists.
For more, revisit Cardo's special "G-Worthy" mix for HYPEBEAST.