Nicki Minaj Suddenly Announces Retirement From Music
No explanation given.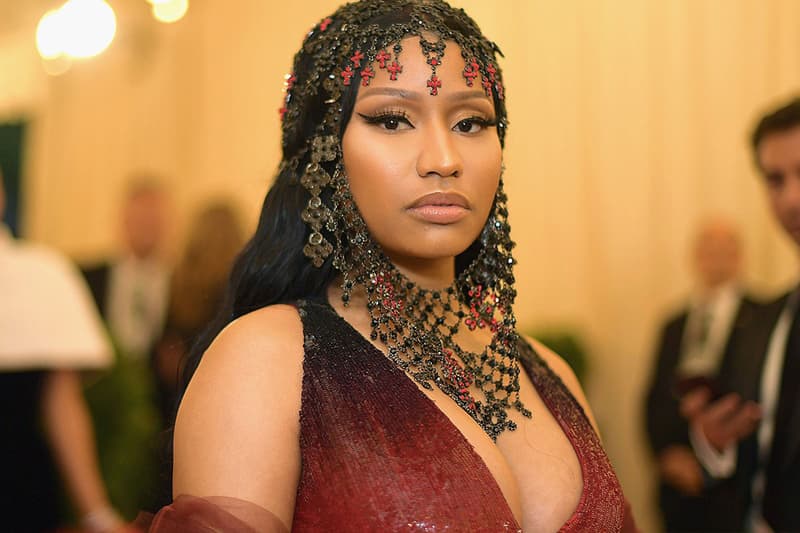 The past few days have yielded several music industry surprises, with the Kanye West album confirmation followed by a completely unexpected announcement from Nicki Minaj. The Queen rapper took to Twitter on September 5 to spontaneously announce her retirement from music.
In a brief tweet, Minaj asserted that she was leaving the industry to focus on her partner, Kenneth "Zoo" Petty, and family. "I've decided to retire & have my family. I know you guys are happy now. To my fans, keep reppin me, do it til da death of me, [X] in the box- cuz ain't nobody checkin me. Love you for LIFE," she tweeted. The news comes after Minaj recently appeared on several notable singles, including Pop Smoke's "Welcome to the Party" remix and 2019's smash "Hot Girl Summer".
No word on what's to come of Minaj's supposed forthcoming album in the interim.
Minaj's surprise announcement means that her appearance in Megan Thee Stallion's "Hot Girl Summer" video may be her final music video appearance — for now.
I've decided to retire & have my family. I know you guys are happy now. To my fans, keep reppin me, do it til da death of me, ❌ in the box- cuz ain't nobody checkin me. ✅ Love you for LIFE ?♥️?

— Mrs. Petty (@NICKIMINAJ) September 5, 2019