Megan Thee Stallion Tags Nicki Minaj & Ty Dolla $ign for "Hot Girl Summer"
Every Hot Girl's soundtrack this Summer.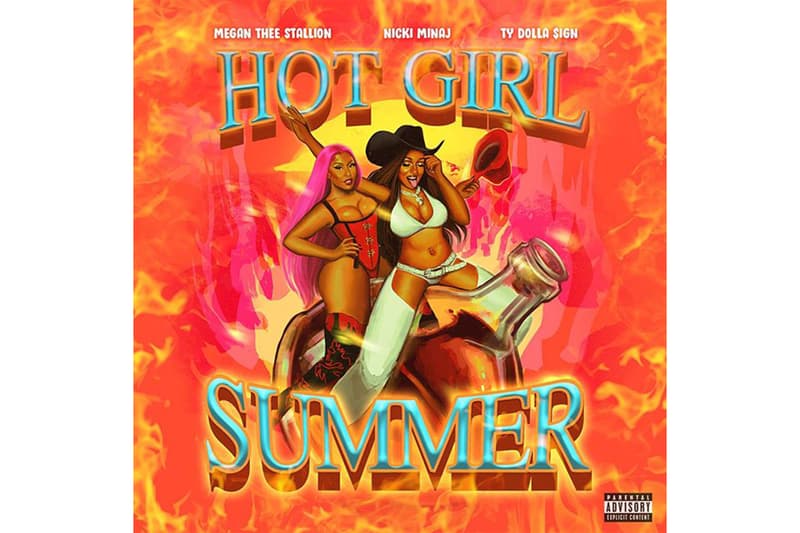 Megan Thee Stallion is turning a dream into reality, dropping off her single "Hot Girl Summer" alongside Nicki Minaj and Ty Dolla $ign. While the term has been floating on social media this season, the 2019 XXL Freshman inductee originally coined the term, taking it from her Hot Girl Meg persona from her debut studio album Fever.
The Houston rapper has never been shy about her own terms of self-expression and with the talent, skill and right comrades to back her assertiveness up, she transforms "Hot Girl Summer" from a happy-go-lucky seasonal banger to a fun yet meaningful anthem of self-love and acceptance. Stallion proves that a song with this much depth doesn't necessarily have to be delivered as a somber acoustic; it can be upbeat, risqué and humorous — something that will make you dance in assless chaps with full confidence.
Stream Megan Thee Stallion's "Hot Girl Summer" featuring Nicki Minaj and Ty Dolla $ign on Spotify and Apple Music below.
In other new music releases, take a listen to SiR and Kendrick Lamar's "Hair Down" now.