Rick Ross Drops Highly-Anticipated Album 'Port of Miami 2'
Rozay proves why he's still The Boss 13 years later.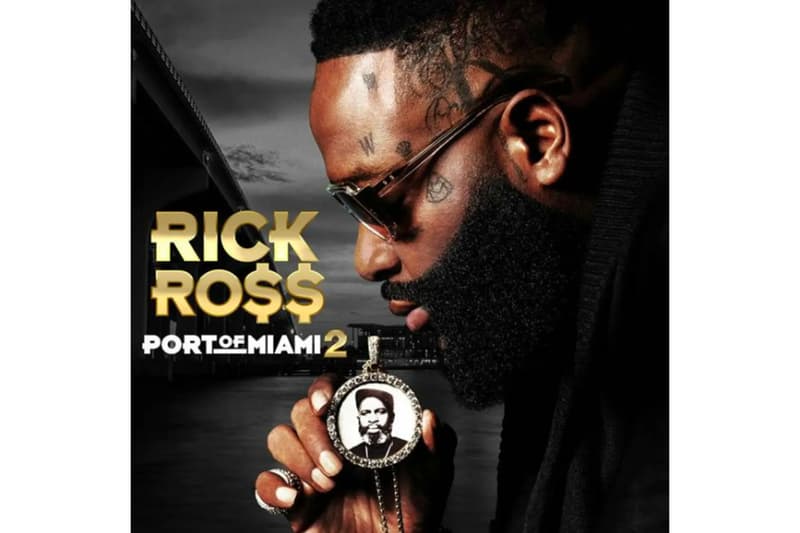 After an extremely lengthy delay, Rick Ross' Port of Miami 2 is finally here. Packed with an impressive roster of guest appearances, this marks the Maybach Music founder's 10th overall studio album and features the likes of Drake on "Gold Roses," Wale on "Act a Fool," Meek Mill on "Bogus Charms," Swizz Beats on "Big Tyme" and Teyana Taylor and the late Nipsey Hussle on "Rich N*gga Lifestyle." However, Pusha T's expected verse on "Maybach Music VI" with Lil Wayne and John Legend is notably missing, despite Ross' previous claims that both Pusha and Wayne will appear on the same track.
The record is billed as the direct follow-up to his critically acclaimed 2006 debut studio album, Port of Miami. Rozay returns to his roots 13 years later, and while he looks back at his illustrious career with merited pride, the rapper's skill constantly remains in tiptop shape. The perfect incorporation of his razor-edged rhymes and suave flow with production from Beat Billionaire and Just Blaze more than proves the reason behind his longevity in the game — a feat not every rapper is able to achieve and something he's learned to be extremely proud of. Rick Ross rightfully earned The Boss moniker early on in his career, and Port of Miami 2 extravagantly shows that he'll be the only one ever worthy of the nickname.
Stream Rick Ross' Port of Miami 2 on Spotify and Apple Music below.
In other new music releases, DRAM and H.E.R. linked up for "The Lay Down."