A Look Inside adidas' New World of Sports ARENA
A 52,000 square-meter building designed by Behnisch Architekten.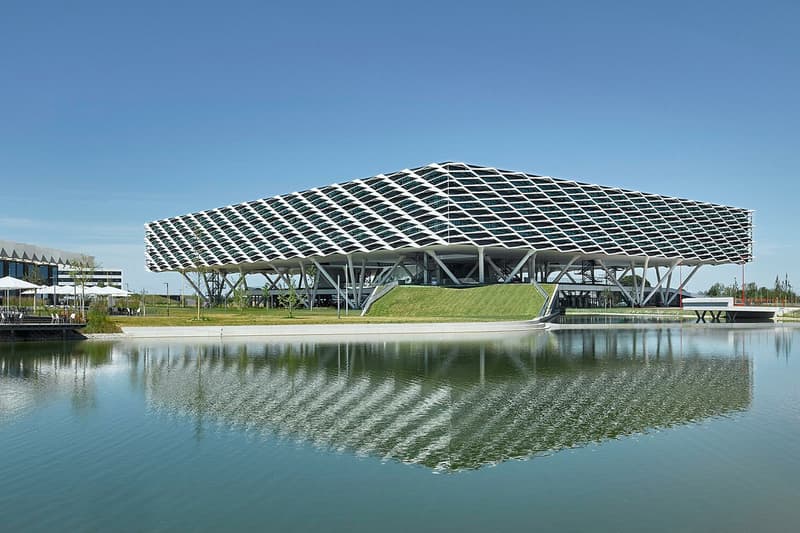 1 of 10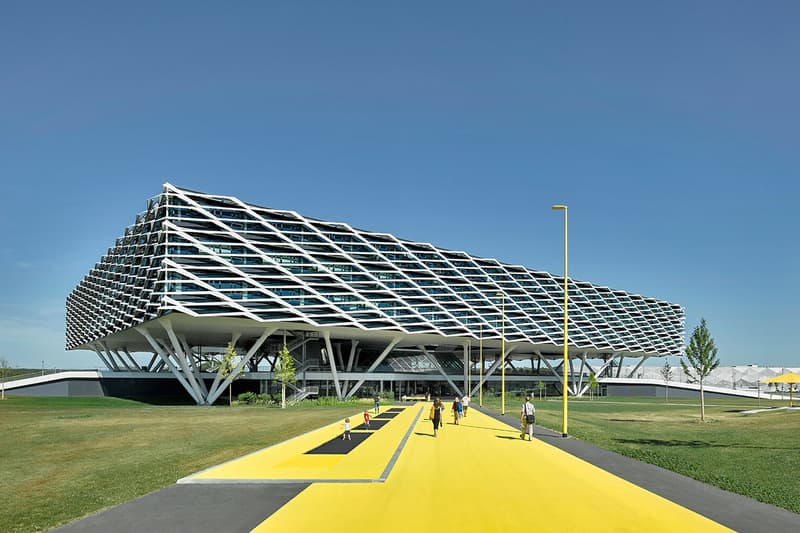 2 of 10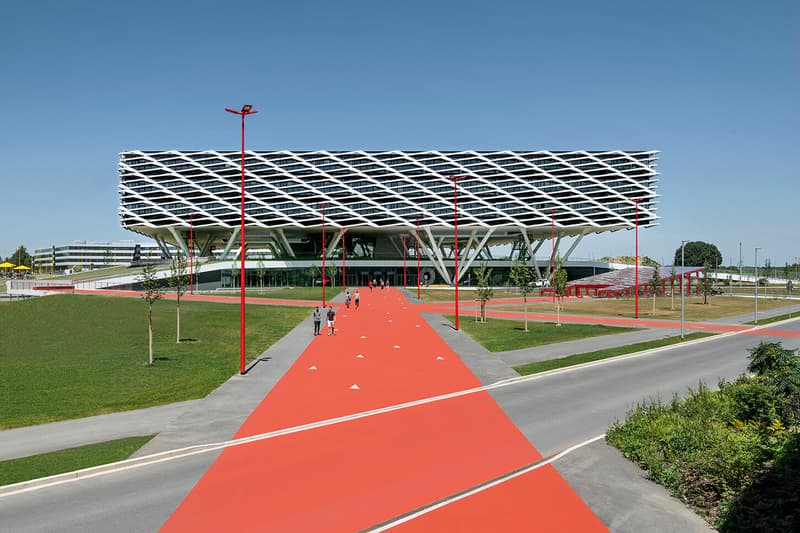 3 of 10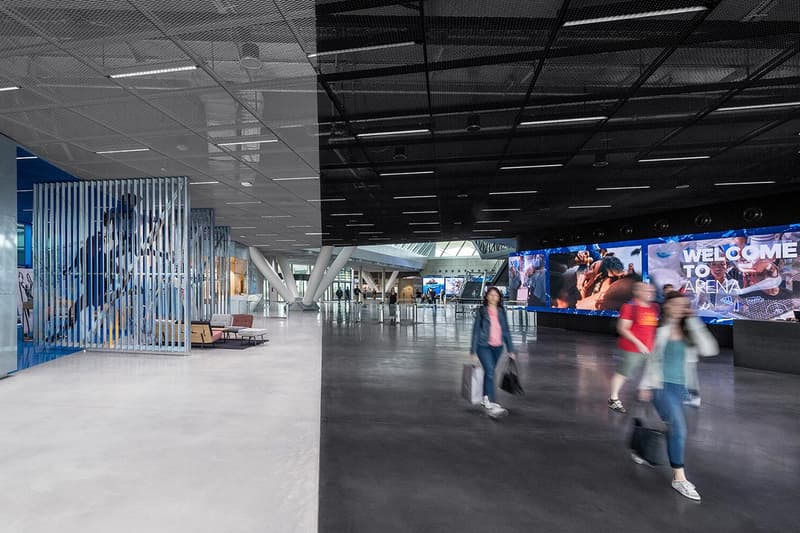 4 of 10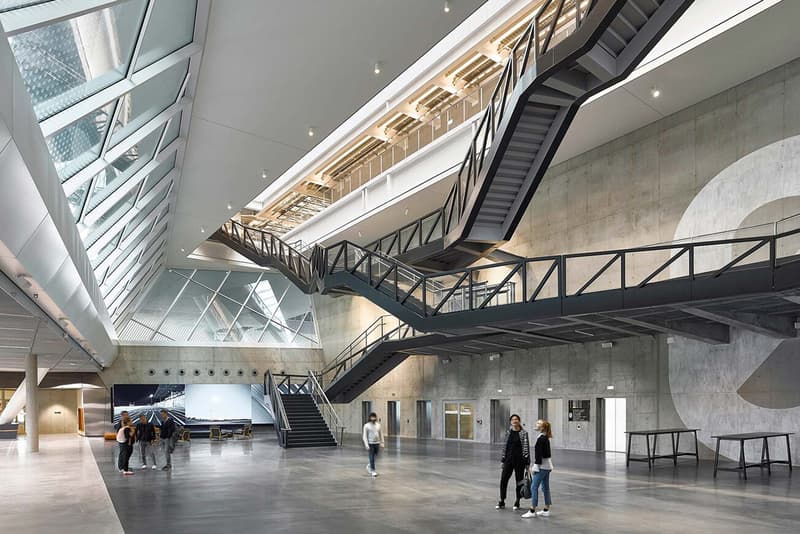 5 of 10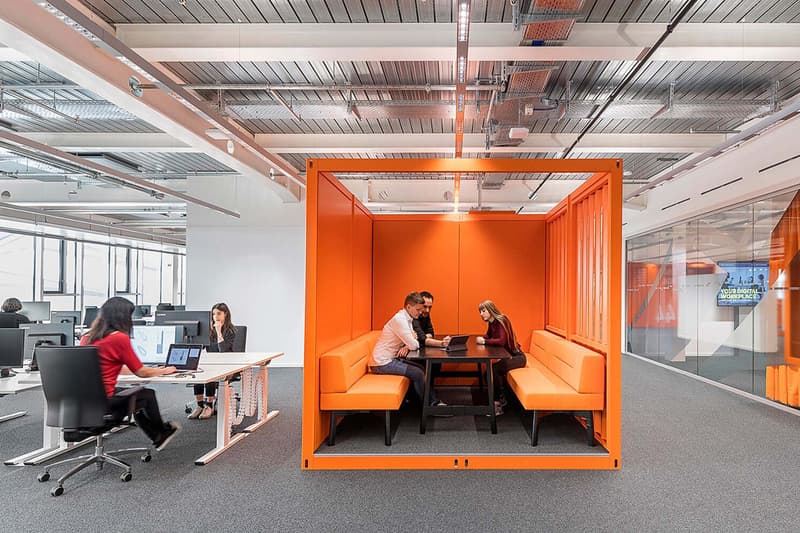 6 of 10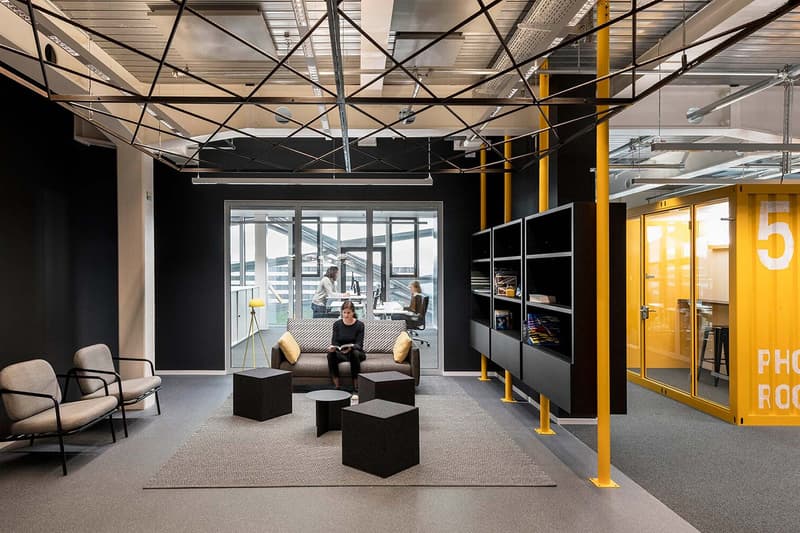 7 of 10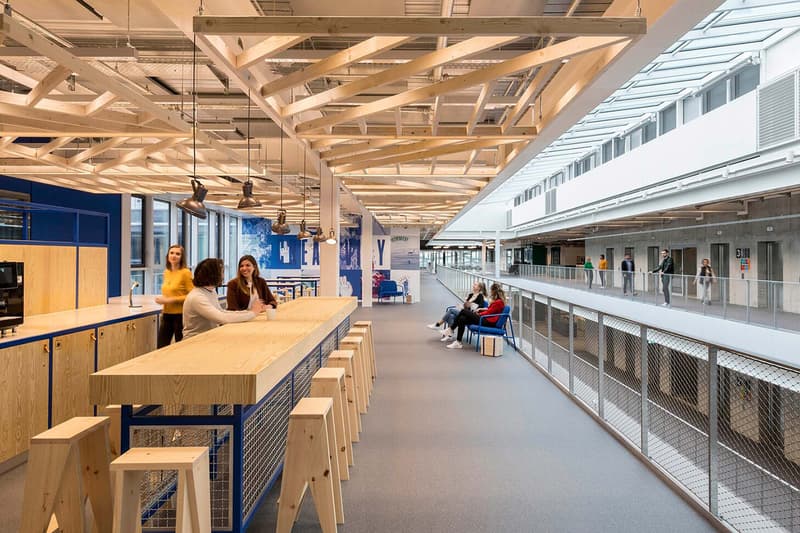 8 of 10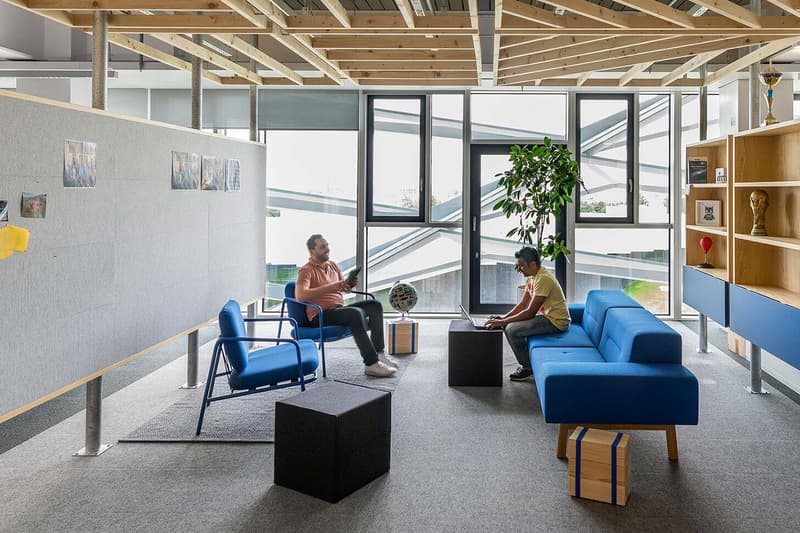 9 of 10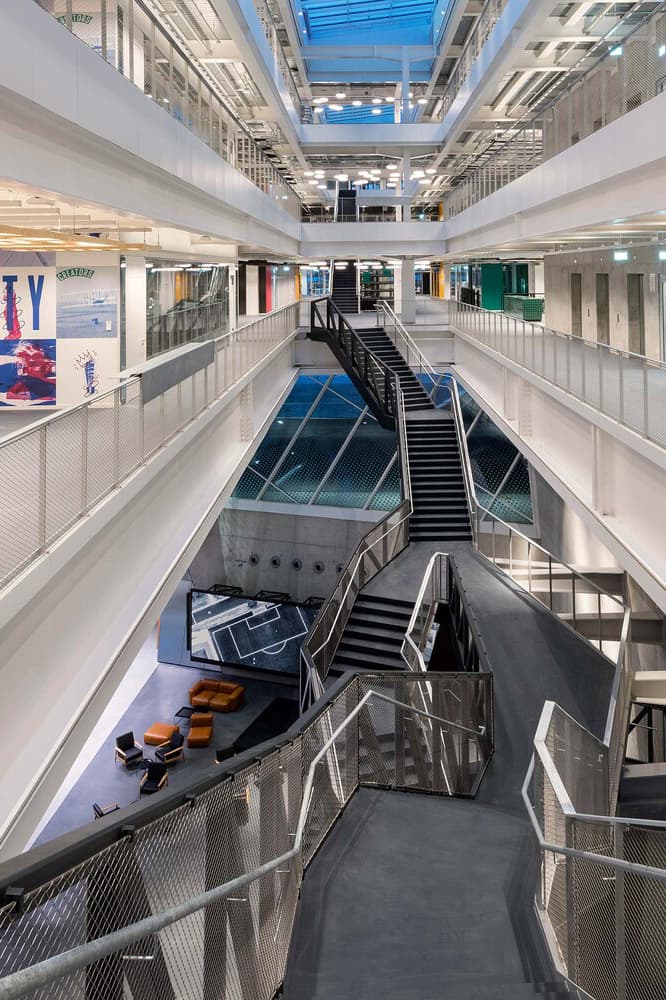 10 of 10
adidas' World of Sports in Herzogenaurach, Germany just received a new office and reception building that will welcome employees and visitors to the campus each day. Around 2,000 adidas employees will call the 52,000 square-meter building designed by Behnisch Architekten home during the workday.
Aptly named "ARENA," the office building was designed with adidas' dedication to athletics in mind, as seen through the lattice-pattern beams reminiscent of footwear sole patterns, which were realized in steel and concrete. ARENA's striking architecture features three workspace floors that hover above an open landscape that, through a transparent staircase, offers views of the upstairs office area and the rest of the campus. An angled hill marks the entrance to the building and is open to the public for all-day lounging. The entire exterior of the building is equipped with a sun control and shading system, which constantly adapts to the lighting needs inside of the building. On the inside, the workspaces are set up to inspire communication and interaction across departments, as well as react to any developments the building might see in the future in terms of team restructuring, building use, etc. Each work area is organized around a light well that supplies ample natural light throughout the day.
ARENA opened last week in celebration of adidas' 70th anniversary. Guests including Pharrell and Stan Smith attended the opening party, which also saw a surprise "My adidas" performance from Run DMC.
In other architecture-related news, a Stranger Things "Upside Down" LEGO set is now available for purchase.