Stream Juice Wrld's First Posthumous Single "Righteous"
A poignant track from the late artist.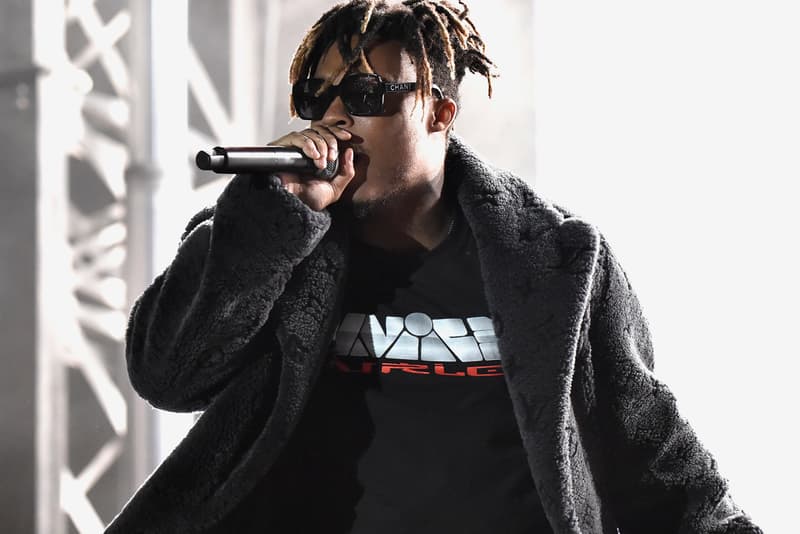 Earlier today, April 23, Juice Wrld's estate announced that new music from the late artist was on its way. The Chicago artist's mother, Carmela Wallace, his family, and his record label, Interscope, revealed via a social media post that the first posthumous song by the rapper would be dropping tonight. That single, titled "Righteous," has now arrived on all digital streaming platforms.
"Juice was a prolific artist who dedicated his life to making music," the social media post reads. "Choosing how to share his upcoming music with the world has been no easy feat. Honoring the love Juice felt for his fans while shining a light on his talents and his spirit are the most important parts of this process to us." The track arrives in line with the establishment of the Live Free 999 Fund, created by Wallace to continue her son's legacy and to facilitate conversations surrounding anxiety, depression, and addiction. The fund "will receive additional support via Grade A and Interscope Records."
On "Righteous," Juice's spirit and energy remain wholly intact and is a welcomed addition to the late rapper's growing legacy. Atop of a breezy trap backdrop, produced by Nick Mira, Juice expels on topics of anxiety and depression, talking about the need for self-love and more.
You can stream "Righteous" below.