LeBron James Rallies Celebrity Friends to Honor High School Class of 2020
A special 'Graduate Together 2020' program will air commercial-free on TV.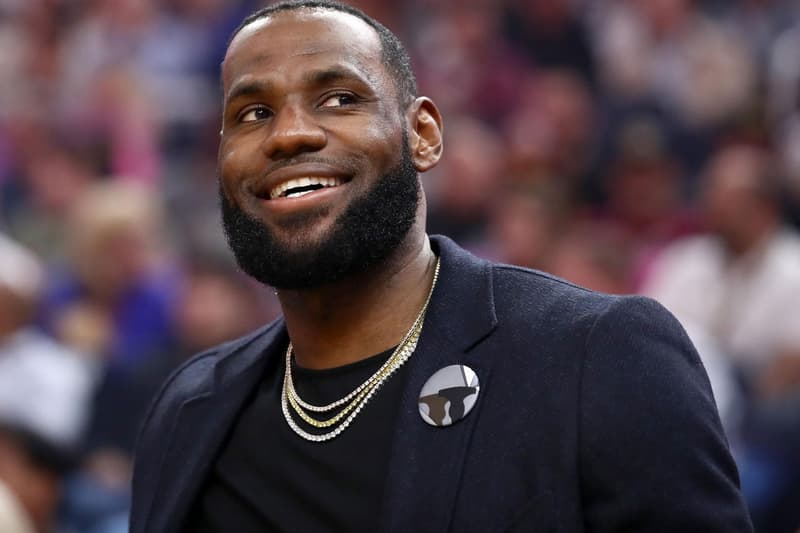 Although the ongoing coronavirus pandemic disrupting any semblance of normality, LeBron James and his Family Foundation are launching a new initiative alongside the XQ Institute and Entertainment Industry Foundation to celebrate the end of a highly abnormal school year. Graduate Together 2020 is a multi-pronged program that aims to honor the year's graduating high school class, simultaneously supporting under-served communities.
An hour-long multimedia event is at the core of Graduate Together, which will feature appearances from James, Pharrell Bad Bunny, , Charli & Dixie D'Amelio, Malala Yousafzai and many more. The special ad-free broadcast will offer a host of performances, commencement addresses and vignettes, abetted by a collection of student, educator and family-submitted content to be gathered as part of a digital yearbook, spearheaded by renowned artist JR's global participatory art project, Inside Out.
Furthermore, Graduate Together is partnering with two key organizations. One of the charitable programs, DonorsChoose, provides resources for public school teachers in high-need communities, while the other, America's Food Fund, helps fund hunger-relief organizations to ensure that students who rely on school lunch programs with still receive meals during the coronavirus lockdown.
"We learned early on in our work with students and families in Akron that education is so much more than academics. It's about a shared experience, a journey we're all on together—students, parents, educators, community members, and everyone around them. With that not being possible right now, we've been working to find ways to help families get through this really difficult time," said James in a statement. "While this won't be the graduation experience they were supposed to get, we hope we can still give them something special because they deserve it."
"'We miss you' — that's what I hear America's educators telling their students over and over again," said Randi Weingarten, President of the American Federation of Teachers. "Educators want their kids to be okay. And even if we are physically apart, we are eager to celebrate our students' accomplishments alongside parents, family members, and caregivers as we try to bring this school year to a meaningful close."
Visit Graduate Together's main page and Yearbook's site for more information and to submit photos. Watch the Graduate Together: America Honors the High School Class of 2020 special on May 16 at 8 p.m. EST on ABC, CBS, FOX and NBC and social media platforms like TikTok, Facebook and YouTube.
Elsewhere, Nike has continued its run of Gamer Exclusive LeBron footwear silhouettes.