Shepard Fairey Designs Custom Vans Slip-On to Aid Coronavirus Relief
In partnership with LISA Project NYC.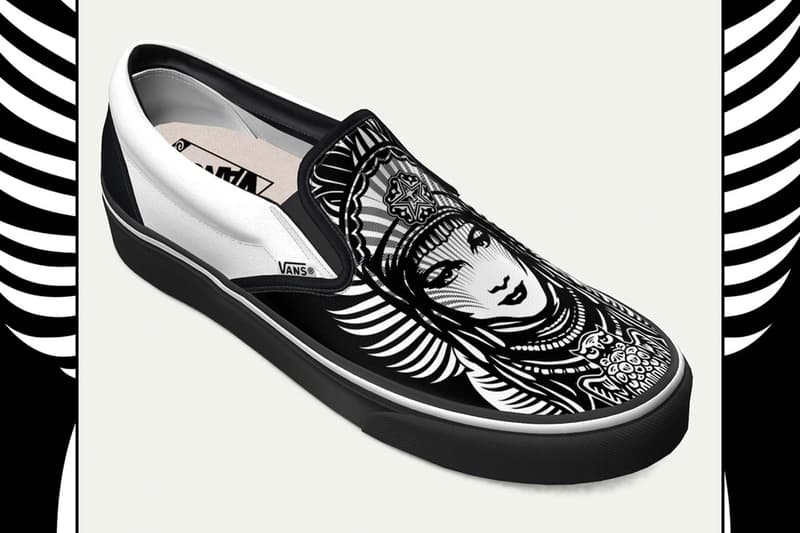 Shepard Fairey has now put his artistic spin toward the cause of fighting the coronavirus pandemic. The artist has been tapped by LISA Project NYC to design a custom pair of slip-ons for Vans' Foot the Bill initiative, which seeks to help creative communities and their extended families amid the COVID-19 pandemic.
The shoe features the artist's "Goddess of Fairey" graphic in a striking black and white design. Minimalistic details like a black rubber sole and white midsole panel continue the monochromatic aesthetic. It's finished off with Vans patches on the heel and lateral side for branding.
All proceeds from the sale of the shoe, which is priced at $90 USD, will support LISA Project NYC. The style is available to shop now at Vans' webstore.
Elsewhere for the brand, it recently celebrated skateboarding legend Jeff Grosso with a virtual memorial.