Zaha Hadid Architects to Construct CECEP Headquarters in Shanghai
Intended to be the "greenest" building in the entire city.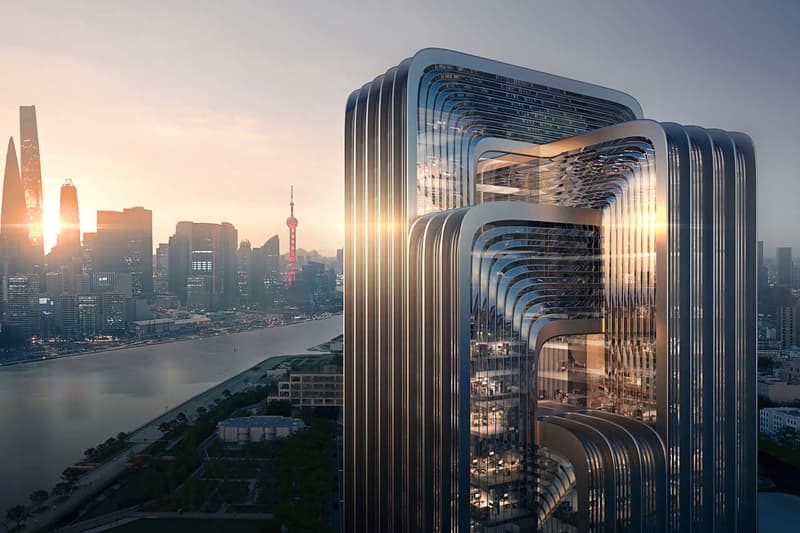 Zaha Hadid Architects' next venture is underway, as the firm has been tapped to build the new China Energy Conservation and Environmental Protection Group's (CECEP's) headquarters in Shanghai. The renowned architecture group was selected as a result of the international design competition, announcing its plans today to create a superior renewable construction.
CECEP, noted as the "country's leading company" for renewable products, will continue to employ its environmental ethos throughout various aspects of the headquarters. Intended to be the "greenest" building in the entire city, the structure will be infused with sustainable elements with the hopes of achieving the city's highest-ever Three Star Green Building Rating.
The property will take up 218,000 square meters of space alongside the Yangpu Bridge on the Huangpu River, and will encompass three office towers, shopping plazas, restaurants and more that are directly connected to a city park. ZHA will use rainwater to help with landscaping needs and will utilize a biophilic design to optimize shaded areas.
The building's integrated thermal mass is another factor in helping control the building's temperature, addressing Shanghai's various climate changes throughout the day. There will also be recycled materials used throughout the construction process, a micro-grid to help reduce energy by 25 percent and ice generated by "off-peak electricity," among other innovations.
The project is slated to get underway in the near future. Visit ZHA's website for further information.
For more in design, read about how ZHA's servers were recently hit by hackers, leading to confidential data being stolen and held at ransom.