Navy Blue Returns With Timely "No Foolin' (Post Panic: Prelude)"
"My OG told me it's worth the fight son, and know the ride is lonely, but it's righteous."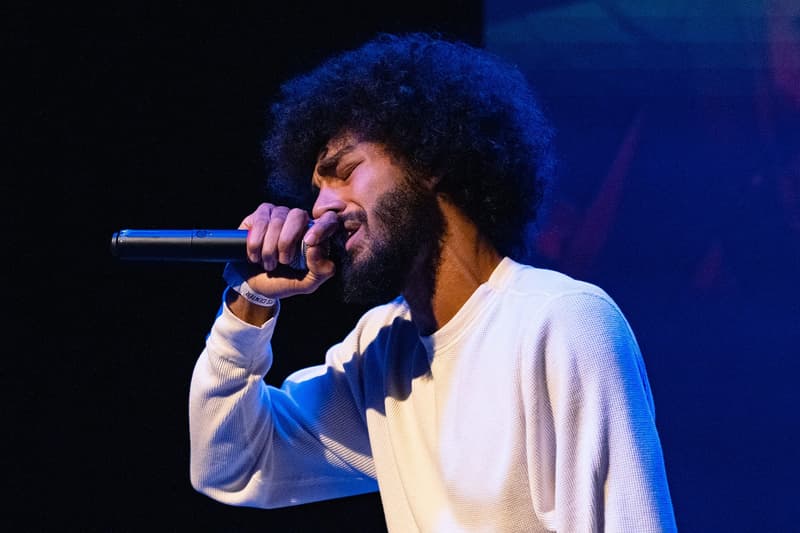 Sage Elsesser's growth as rapper Navy Blue had been something bubbling beneath the surface until he delivered his debut full-length Àdá Irin in early February. The 30-minute project was a polished glimpse into Sage's introspective creative process with minimal soul samples and emotions that lingered well-after the final track. Now he returns with another loosie in "No Foolin' (Post Panic: Prelude)" via his SoundCloud.
The song was produced by Nicholas Craven and mixed and mastered by Zeroh (who recently debuted his experimental and genre-less voyage known as his BLQLYTE album some six years in the making). On "No Foolin' (Post Panic: Prelude)" Navy continues to wax poetic about his search for truth and displays depth in the storytelling department. The matching backing sample echoes, "Boy, stop fooling yourself" while he repeats, "Then I grew out my hair/ I returned to my roots/ Navy wore a noose/ I was ghost in thin air/ My higher-self was in the room…"
Listen to the soulful new track below. In more music news, MIKE revisited simpler times with friends for his new "Fortune Teller" music video.