Sage Elsesser Releases Debut Album as Navy Blue With 'Àdá Irin'
11 new tracks for you to tap into.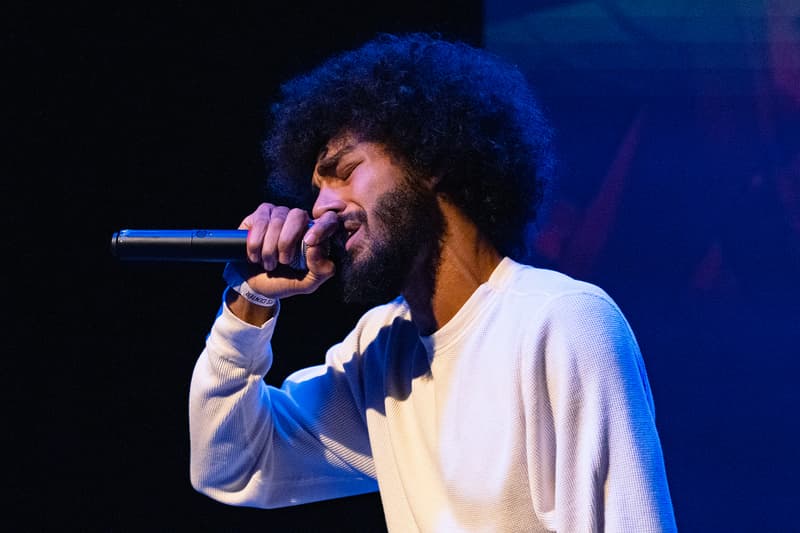 Sage Elsesser has released his first full-fledged LP under his rap pseudonym Navy Blue, dropping his 11-track 30-minute album Àdá Irin to celebrate his grandfather. Sage has been quietly honing his craft in the hip-hop world with his professional skateboarding career garnering most of the attention in the foreground. But with features and production credits on close collaborator's efforts ranging from Earl Sweatshirt and Mavi to Medhane and MIKE, it was only a matter of time before his rapping and producing talent took center stage.
After starring on Earl Sweatshirt's first single of his critically acclaimed Some Rap Songs in "The Mint", Navy resurfaced with an under-the-radar gangway for navy EP and later presented the beautiful black and white filmic vision showcasing Bed-Stuy, Brooklyn in "Higher Self". The project showed poise, patience and the ability to pack each bar with thoughtful consideration. Àdá Irin refines that artistic vision even more.
The midpoint "22!" shines thanks to a triumphant horn section, booming bass and a reminder that patience takes time, even if Àdá Irin presents Navy Blue as ready right now. Soul samples linger throughout with chopped up high-pitched vocals laying the foundation, but Navy skips over the lo-fi noisiness for clarity in both the instrumentation and his vocals. On "Simultaneously Bleeding" he focuses on family, coping with loss and growth. "Surprised like I ain't tell you, told you I'd get over/ Trickle down effect, my mother made a soldier/ Shoulders ain't for crying on, my brother know/ Hold him close, privately we cope/ Tired of sweep the coast 'round the cape/ Horns blazing, I know when they approach/ Bouncing off the storm, watch it go up in smoke/ And those whom I adorn can't contemplate no more."
"In Good Hands" features Brownsville, Brooklyn rapper Ka (who Earl famously co-signed as the best rapper back in 2015.) "Watching over me, we the only two sons that he had/ Try to live within the moment, not within the past/ Sad you'll never know because to grow me must surpass/ All the hatred they disguise while the pain never lasting/ Good riddance of my past friends/ Who could never bear the burden of a black man/ Now I know why I'm nervous 'round these anglo saxons."
Stream Navy Blue's Àdá Irin below via Bandcamp and in more music news, Kamasi Washington plans on an upcoming concert film Live at the Apollo Theater set to release Friday, February 7 via Amazon Prime Video.
thank you @BrownsvilleKa , @mondieumusic , @RagoFoot Alex Epton @ XL Recordings , @_zeroh @earlxsweat @t6mikee @mehdonny !

— navy blue (@navyduskwaygi) February 4, 2020
these songs are everything to me. Please take your time with it… ???? thank you !

— navy blue (@navyduskwaygi) February 4, 2020