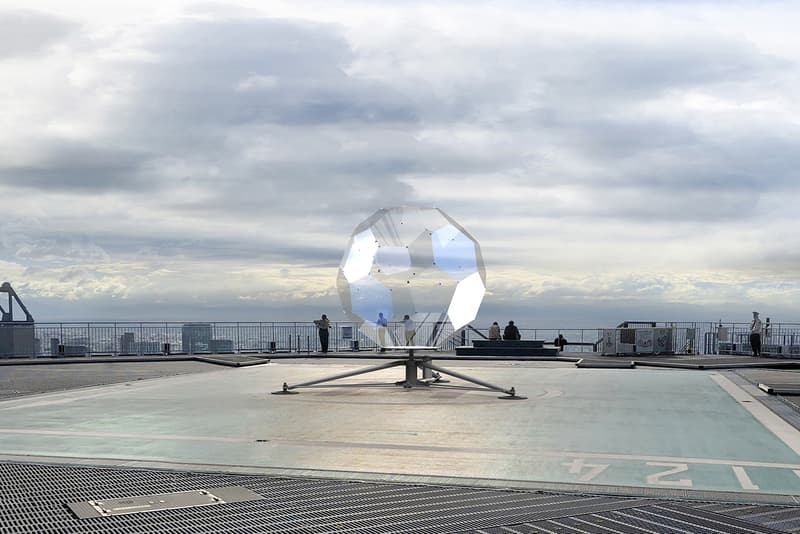 1 of 9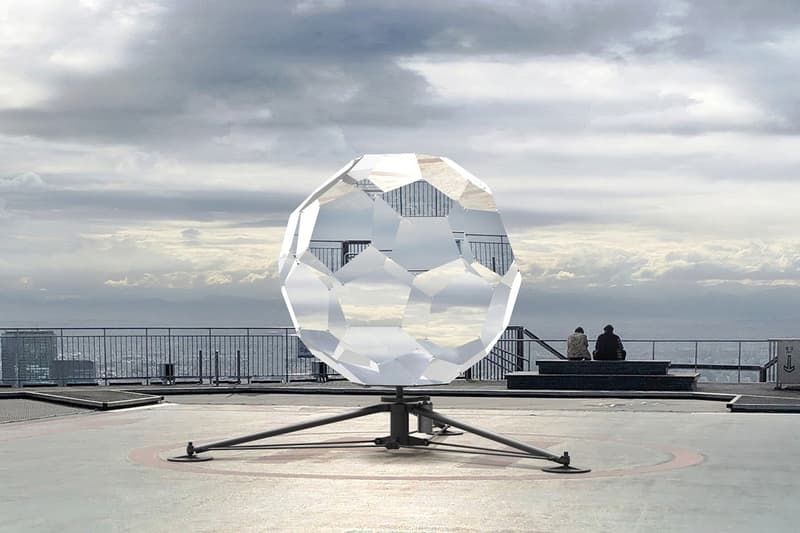 2 of 9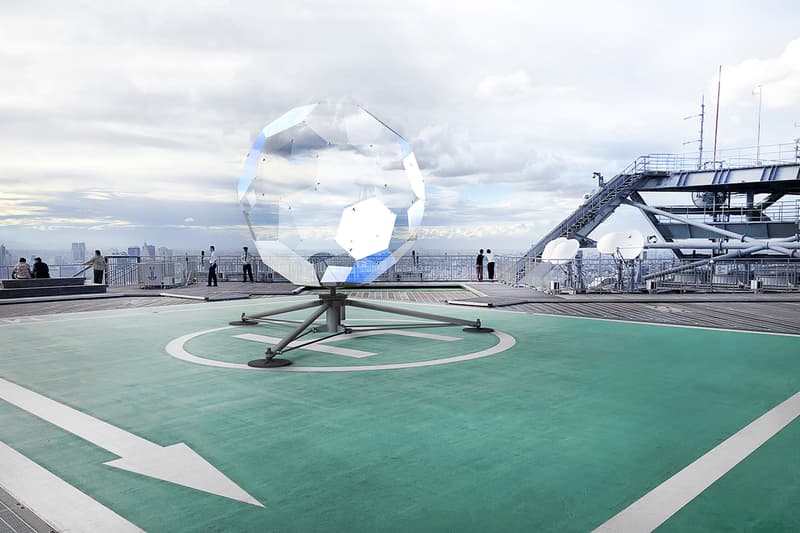 3 of 9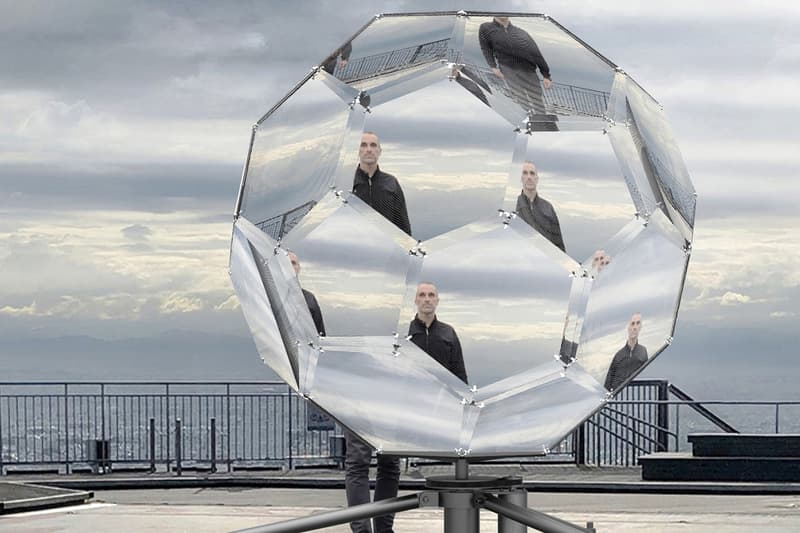 4 of 9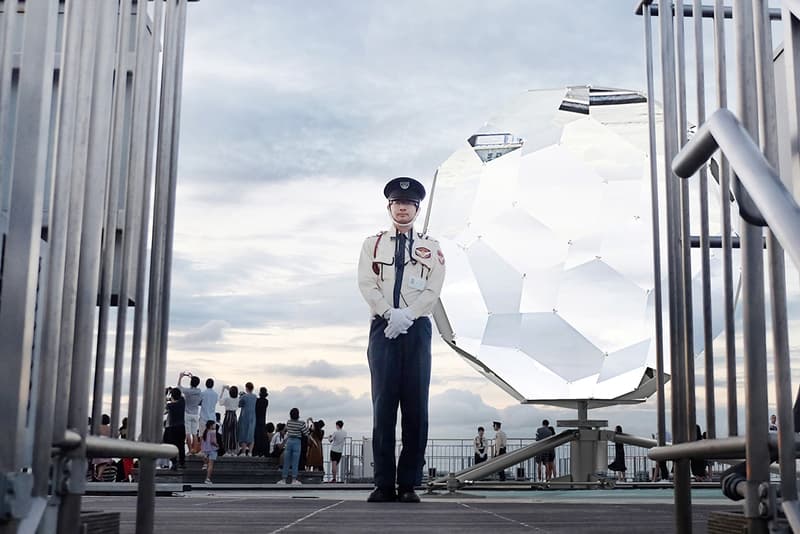 5 of 9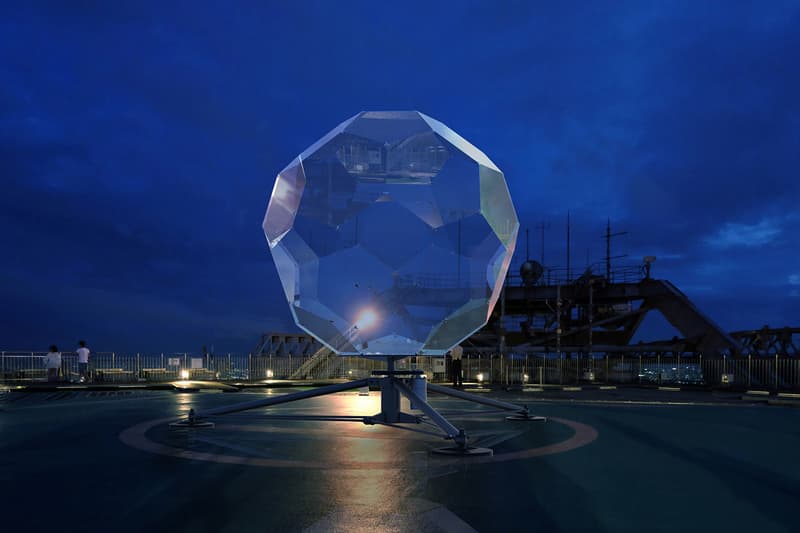 6 of 9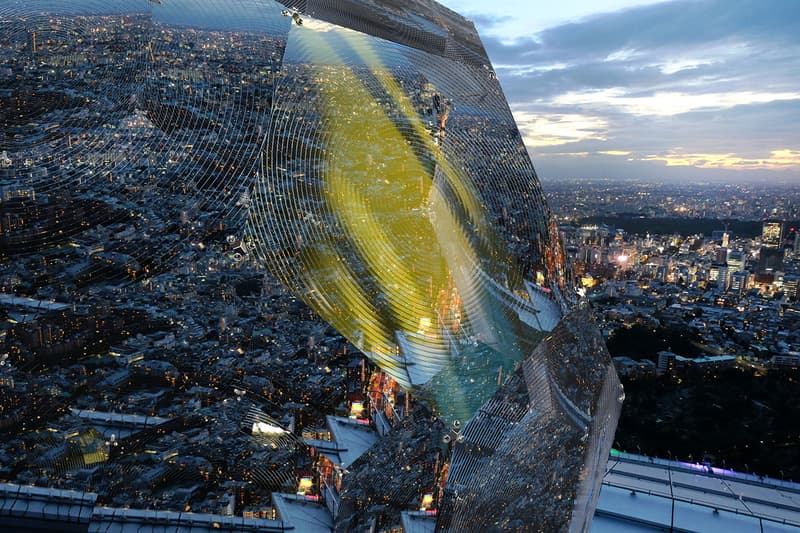 7 of 9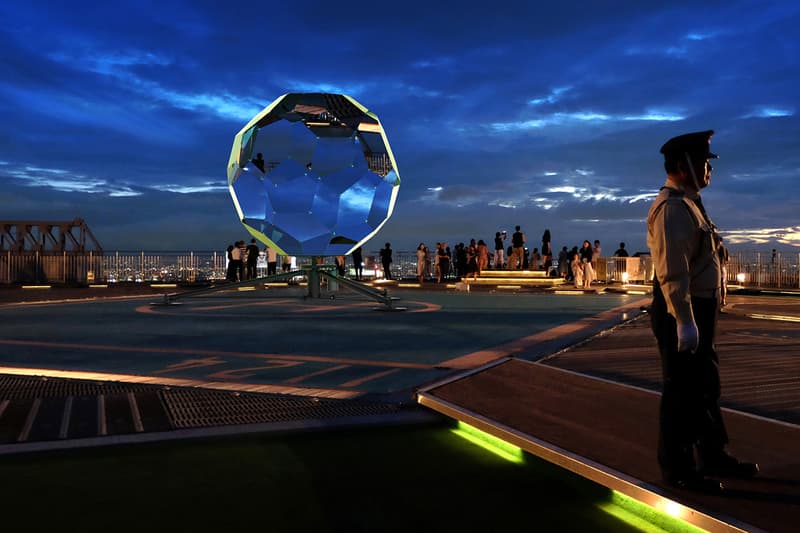 8 of 9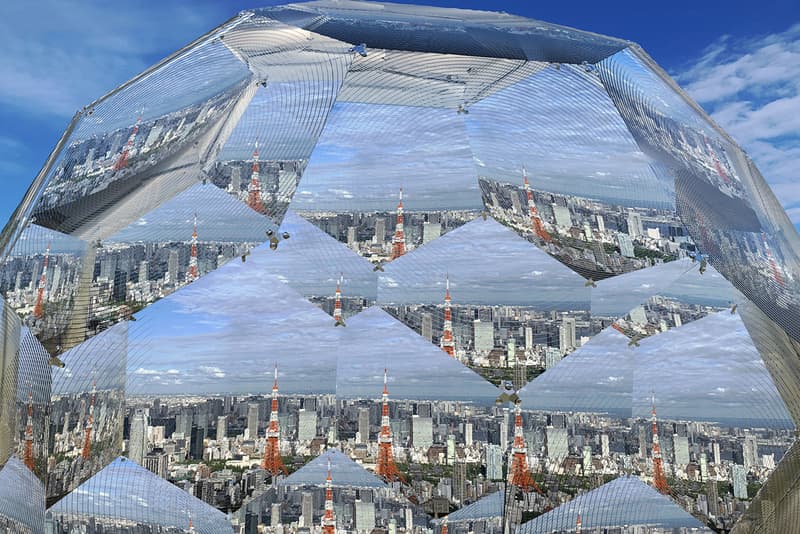 9 of 9
Vincent Leroy Proposes Otherworldly Geodesic Installation in Tokyo
"A sampler of the sky."
---
French Artist Vincent Leroy has proposed a geodesic installation imagined to sit atop the Roppongi Hills Mori Tower in Tokyo. The otherworldly sphere takes on a similar form to that of a spaceship, with three strong industrial legs holding up its perch. Sitting 238 meters high in the center of the rooftop's helipad, the installation quietly overlooks Tokyo's sprawling cityscape.
The installation is named Illusion Lens for a reason. Its structure allows it to act as a multi-faceted light sensor, reflecting images and light through its transparent, complex form. At night, the structure beautifully captures the city's vibrant skyline.
Leroy accurately refers to the sphere's kaleidoscope effect as "a sampler of the sky," as it captures its surrounding climate and twists the image into multiple pieces. The artist designed the proposed installation as an escape from the busy streets of Tokyo, a place to contemplate and reflect in peace either alone or with loved ones.
The exhibition is currently in the proposal stage, so no official plans have been made to build it quite yet.
Elsewhere in art, artist Simon Weckert recently faked a Google Maps traffic jam with 99 iPhones.