Jeff Bezos' Net Worth Surges by $24 Billion USD As Coronavirus Pandemic Continues
The Amazon CEO is seeing profits amidst the international health crisis.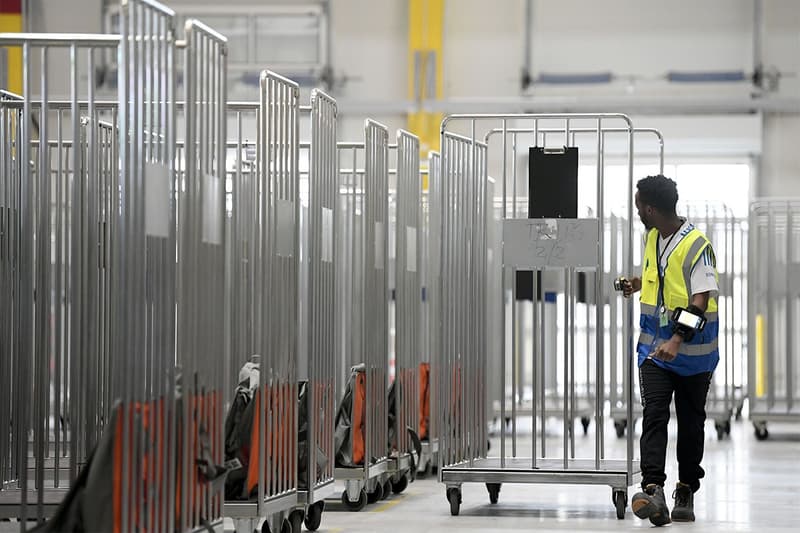 Jeff Bezos' net worth increased by 5 percent earlier this week, as the ongoing coronavirus crisis has led to unprecedent demand for Amazon orders. A jump in stock value to $2,283 USD per share for the e-commerce giant means the CEO's net worth has climbed by $23.6 billion USD.
Even while many businesses and retailers are shutting down and cutting staff as a result of the COVID-19 outbreak, Amazon has hired new employees to meet increased demand. The e-commerce platform hired 100,000 new employees for its warehouse and delivery teams in March. At the same time, Amazon employees have also gone on strike to protest a lack of safety precautions. Earlier this week, Business Insider reported one Amazon warehouse worker has died as a result of COVID-19.
Due to increased shopping demands, Amazon has said it will prioritize the delivery of household essentials, such as sanitizers and baby formula. Earlier this week, the company announced it would institute a waitlist for customers of its Amazon Fresh service. Amazon is keeping its Whole Foods stores open, but with adjusted hours and a focus on online orders.
Certain Amazon Prime customers have seen up to a month of delay on shipping of other orders. The company is seeking an additonal 175,000 workers to meet the increased demand for online orders as many around the world are under orders to stay home.
In other news related to the coronaviurs crisis, read about how NBA players have agreed to take a 25 percent pay cut starting May 15 as basketball games remain suspended.