NBA Players to Take Pay Cut Amidst Coronavirus Crisis
Players will see a 25 percent cut in salary starting May 15.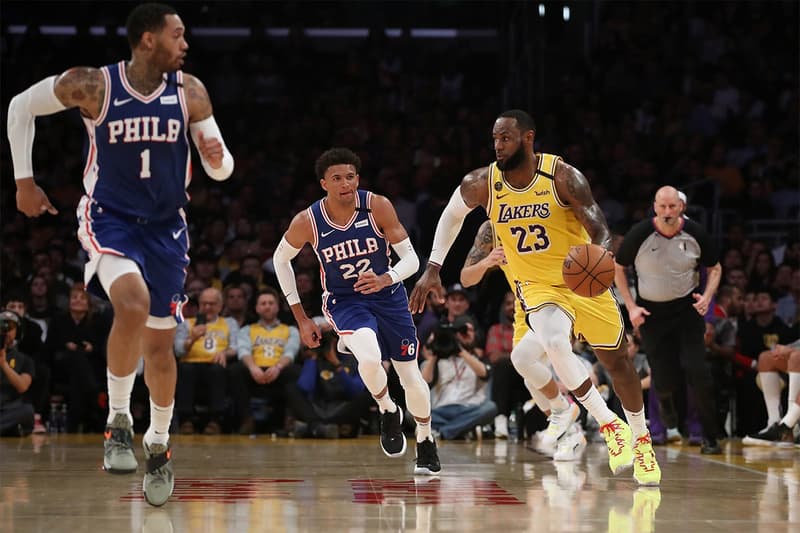 NBA players have agreed to take a 25 percent pay cut, as games continue to be suspended for the foreseeable future due to the ongoing coronavirus pandemic. Players will draw their usual salary on May 1, with the cut taking effect on May 15.
According to ESPN, the agreement comes after negotiations between the NBA and NBPA. The deal represents a gain for the players, with the NBA initially seeking a 50 percent pay cut. Players could potentially face greater salary cuts in the future as the COVID-19 outbreak prevents future basketball games.
ESPN Sources: The NBA and NBPA have agreed on the withholding of 25 percent of each player paycheck beginning on May 15. Deal gives gradual reduction in salary should Force Majeure provision be enacted with cancellation of regular season games. May 1 checks will be paid in full.

— Adrian Wojnarowski (@wojespn) April 17, 2020
The 2019-2020 NBA season was officially suspended on March 11 when Utah Jazz center Rudy Gobert tested positive for coronavirus. His teammate Donovan Mitchell also later tested positive for the virus.
At the same time, the NBA has also discussed a 25-day plan to return to gameplay. That plan would include training sessions for players and a series of direct-to-playoffs to make up for games that were canceled beginning in March.
While regular games continue to be suspended, the NBA has organized a series of HORSE challenges featuring NBA and WBNA players. In April, the NBA also announced the first-ever NBA 2K Players Tournament in partnership with 2K.
For more sports news, UFC 249 has also been suspended due to the COVID-19 outbreak.