NBA's HORSE Challenge Launches Tonight With Chris Paul, Trae Young and More
Starting at 7 p.m. EDT on ESPN.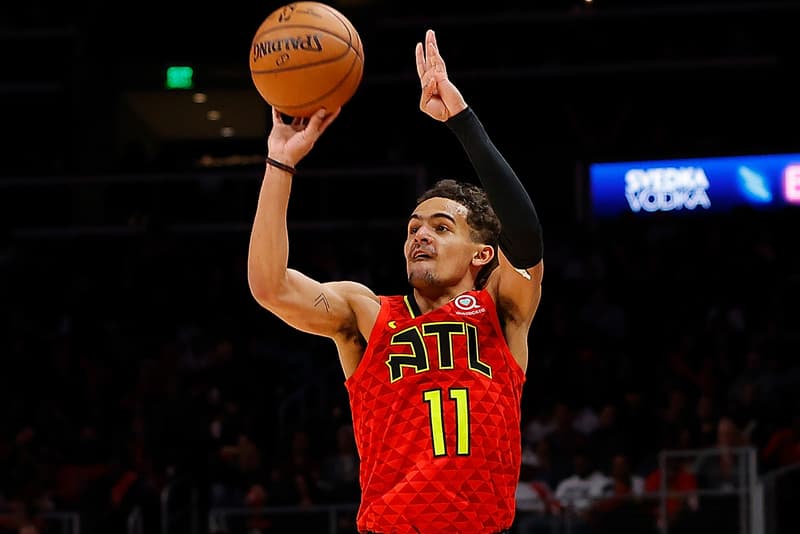 Update (April 12, 2020): The NBA HORSE Challenge Presented by State Farm will kickoff tonight at 7 p.m. EDT on ESPN and the ESPN app. It will feature a slew of sharp-shooting NBA and WNBA stars, both current and retired, including Chris Paul, Trae Young, Tameka Catchings, Zach LaVine, Allie Quigley, Mike Conley Jr., Chauncey Billups and Paul Pierce.
Participants will be divided into two groups of four, with the winners of the first two games in each group meeting in the semifinals. The winner from each group will then move on to the championship round, which will air, alongside the semifinals, on Sunday, April 16, at 9 p.m. EDT.
Here's how how the game will be played:
A coin toss at the start of each game will determine who shoots first, with the more senior player calling heads or tails. Players must describe each shot attempt, specifying the type of score they intend to make before taking a shot, such as a bank shot or swish. Dunking is prohibited. The first player in each game to accumulate the letters "H-O-R-S-E" after failing to match five shots is eliminated.
Lastly, in support of coronavirus relief efforts, State Farm has committed to donating more than $200,000 USD. So, who do you think will win?
---
Original Story (April 6, 2020): With the suspension of the 2019-2020 NBA season due to the Coronavirus (COVID-19), reports state that the league and ESPN are teaming up to televise a H-O-R-S-E competition with a number of high-profile basketball players.
According to ESPN Senior NBA Insider Adrian Wojnarowski, the NBA, NBPA and ESPN have been discussing the competition. "Players would shoot in isolation – presumably in home gyms – and match shots against competitors," he wrote on Twitter. No player names were revealed, with Woj further stating that details are "still being finalized."
The NBA has been suspended for almost a month after Utah Jazz center Rudy Gobert tested positive for COVID-19. Woj noted on ESPN that the reinstatement of the season is highly unlikely and that current league isolation protocols forbid players to compete in the same location.
A game of H-O-R-S-E is fairly simple, with the first player shooting the basket from anywhere on the court. If the first player is successful, the second player must make the shot from the same position. If the first player is unsuccessful, however, the second player is free to make the shot from anywhere. Whenever a player misses a shot they were required to duplicate, a letter is given and this pattern continues until one player gains all five letters.
The NBA and ESPN are working on televising a H-O-R-S-E competition involving several high-profile players, sources say. Players would shoot in isolation – presumably in home gyms – and match shots against competitors. Details are still being finalized.

— Adrian Wojnarowski (@wojespn) April 4, 2020
In case you missed it, Kevin Garnett, Tim Duncan and the late Kobe Bryant headlined the Basketball Hall of Fame 2020 Class.