Watch McLaren's Senna GTR Rip Up Bahrain International Circuit
The English automaker also explains the significance of the massive carbon fiber wing.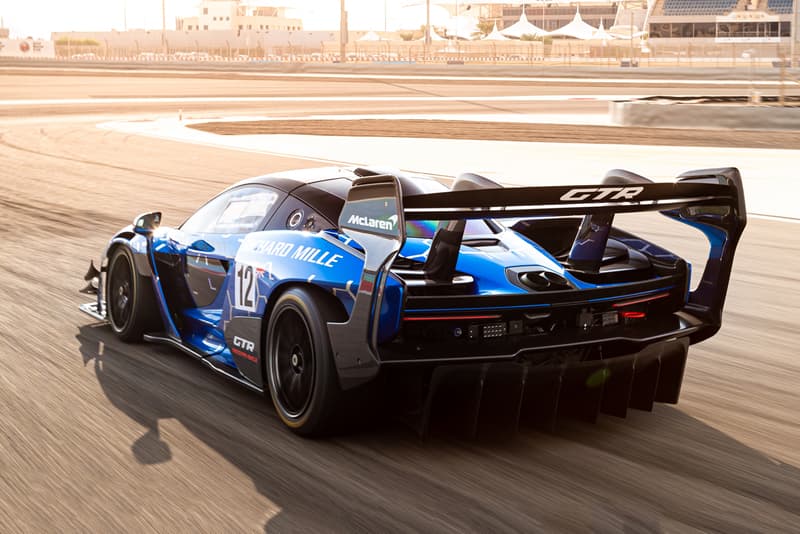 This past week, McLaren Automotive launched a new web series, titled McLaren Tech Club, where the minds behind the automaker's pioneering supercar technologies talk about design, performance and more. For the second episode, principle designer Esteban Palazzo dissects the Senna GTR's massive carbon fiber wing and what makes it so significant.
In a press release, McLaren states, "McLaren Tech Club is designed for those who want to delve deeper into the core of every McLaren car while also increasing their automotive knowledge." The manufacturer adds, "the new films explore the innovative technologies developed by McLaren designers and engineers to help deliver the incredible driving experiences for which the pioneering supercar company is renowned."
Limited to just 75 models, all of which were spoken for as soon as it was unveiled last spring, the Senna GTR is McLaren's fastest track vehicle yet. It delivers 813 horsepower and 590 lb-ft of torque from its 4.0L, twin-turbocharged V8. Its most prominent feature is a multi-tiered carbon fiber pedestal wing which creates about 2,205 pounds of downforce and aids in stabilization.
After learning about the wing, how it came to be and what purpose it serves, we also get a glimpse of the Senna GTR in action, as a trained driver takes the supercar around Bahrain International Circuit, on which the Senna GTR holds the fastest race lap.
Watch the videos below, then check out McLaren's 765LT, priced at $358,000 USD.