NBA Reportedly Discussing 25-Day Return-to-Basketball Plan
11-days of individual workouts with a 14-day training camp.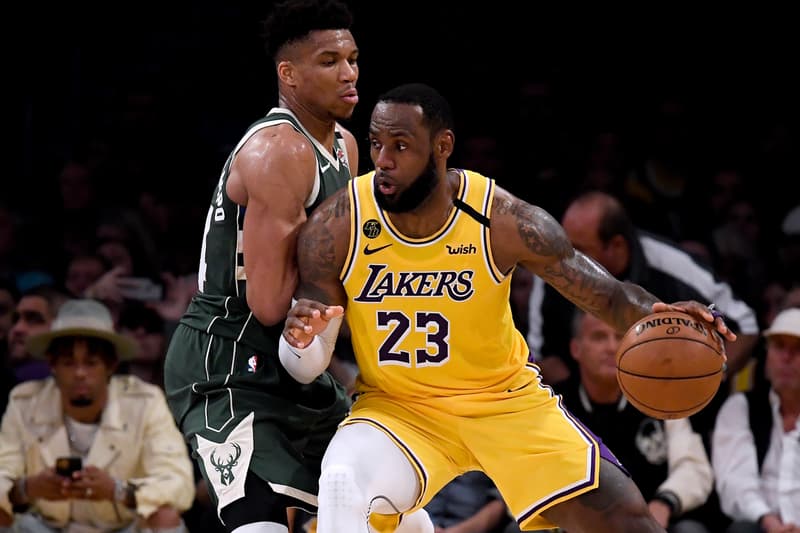 While there has yet to be any news for the exact date for the return of the NBA, it has been reported that the association has been discussing a possible 25-day return-to-basketball plan. The plan does not include any details on when the league will commence again, but what it mentions is that once it has been deemed safe for the sport to continue publicly, it will take roughly 25 days for the game to pick up where it left off — meaning that if the NBA clears in July, it will take until August for official games to begin.
Brian Windhorst of ESPN comments that the 25 days will consist of "An 11-day series of individual workouts, where there'd be social distancing for a period of time, and then hopefully if the clearance comes that they can play five-on-five basketball, a 14-day training camp."
With the current teams having some 13-16 games leftover in the 2019-2020 season, there will not be enough time to play the conventional schedule of games. Instead, many are proposing a direct-to-playoffs return. So far nothing has been set in stone so it'll be up to the NBA to decide how the 2019-2020 season carries on after the threat of the Coronavirus has passed.
In other sports news, Steph Curry's new documentary tells the story of basketball's first jump-shot pioneer.
"What they're looking at is a 25-day return to basketball window."

–@WindhorstESPN details the NBA's back-to-basketball plan pic.twitter.com/7MrQycg11C

— SportsCenter (@SportsCenter) April 12, 2020