Matthew M Williams Talks About Working Through the Global Pandemic
In an exclusive interview with Vancouver retailer Roden Gray.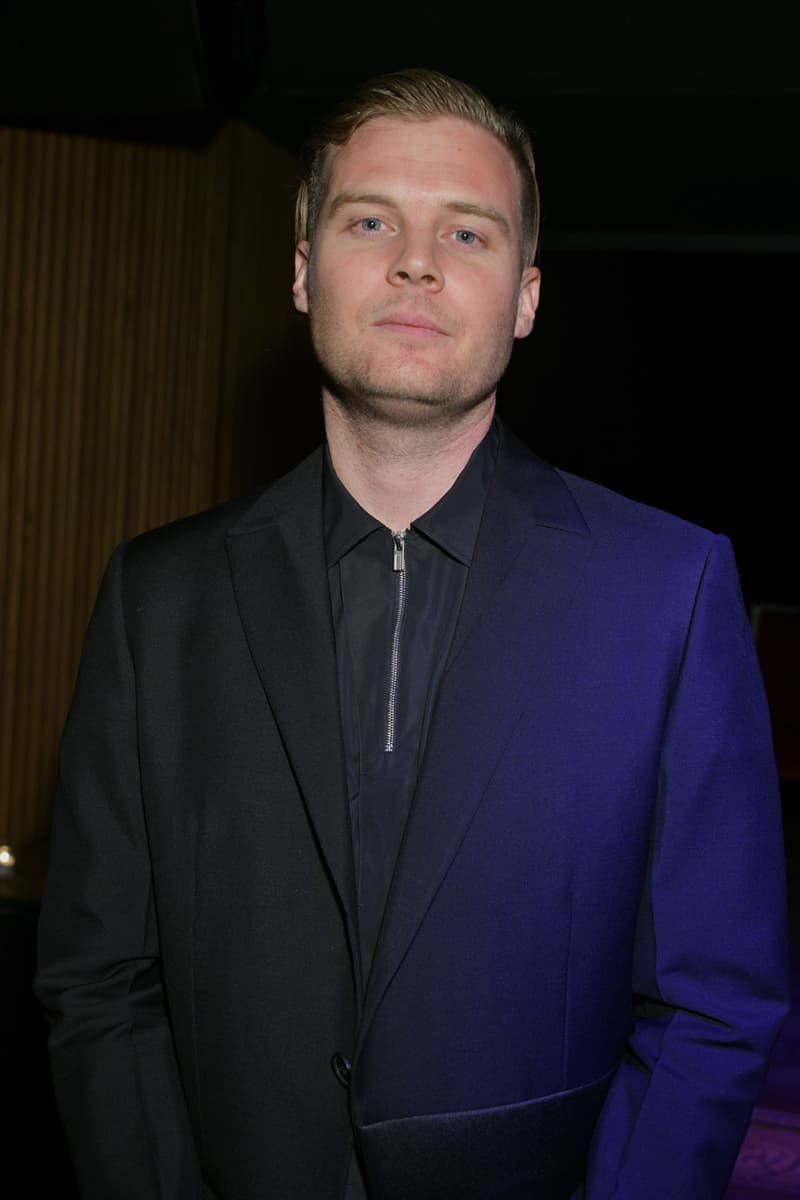 Matthew M Williams Talks About Working Through the Global Pandemic
In an exclusive interview with Vancouver retailer Roden Gray.
For the first installment of its new interview series Conversations, retailer Roden Gray talks with 1017 ALYX 9SM founder and head designer Matthew M Williams about working through the tragic COVID-19 pandemic that is currently sweeping through the globe, as well as sustainability, collaborating with Nike, advice for sprouting designers, and more. Check out some highlights from the phone interview below.
RG: Do you think spatial limitations like indoor confinement have affected how you work? Or are you used to working indoors.

MW: Yeah, I always work indoors but I don't have my studio. And we've never had to make a collection while working remotely. That's going to be another level if we have to do that next season.

RG: I think it's interesting right now, as a brand or store going through these times – the language we try to use has changed. We're more conscious of what we say and how we promote product, because for a lot of people, fashion's definitely not the first thing on their minds right now. Have your priorities, or even views on fashion changed at all?

MW: It's interesting, because fashion, creativity and design is such a big part of my life. I am concentrating on being more present, while I am not traveling and staying inside. I'm thinking about how that relates to design and what clothing feels relevant for these times. Especially with the Nike collections. I've been doing a lot of online yoga with the family that I'm staying with. That's been amazing, just to see how people are connected and able to do that in quarantine. It's nice to see How everyone supports each other by still doing group activities. That's given me a lot of insight for the Nike training collection that I'm working on right now.
RG: Based on our current circumstances, do you think designers should be approaching design in more essential way for future collections?

MW: No one really knows what the future will hold. In the current circumstances I think that designers should focus on smaller collections that address a more essential need for dressing, but also for expression. When we are putting on a runway show, we want to clothing to paint a full picture and sometimes we produce for repetition and consistency. For instance, we may want 10 of the same pants in the show. Now, with no show for this season, we can focus on producing what is necessary; working with a new grid and creating a procedure and perspective to reinvent our current reality.

RG: From your perspective though– obviously we can't predict the future. But has this experience made you think of design differently?

MW: It's still so short, like I said, I haven't done a collection from scratch while under quarantine. But I'm still looking past this thinking our world will return to a somewhat similar state as it was pre-COVID-19. Some things will inevitably change but I'm not designing as if people are going to be inside all day for the rest of their lives.
RG: What do you think the silver lining for all of this is?

MW: You know, the Earth is really getting a break. I don't know if this fact is true, but someone was telling me that global emissions are going to be reduced by 10-15%. Imagine this goes on for a year. No one has been able to observe what kind of healing happens to the Earth after a year of no commercial travel until now. I think that's the positive outcome from this situation. And I hope that this allows everybody to be more present in their life. Everything, at least in my life, has been so… busy and on to the next.

RG: Right.

MW: Like, constant movement. This is a much-needed pause for me. Which is really nice, in that respect. Obviously, my heart goes out to all the families and people that have been affected. Whether by actually getting ill or from losing their jobs. I mean this is such a terrible, hard time. But I do try to be optimistic about these situations and what can we learn from them; how we can grow. I think that there's balance in every scenario.
You can check out the entire interview at Roden Gray's website, then read why we think Williams may be a great replacement for Clare Waight Keller at Givenchy.