Amazon Fresh to Put New Customers on Waitlist Due to Overwhelming Demand
The company has already hired 100,000 new employees.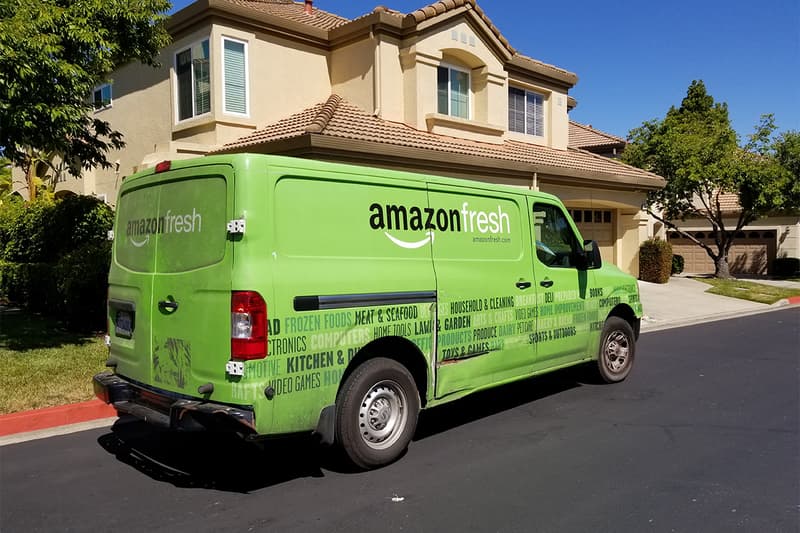 According to a new announcement from Amazon, its grocery delivery service Amazon Fresh will now put new customers on a waitlist amid a massive surge in demand due to social distancing and stay-at-home orders.
"While we have increased order capacity by more than 60 percent due to COVID-19, we still expect the combination of customer demand and restricted capacity due to social distancing will continue to make finding available delivery windows challenging for customers," the statement reads. "To help, in the coming weeks, we will launch a new feature allowing customers to secure time to shop. This feature will give delivery customers a virtual "place in line" and will allow us to distribute the delivery windows on a first-come, first-served basis. Simultaneously, we will continue to add capacity as swiftly as possible."
At the same time, its Whole Food stores as well as its Amazon Fresh physical store in Woodland Hills, California, remain open with adjusted hours focused on servicing online orders. The company also announced in a separate blog post that the 100,000 employment positions it previously opened up have now all been filled and that they are hoping to bring in another 75,000 to its workforce.
In other coronavirus-related news, Airbnb has now made armchair traveling easier with its Online Experiences option.