Gamer Builds His Own Nintendo Switch Using Replacement Parts
Amid shortages for the massively popular console.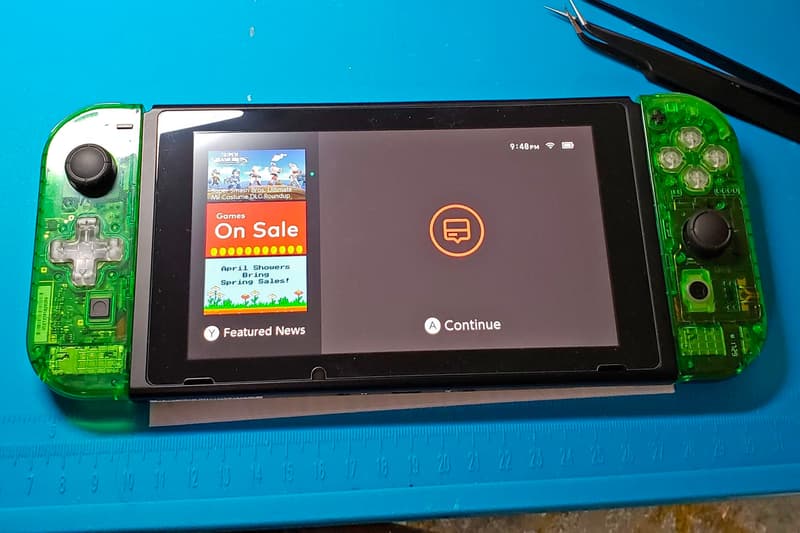 With social distancing keeping everyone at home for unprecedented amounts of time, many have turned to gaming as a pastime. Whether you're hoping to stay fit through Ring Fit Adventure or want to experience a tropical life on an exotic island on Animal Crossing: New Horizons, Nintendo's titles offer everything you'll need, so it's no surprise that the Switch is sold out everywhere, made worse only by hardware shortages from China, which had to shut down its factories due to earlier coronavirus concerns. In light of this, and not wanting to pay inflated prices, imgur user Sarbaaz37 decided to build his own Switch.
To do so, Sarbaaz37 managed to source all the parts he needed from Chinese sites and Internet auctions, digging up spare or replacement parts from manufacturers or other sellers. The entire sourcing process took him a little more than a month and set him back roughly $200 USD — pretty much the same price as a Nintendo Switch Lite. While he does prove that it's doable to build your own Switch, the construction process was also very meticulous and required in-depth knowledge of electronics.
The check out the whole build process, head over to imgur now.
In other gaming news, take a look at our review for Final Fantasy VII Remake.