Microsoft Deletes Marina Abramović HoloLens 2 Ad After Public Outcry
Right-wing internet users cite alleged Satanism.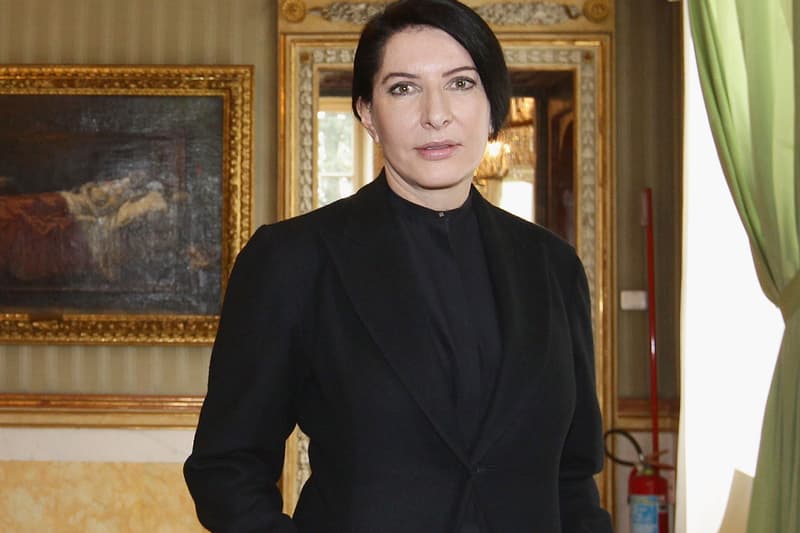 On April 10, Microsoft uploaded an advertisement for the HoloLens 2 — a headset that allows users to see digital imagery with the outside world still in their view — which featured a video on Marina Abramović's new mixed reality work titled The Life. The video was "disliked" by users more than 24,000 times before Microsoft deleted it, following public outcry over alleged Satanism. Since 2016, Abramović has become an unexpected target of right-wing attacks after internet users claimed to have uncovered connections between her performances and Satanism.
When viewers don the headsets, they can see Abramović wearing the red dress from her acclaimed The Artist Is Present performance appearing to pace around viewers; her image seems to flicker in and out of sight due to the digital effects. Unlike virtual reality, viewers can see their surroundings while experiencing the headset's moving images. The artist discusses the importance of the HoloLens 2 in preserving her art, as The Life is a performance that can be accessible anytime and anywhere.
"I believe that art of the future is art without objects," she says. "This is just pure transmission of energy between the viewer and the artist. To me, mixed reality is this answer." There are no explicit mentions of Satanism in the video, which also features interviews with Christie's officials and the work's director. The British auction house plans to sell The Life, which debuted at London's Serpentine Galleries back in 2019, in October for $775,00 USD.
In related news, Marina Abramović's new music-theater work called 7 Deaths of Maria Callas has been postponed due to COVID-19.
Microsoft had this Marina Abramovic video on their channel and deleted it.

What the hell are they doing? https://t.co/8MTmK3iSwQ

— Top 10 Indie Filmmaker Cernovich (@Cernovich) April 14, 2020