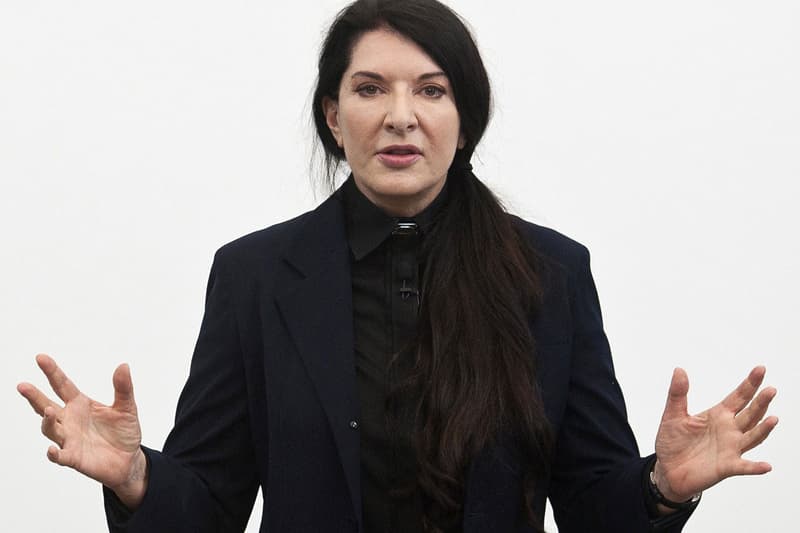 Marina Abramović's '7 Deaths of Maria Callas' Performance Postponed
After options like live-streaming with no audience present were rejected.
---
For the past few months, seminal performance artist Marina Abramović has been developing her music-theater work called 7 Deaths of Maria Callas at the Bavarian State Opera in Munich, Germany. Combining elements of video with performance art, the opera piece draws from the tragic myths surrounding the American-born Greek soprano. In a statement released on April 1, the company announced the performance, which was scheduled to take place on April 11, has been postponed to an unspecified later date due to the coronavirus pandemic.
As recently as late March, the Bavarian State Opera was still exploring ways in which the performance could go ahead, with options of live-streaming the work online or removing seats from the orchestra level so musicians could perform while maintaining social distancing. "I was hoping that angels will help us," Abramović said in an interview after the announcement. "Every day more and more. But it's impossible." Along with the postponed five-night run in Munich, dates booked in Athens, Berlin, Florence and Paris seem uncertain as well.
The premiere of 7 Deaths of Maria Callas would have been a culmination of an obsession with Callas Abramović has had since she was 14 years old. "Later on, I knew everything about her," Abramović explains. "I read eight biographies, all of them, and there was so much similarity that I see in myself." The performance will include seven famous arias associated with Callas and new music by the composer Marko Nikodijevic. Each aria is accompanied by a short film; by the opera's climax, the identities of Callas and Abramović have become so blurred, it's difficult to distinguish one from the other.
In other news, London's Royal Academy of Arts will hold a major retrospective on Marina Abramović from September 26 to December 8, 2020.