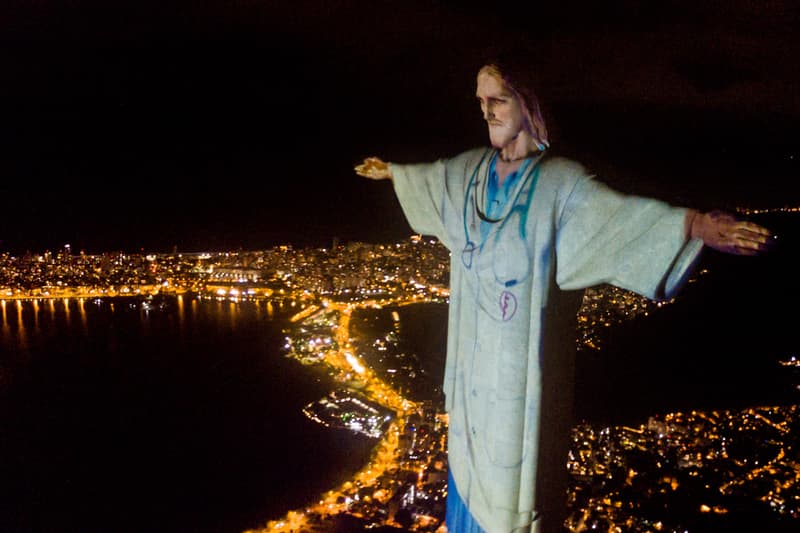 1 of 7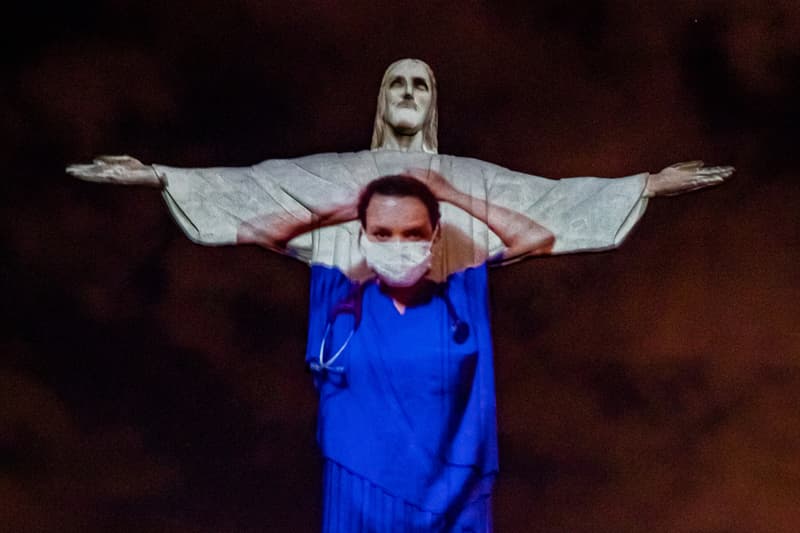 2 of 7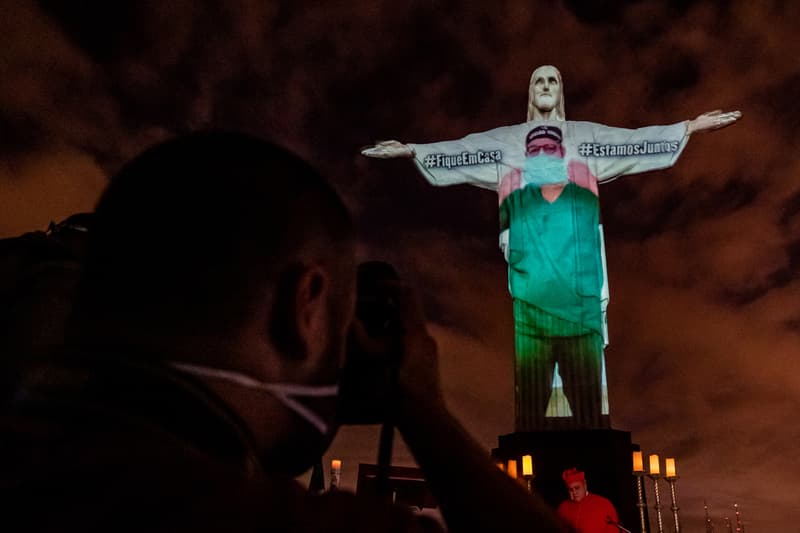 3 of 7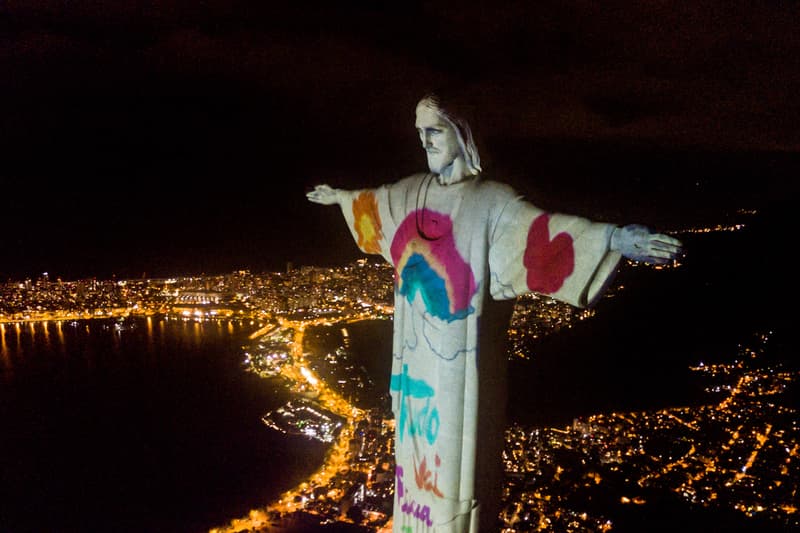 4 of 7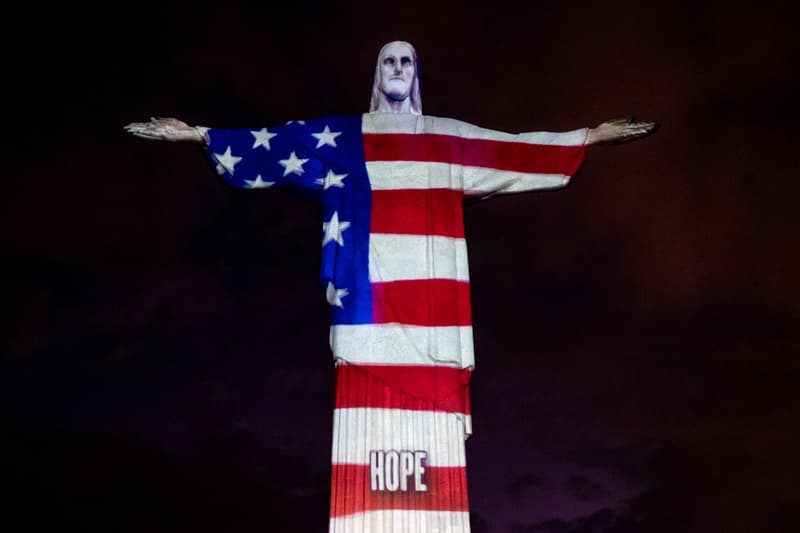 5 of 7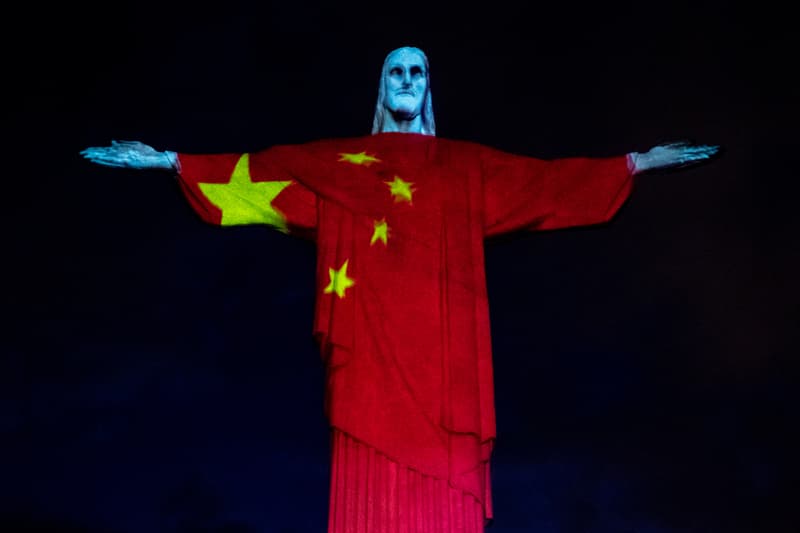 6 of 7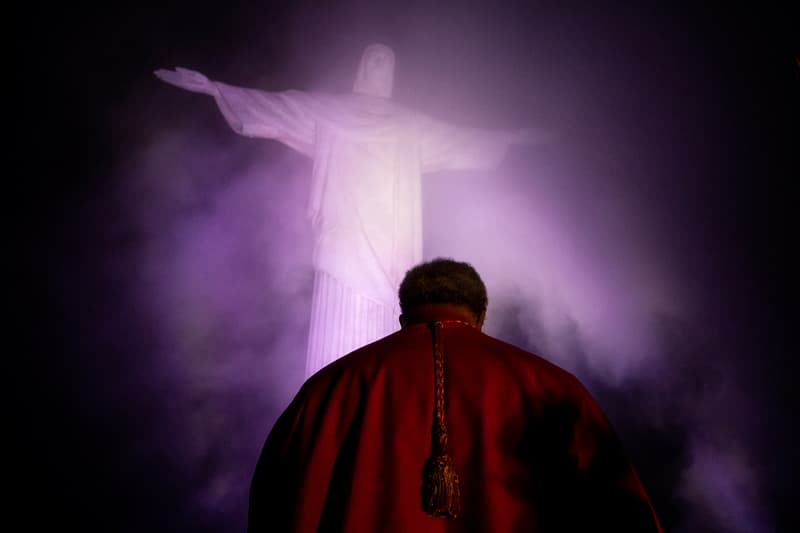 7 of 7
Rio de Janeiro's 'Christ the Redeemer Statue' Illuminated With Portraits of Healthcare Workers
A tribute to hospital heroes who put themselves at risk to help others during the COVID-19 pandemic.
---
The Christ the Redeemer statue in Rio de Janeiro, Brazil was illuminated with portraits of healthcare workers as a tribute to those risking their lives every day to help others during the coronavirus pandemic. Also projected onto the 125-foot-tall sculpture were messages of positivity, such as "hope," in different languages alongside visuals of nurses and doctors clad in protective gear.
The projection occurred this past Easter Sunday, having marked the second time the Christ the Redeemer statue has been used to raise awareness surrounding the COVID-19 crisis. Last month, the historic monument was projected with the flags of countries affected by the virus including China, the United States of America, and more.
Brazil is one of 14 countries that are reporting at least 22,000 cases of coronavirus, according to Johns Hopkins University's Whiting School of Engineering.
Elsewhere in art, the Colorado Photography Center just shared its 180-artist collection online that includes landscapes by Ansel Adams and portraits of Andy Warhol.