An Official Look at the Motorola Foldable Razr in Blush Gold
Following leaked images earlier this year.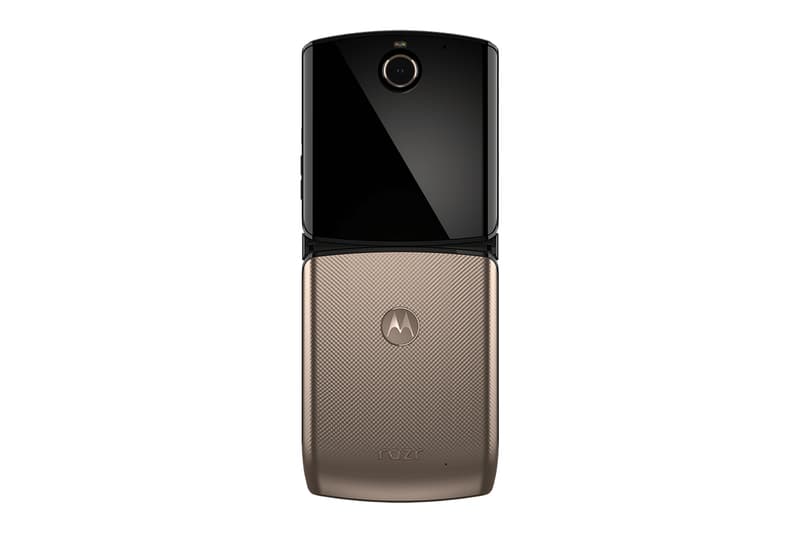 After a buzzy announcement and unofficial tease, Motorola's latest foldable Razr smartphone is finally available in Blush Gold. The Moto Razr, which was originally introduced in Noir Black, is set to release in a gold color following leaks in February that hinted to it arriving.
The new Blush Gold Moto Razr looks exactly as it did in its leaked images, and although the colorway is a throwback to the old Motorola Razr2 V8 Gold, it's not nearly as lurid. As it stands, however, this marks the first gold smartphone with a foldable screen. The Moto Razr still retains its Snapdragon 710 processor, 6GB of RAM, and 128GB internal storage. The phone also features a 16MP front-facing camera, f/1.7 with Night Vision mode, a 5MP internal camera, and a 2510mAh battery.
Purchase the Verizon-exclusive Moto Razr today on Motorola's website for $1,500 USD.
In other tech news, here's everything we know about the upcoming iPhone 9.
Engadget: Motorola's Razr is still $1500 but now you can get it in 'blush gold'.https://t.co/6JTXujgicK

via @GoogleNews

— RizonSon O'Kodee (@KodeeRolden) April 10, 2020