Nike Pledges Over $15 Million USD To Fight Coronavirus
Donations will be split between food banks, medical research organizations and more.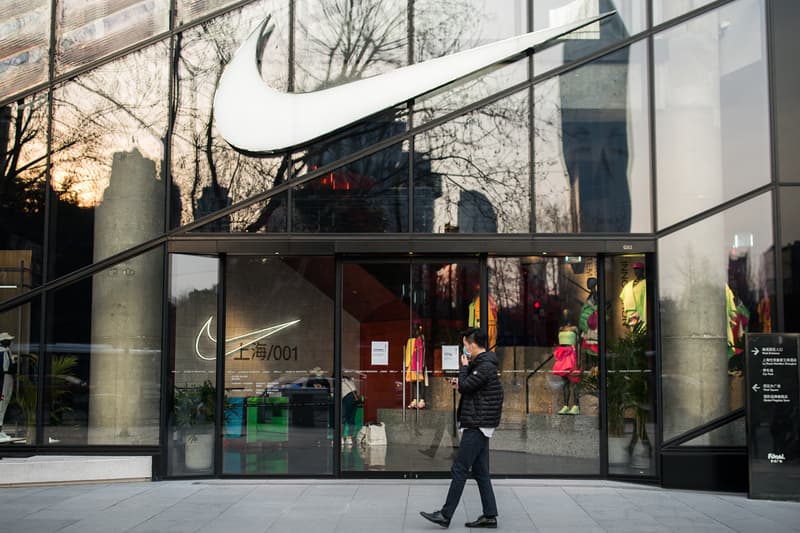 As the novel coronavirus continues to lay a heavy burden on the global economy, Nike has officially announced over $15 million USD in donations to help battle the disease's spread and provide aid to those in need. Even after announcing the temporary closure of many retail locations, the Swoosh is throwing around its substantial financial might — joining other industry stalwarts like rada and Moncler to battle COVID-19.
$10 million US of the sizable sum comes directly from Chairman Emeritus and co-founder Phil Knight and wife Penny, Chairman of the Board Mark and Kathy Parker and president/CEO John and Eileen Donahoe. This is split between several organizations: $7 million USD is going to Oregon Health & Science University, $2 million USD to the Oregon Community Recovery Fund, and $1 million USD to the Oregon Food Bank. Combined, these donations will improve care, testing and access to food for those in need.
Meanwhile, the Nike Foundation — the Swoosh's charitable arm — has donated $1 million USD to the COVID-19 Solidarity Response Fund, which aids efforts by the World Health Organization. It's also set to donate $1 million USD to the Oregon Community Recovery Fund and $1.1 million to the King Baudouin Foundation to support partners in Europe, the Middle East and Africa. Domestically, $250,000 USD will go to the Mid-South Food Bank in Memphis, Tennessee (the home of Nike's North American shipping operations), $250,000 USD to the Community Foundation of Memphis's COVID-19 Regional Response Fund, and $500,000 USD to the Boston Foundation COVID-19 Response Fund (home of Nike subsidiary Converse's North American headquarters).
Recently, Nike also donated ¥10 million RMB (approximately $1.4 million USD) to China's Youth Development foundation. This brings the total donations to $15.5 million USD. Finally, the brand has announced that they will support a two-to-one match to any donations that aid areas where Nike employees live. However, it has not been announced exactly what this match entails.
For more COVID-19 coverage, check our onging list of music festivals, tours and events that have been cancelled or rescheduled due to the virus's effects.