Sony Unveils New Hardware Details for PlayStation 5
Showcasing a deep dive into the system's architecture.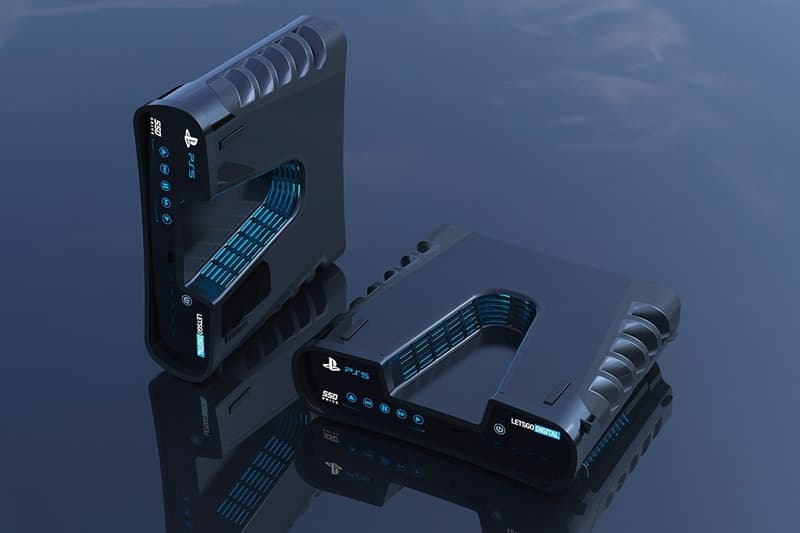 Sony and lead system architect Mark Cerny have showcased new hardware specs for the upcoming PlayStation 5 console during the company's livestream today. The hour-long video delved into the system's architecture, which includes its previously mentioned SSD and how much it will speed up load times during a game.
For instance, the SSD's ability to load 5 GB per second will effectively eliminate loading screens for the next-gen console. This also means game design for developers will change: levels will no longer need to be segmented to hide load times, while textures will render much faster. And to eliminate any possible bottlenecks, the SSD also has a custom flash controller with six different levels of priority for developers to code what needs prioritizing during certain moments of a game.
Cerny also detailed the system's custom RDNA 2-based AMD GPU, which aims to reduce power consumption and optimization for performance. It features 36 compute units running at frequencies that are capped at 2.23GHz, which is equivalent to 58 PlayStation 4 compute units. It will also utilize a new function called "boost" that will automatically lower framerates if ambient temperature begins to get too hot.
The main PlayStation 5 specifications are:
CPU: 8x Zen 2 Cores at 3.5GHz (variable frequency)
GPU: 10.28 TFLOPs, 36 CUs at 2.23GHz (variable frequency)
GPU Architecture: Custom RDNA 2
Memory/Interface: 16GB GDDR6/256-bit
Memory Bandwidth: 448GB/s
Internal Storage: Custom 825GB SSD
IO Throughput: 5.5GB/s (Raw), Typical 8-9GB/s (Compressed)
Expandable Storage: NVMe SSD Slot
External Storage: USB HDD Support
Optical Drive: 4K UHD Blu-ray Drive
PlayStation 5 will also have PS4 and PS4 Pro legacy modes included in the system to run titles from those eras normally, while also delivering a next-gen experience for new PS5 games. Cerny also touched on how 3D audio was a major focus in developing the PlayStation 5 for developers.
Check out the PlayStation Blog for the full video and finer details, then check out the full specs for Micrsoft's upcoming Xbox Series X.
Mark Cerny's PS5 talk is now live! Watch the presentation to get a deep dive into PS5's system architecture, how it is designed to benefit developers and the games they create.

Watch here: https://t.co/lMEFV0Ul0F pic.twitter.com/95g9pVzlMS

— PlayStation (@PlayStation) March 18, 2020
PlayStation 5 specs revealedhttps://t.co/kfC6hUX50C pic.twitter.com/GrKtkBx0je

— Nibel (@Nibellion) March 18, 2020