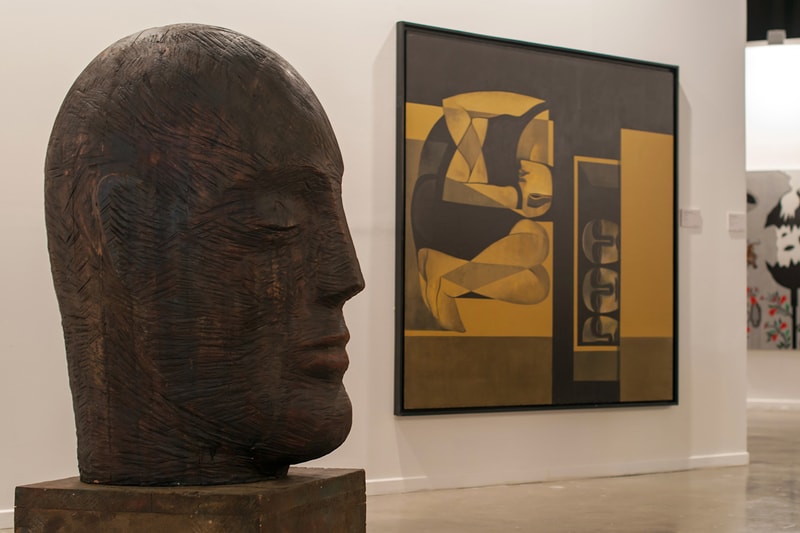 Art Dubai Brings 14th Edition Fair Online Due to Coronavirus Pandemic
Artworks, performances and talks will go entirely digital.
---
With major art institutions, fairs and galleries closing across the world due to coronavirus fears, the 14th edition of Art Dubai — a preeminent platform for art from the Middle East, North Africa and South Asia — has now been postponed to later this year. Originally set to take place from March 25 to 28, the replacement program will go entirely digital, including an online catalog of the works, live broadcast of talks and an online performance program.
The 2020 online catalog will feature a platform of 500 artworks from the fair's participating galleries across Contemporary, Modern, Bawwaba and Residents sections. Visitors to the site may also contact the galleries for purchase inquiries. Meanwhile, this year's annual talks program themed "Do You Story?" will broadcast a Newshour Special about the coronavirus and the narratives that surround it, while the fair's performance program focused on healing will feature five selected artists.
Art Dubai has modeled its new digital initiatives after other art fairs such as Art Basel Hong Kong, which canceled its event this year due to the virus and created online viewing rooms as an alternative. Dubai galleries, such as Green Art Gallery and The Third Line, have teamed up with Alserkal Avenue to create 3D tours of their upcoming exhibitions. Institutions like the Jameel Arts Centre will release a new resource digitally for every day that the arts center is closed.
Beginning March 23, Art Dubai will launch its reconfigured program of digital content. Head to Art Dubai's website for more information on its online programming.
In other news, the Tate announced that all four of its galleries will be shut.