Koak Explores Relationship With Touch in "Return to Feeling" Exhibition
Take a look inside San Francisco's Altman Siegel gallery.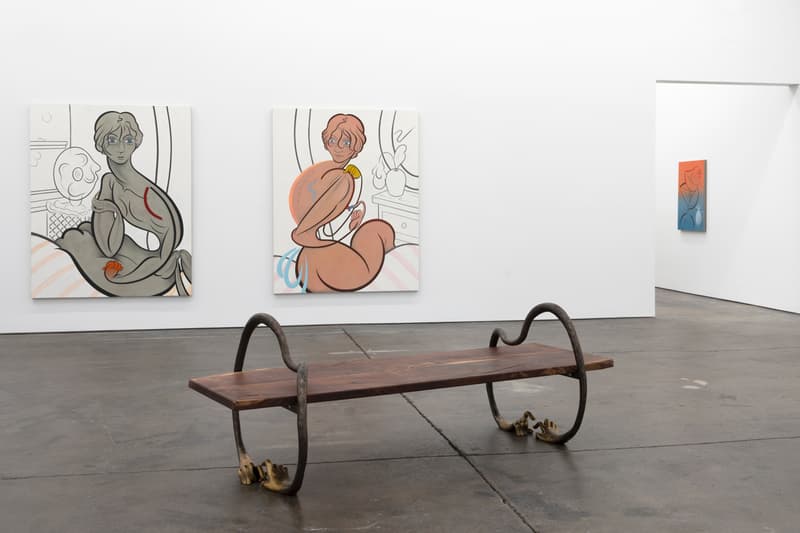 1 of 10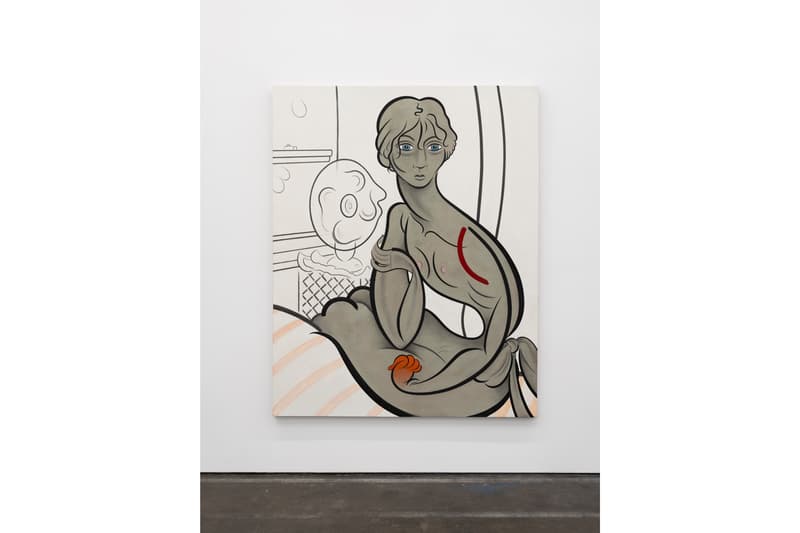 2 of 10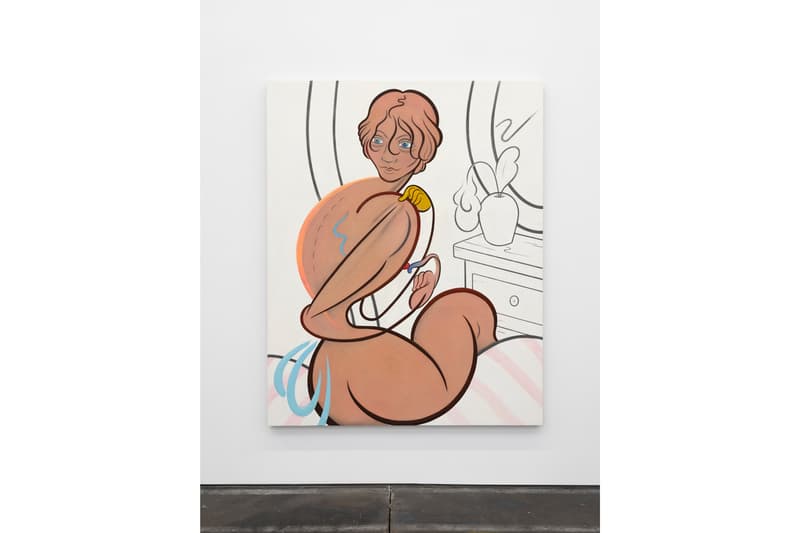 3 of 10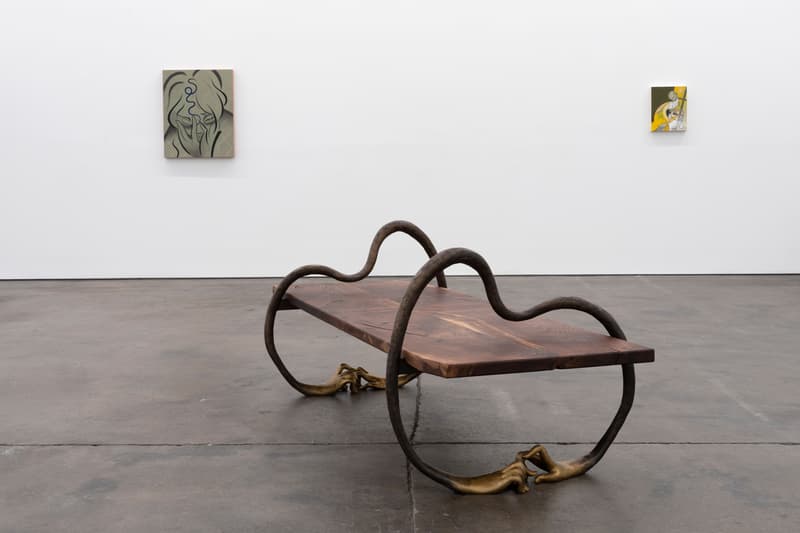 4 of 10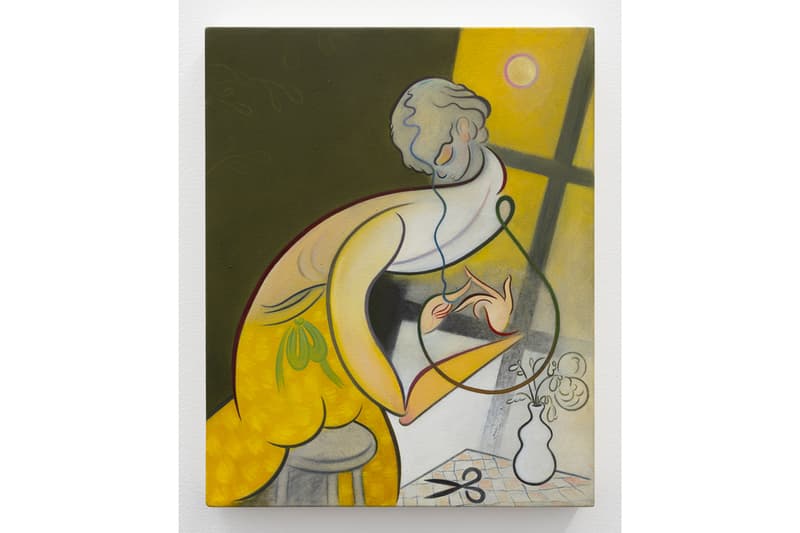 5 of 10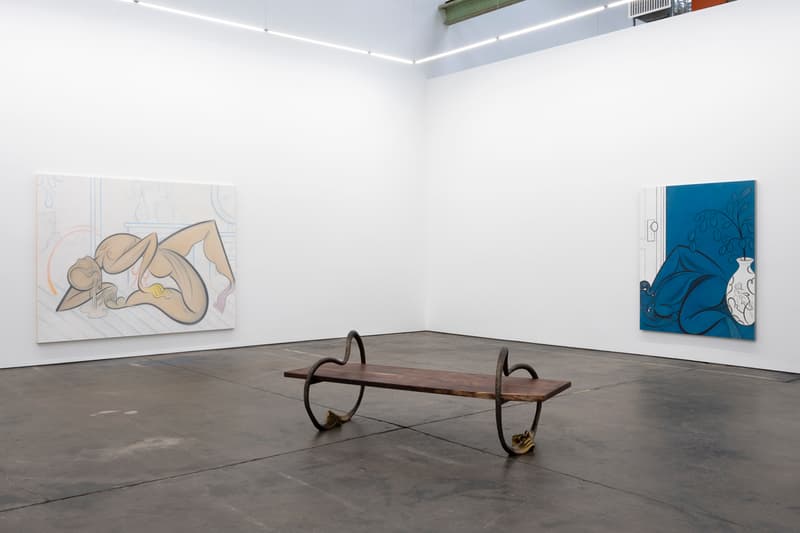 6 of 10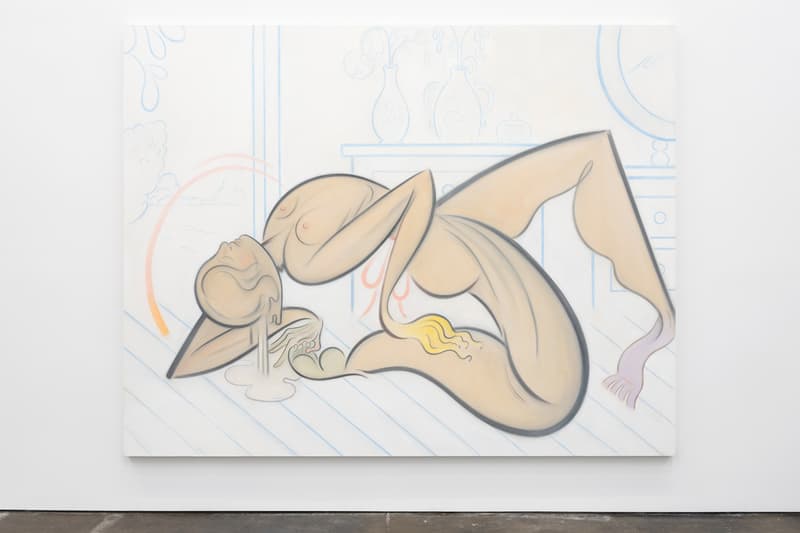 7 of 10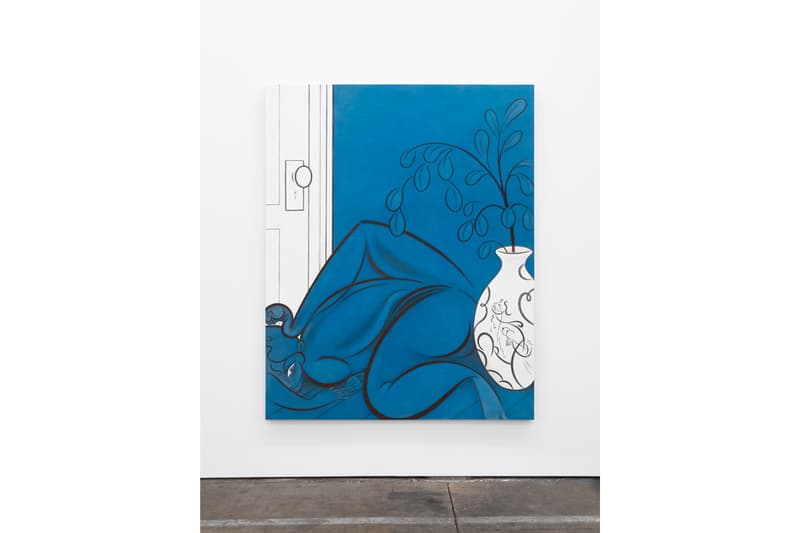 8 of 10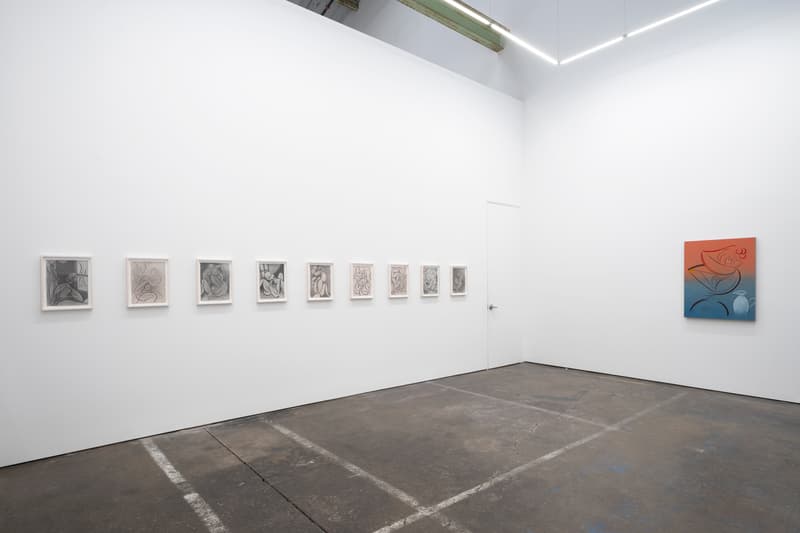 9 of 10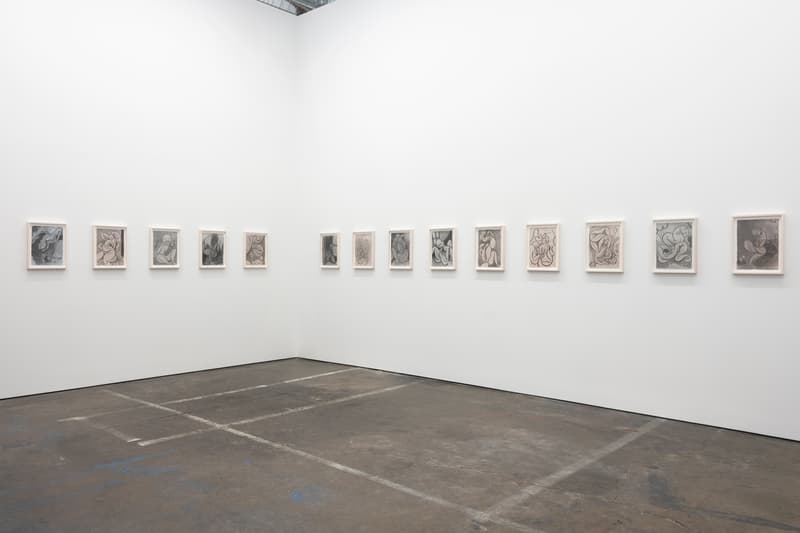 10 of 10
San Francisco-based artist Koak is presenting a new series of paintings and drawings at Altman Siegel gallery. Entitled "Return to Feeling," the exhibition evokes a sensorial memory related to the phenomenon and consequence of touch. Her new body of work showcase her signature line rendering and complex relationship to comics, character development and gender-normative aesthetic roles.
The gallery's main space houses a series of paintings centered around the female figure; some are vulnerable and defensive, others welcoming, even flirtatious. These works revolve around the distinguishing experiences of self-touch as opposed to touch from others. "The question also exists about intention, a sudden curiosity to whether we understand the touch…" she explains. "A touch on our own skin is all in the feeling, a touch from another is infinite in questions."
A series of drawings and sculptural bench are on display in the second gallery space. Smaller in size than the paintings, these works on paper focus on multiple figures who must communicate and negotiate touch with trust. The legs of the bench depict two right hands meeting together, illustrating how different parties can find commonality and trust in each other.
Go inside "Return to Feeling" in the slideshow above. The exhibition will run until April 18.
For more exhibitions, check out installation views of Kara Walker's new Drawings series at New York City's Sikkema Jenkins & Co.
Altman Siegel
1150 25th St
San Francisco, CA 94107