David Beckham Fronts adidas' "READY" All-Weather Performance Collection
Olympic athletes will put the gear to the test this summer.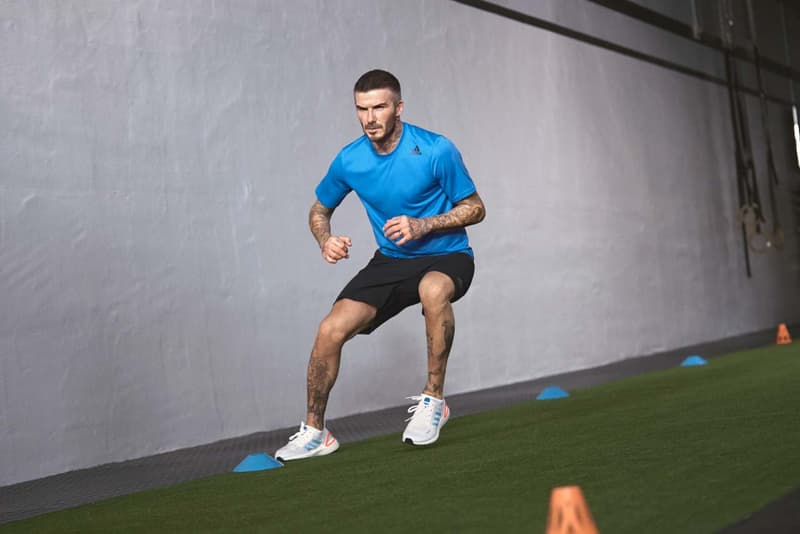 1 of 7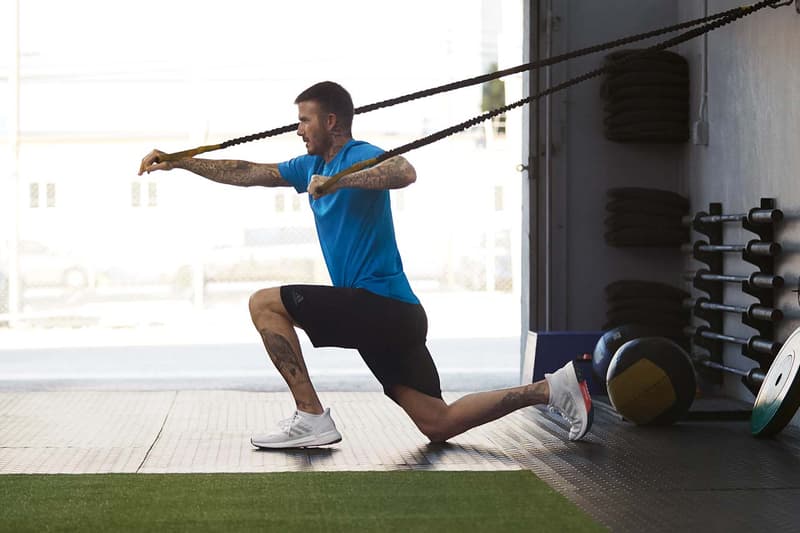 2 of 7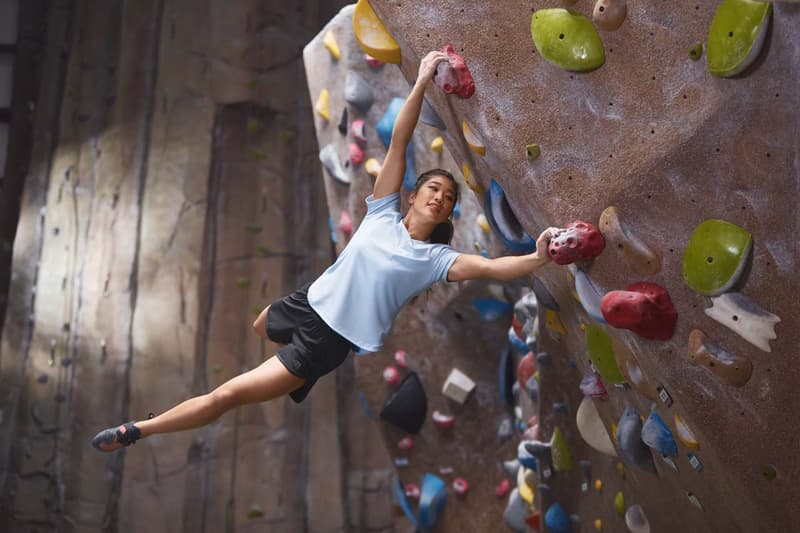 3 of 7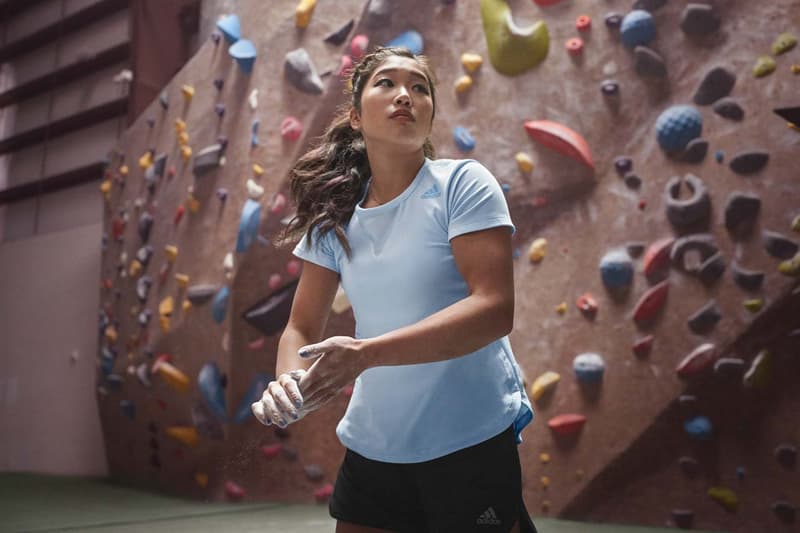 4 of 7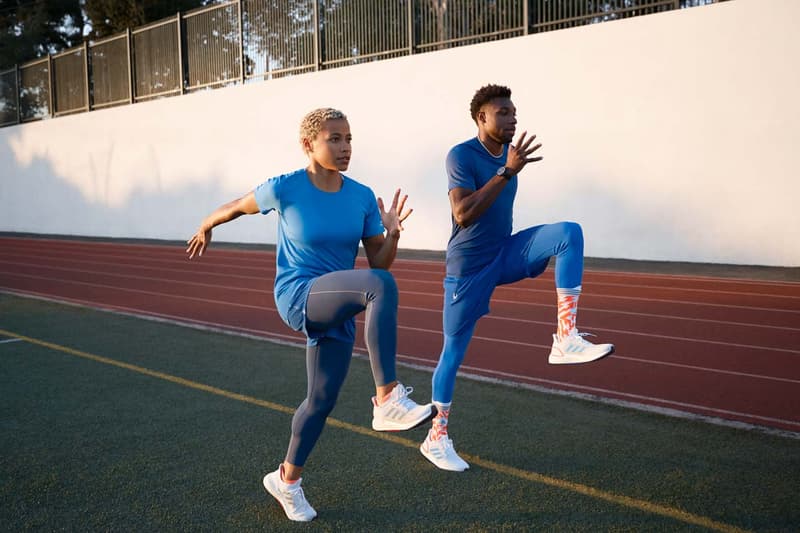 5 of 7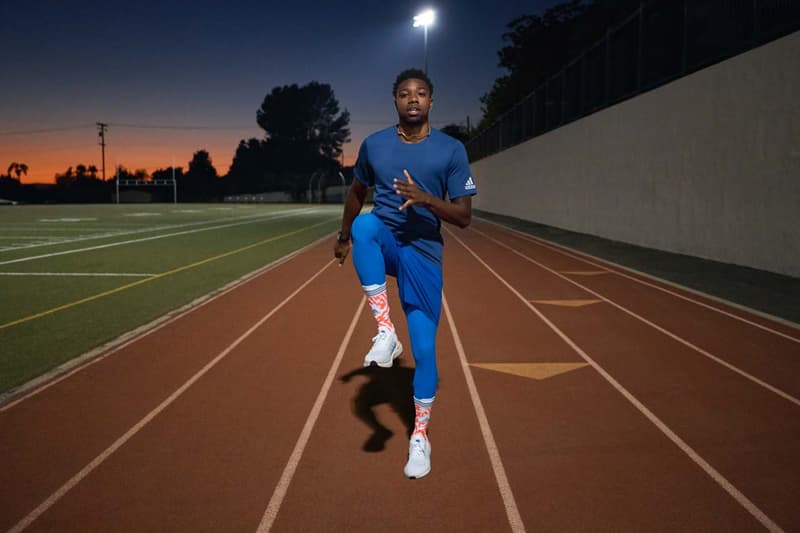 6 of 7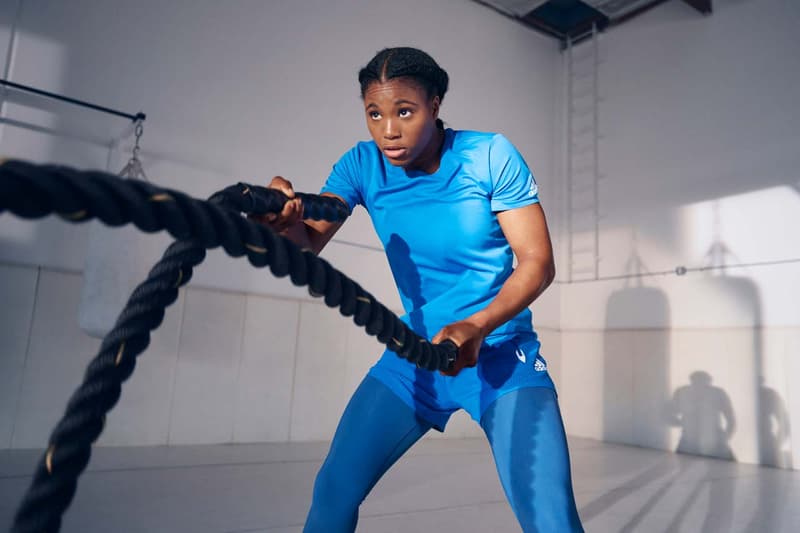 7 of 7
adidas is seeking to cater to a range of different athletes with its upcoming "multi-sport" collection. Titled READY, the assortment is anchored in performance fabrics that are suitable for a number of environments and terrains.
The brand tapped athletes including David Beckham and track and field runner Noah Lyles to front the campaign, which showcases sporty pieces like shorts, T-shirts, hoodies and jackets in action across various activities. Styles in the READY collection are grounded in shades of blue and intended to combat four major climate conditions: heat, cold, wind and rain.
The HEAT.RDY properties include body mapping technology with ventilation zones and hybrid textiles, such as Aqua-X yarns that help with sweat absorption. COLD.RDY utilizes targeted insulation areas and water-repellant yarns in order to lock in heat. Meanwhile, WIND.RDY employs a uniquely dense "WINDWEAVE" fabrication that helps protect against the wind. Finally, the RAIN.RDY system features a waterproof tape sealant to completely block out rain.
"Weather has become a major external factor affecting performance, so we set out to create a system that combats external elements so athletes can train without distractions," said Josefine Aberg, VP of design at adidas. "The collection is inspired by the discipline of a military wardrobe, but with a 2020 feel — functional yet stylish pieces that can be layered to protect you all year round."
The HEAT.RDY range will become available starting on March 16 in adidas stores and at adidas' website. To truly put the gear to the test, adidas will have several Olympic athletes sport the gear during the upcoming event this summer.
Look out for the COLD.RDY, WIND.RDY, and RAIN.RDY lines to launch in Fall/Winter 2020.
For more news, read about how the International Olympic Committee has confirmed that it does not plan to cancel the major sporting event despite the growing coronavirus concerns.