Jay Worthy Drops Debut Solo Project 'Two4one'
The LNDN DRGS rapper enlists The Alchemist, Jake One, Boogie & more.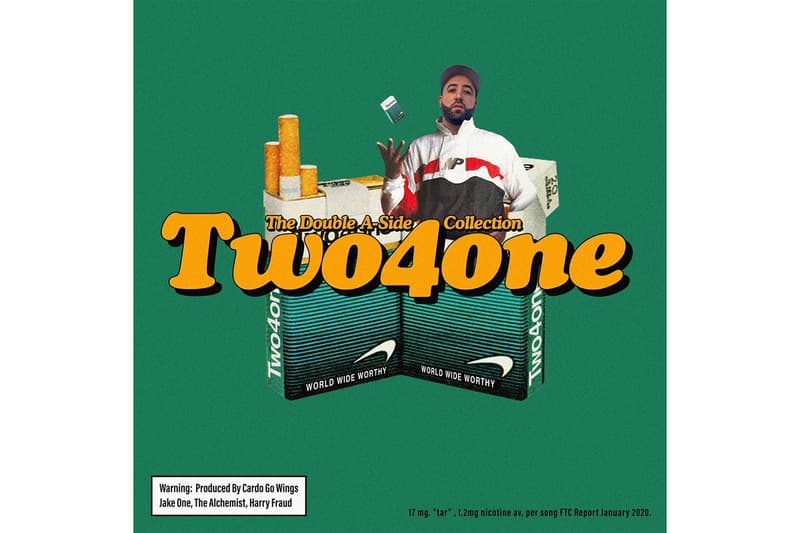 Jay Worthy has been steadily pushing out solid solo work in the early goings of 2020 following the release of his LNDN DRGS collaboration with Sean House that resulted in their AFFILIATED compilation project. Worthy returns here to deliver his first solo EP with Two4one, a solid 8-track listing that features some of the most promising voices on the West Coast with some legendary producers in tow.
Worthy first tapped Boogie and Jake One for his single "Bellin" for some effortless chemistry full of g-funk homages and heavy synths. Then he presented the double-sided single "Bullshit" and "Off the Shits" with Pressa and Kamaiyah and teamed up with The Alchemist and G Perico for some groovy electric guitar strums on "Rainy Night in SF."
"The series came about just over the years with different producers reaching out and showing love wanting to work, so I thought I'd put together a Double A-Side singles collection each produced by one of the greats," Jay Worthy told HYPEBEAST about his new effort. "I'm really excited about these Jake One records as that's been the homie and always been a fan of his contributions to the funk. I found inspiration in approaching the New Year wanting to show my fans what's in-store. We just gettin' started. This a big year for me with a ton of releases not letting up at all. We going back to back with drops till next year."
The project also resulted in last week's "Two4one" title track complete with a road trip style music video shot on location at Rick Rubin's famous homestead. "I was at some private sessions at Shang-Ri-La, spent a couple weeks in Malibu. Sh*t was beautiful," Worthy told HYPEBEAST. "The rest of the video was shot on the [Tyler, The Creator's] IGOR Tour. Red Rock and Salt Lake were def the visual highlights of that tour. Shoutout the whole IGOR Tour for bringing me along on that ride."
Stream Jay Worthy's Two4one project in full below and in more music news, both SXSW and Ultra Music Festival have announced that they won't be providing refunds, but rather tickets to following year's festivals.