Misha Kahn Explores Relationship Between Humans & Machines in "Optimistic Design Show"
Plush sofas and glass sculptures take over NYC's Friedman Benda.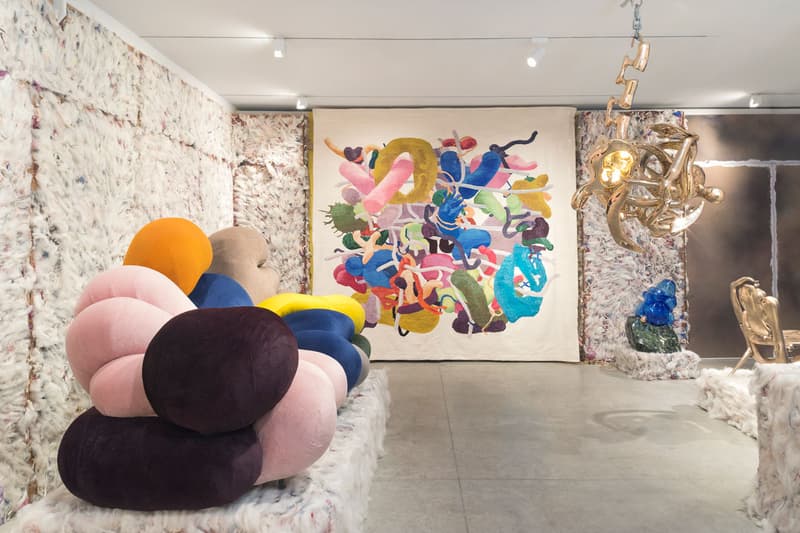 1 of 10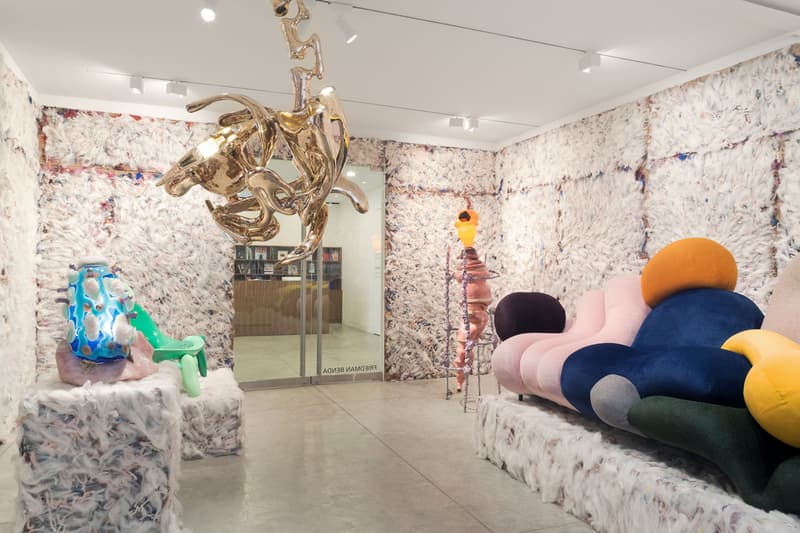 2 of 10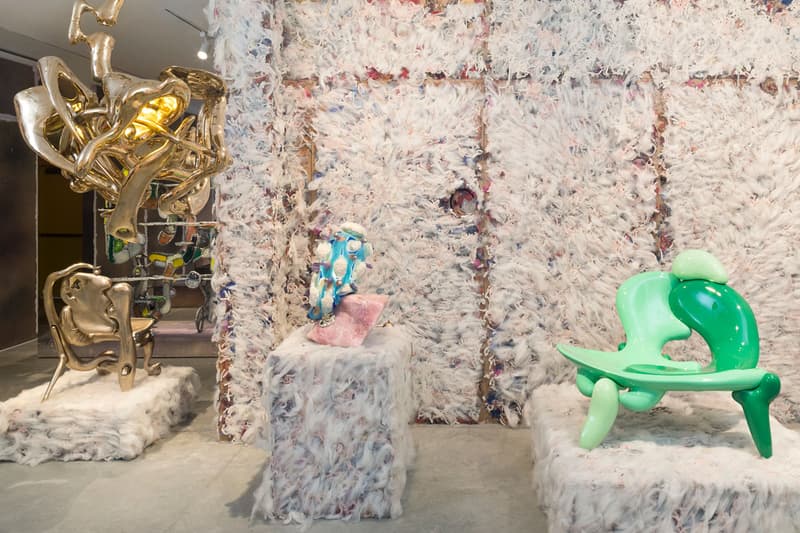 3 of 10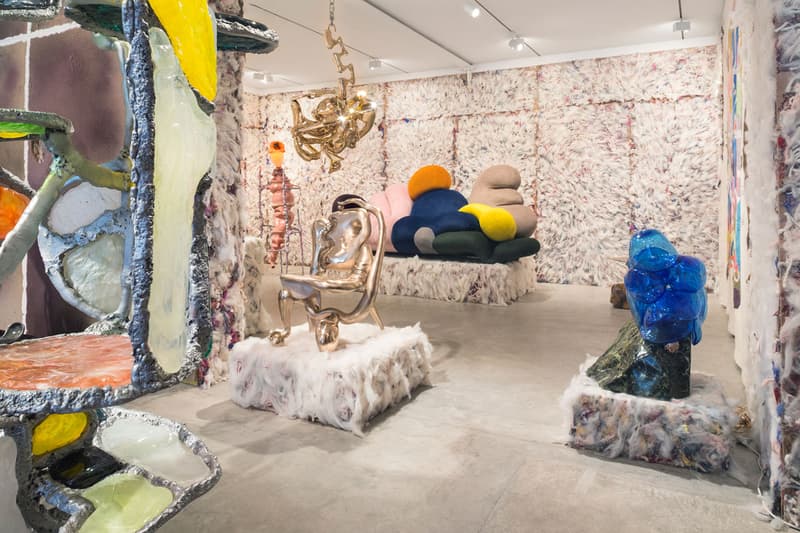 4 of 10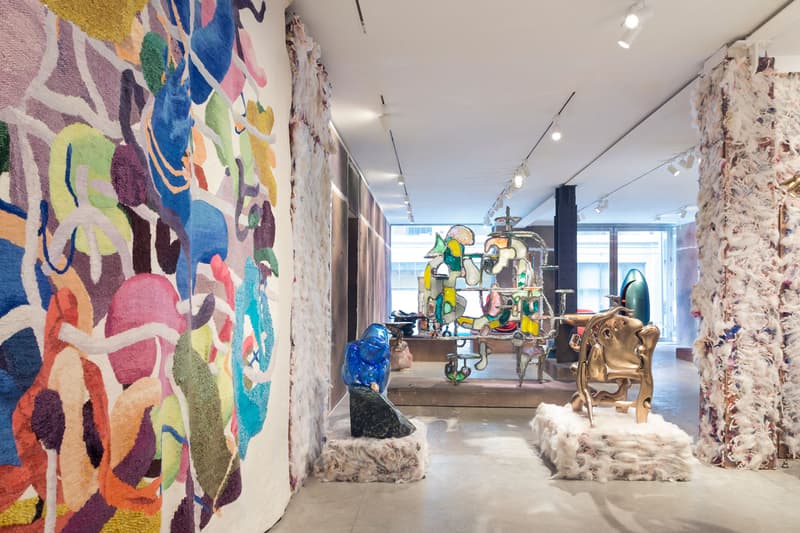 5 of 10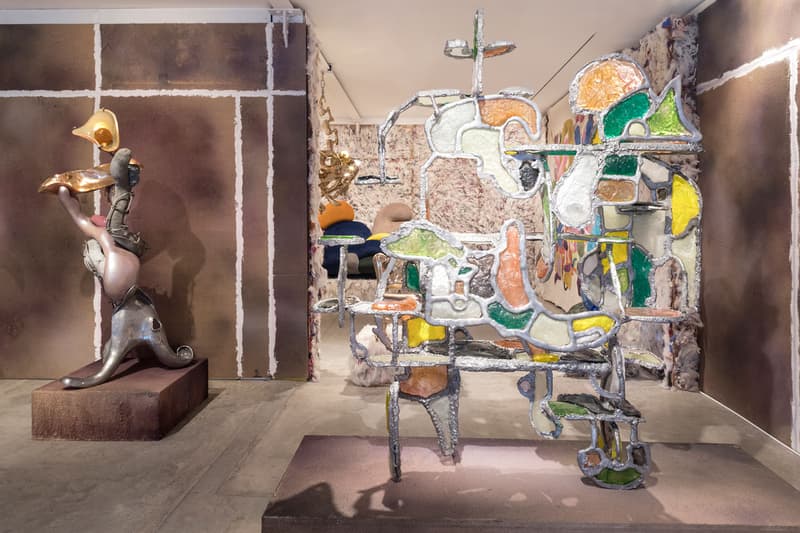 6 of 10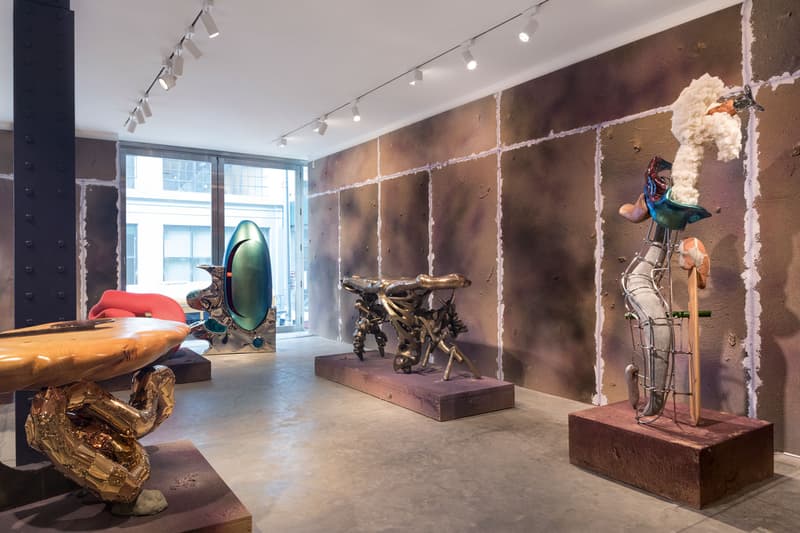 7 of 10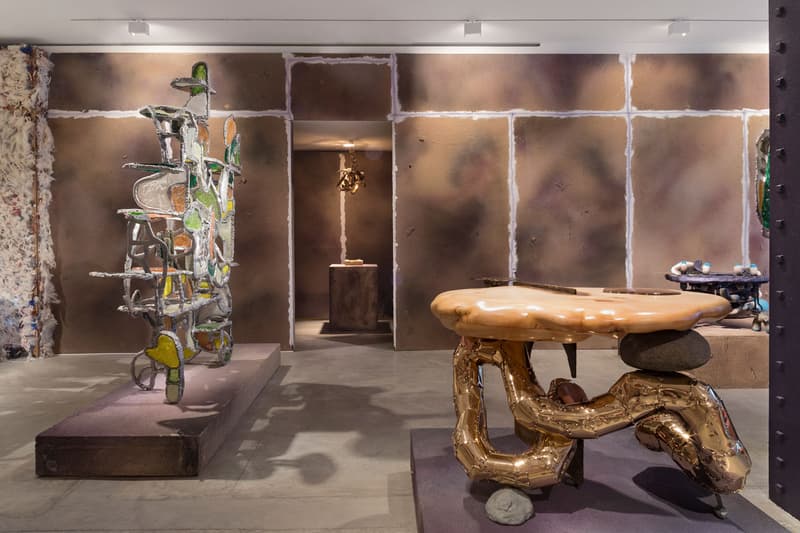 8 of 10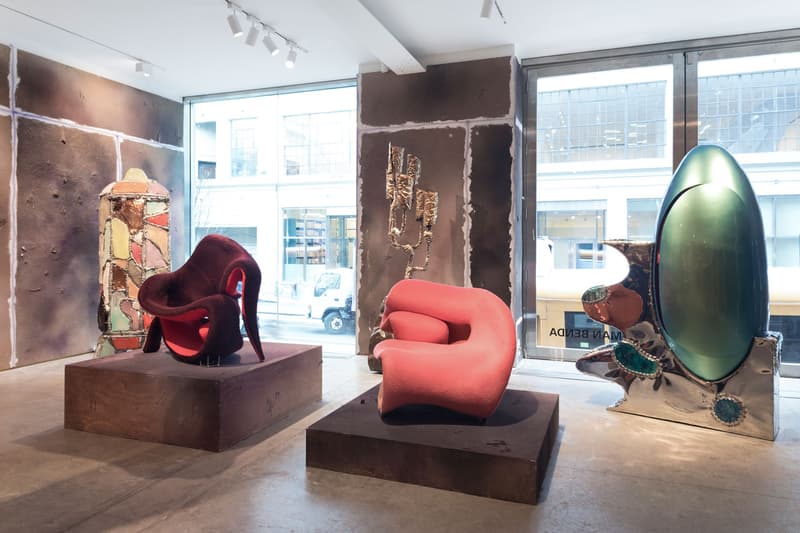 9 of 10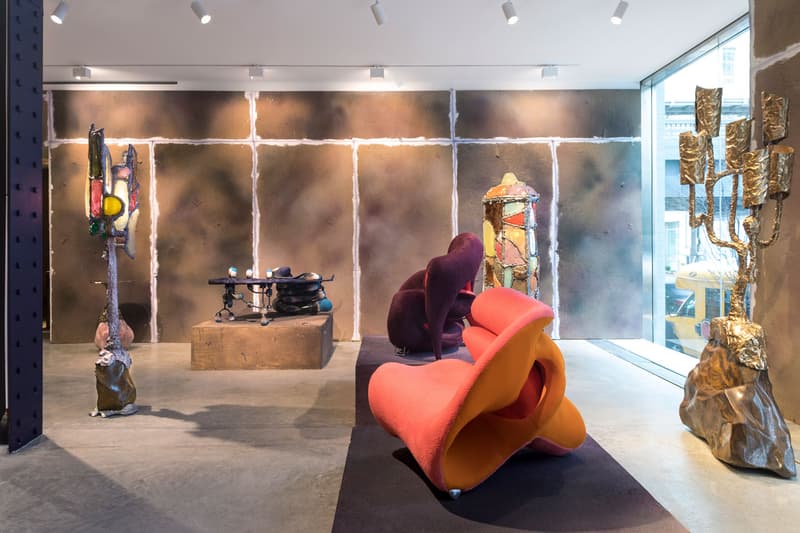 10 of 10
American designer Misha Kahn is displaying his plush and sculptural objects at New York's Friedman Benda gallery as part of his "Soft Bodies, Hard Spaces" exhibition. Intended to showcase a positive relationship between humans and machines, the "optimistic design show" includes unusually shaped and curved objects made from metal casting, hand weaving, digital modeling, and glass collaging.
Interested in the incongruity of our "strange, soft bodies" within the "hard, violent right angles" in which we reside, Kahn illustrates this juxtaposition in the gallery's space. One area is covered in soft, white yarn, while the other is coated with sand that has been airbrushed with dark paint. "Our entire material culture constantly places images of the natural world in rectangular frames and builds textures that riff off the tension between our constructed civilization and our desire to escape it," he says.
The objects on display, like his luxurious Pig of Sea sofa and curvaceous Ammonoid Omega and Alpha chairs, were created using a virtual reality program. Kahn explains the process allowed him to manipulate the creations and produce unexpected designs. Other key pieces from the exhibition include a bronze All the Things I Forgot chandelier and a series of glass and aluminum sculptures Kahn created when he was a visiting artist at the Corning Museum of Glass.
Check out installation views from "Soft Bodies, Hard Spaces" in the gallery above. The exhibition is running from now until April 4.
Elsewhere, Swedish design boutique Artilleriet is relaunching Jan Ekselius' Etcetera chair from the '70s.
Friedman Benda
515 W 26th St
New York, NY 10001