Apple Will Donate 10 Million Face Masks to Healthcare Professionals
As CEO Tim Cook previously declared last weekend.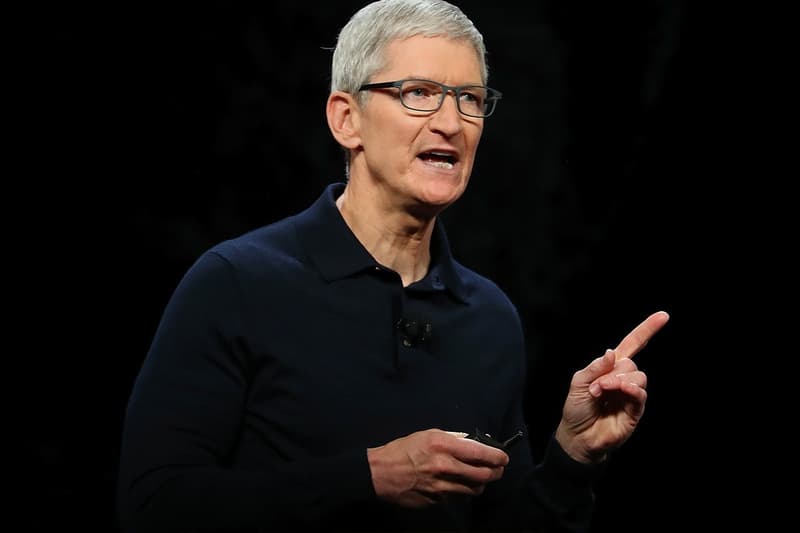 After declaring the company would donate "millions of surgical masks" to the US and Europe,  CEO Tim Cook officially announced Apple has sourced and will donate 10 million face masks to healthcare professionals."Apple has sourced, procured and is donating 10 million masks to the medical community in the United States," Cook says in the below video tweeted from home. "These people deserve our debt of gratitude for all of the work they're doing on the front lines." He also took the time to recognize employees who work in grocery stores, warehouses, and even delivery people for their service during the COVID-19 outbreak.
Other tech figures like Facebook's Mark Zuckerberg and Tesla's Elon Musk have also pledged to provide 720,000 face masks and 250,000 N95 air-filtering masks, respectively last weekend. Like Facebook, Apple's masks will come from a stockpile of masks leftover from last year's devastating California wildfires.
In related news, Nike is developing face shields and other equipment for medical workers.
Proud to share we've been able to source 10M masks for the US and millions more for the hardest hit regions in Europe. Our ops teams are helping to find and purchase masks from our supply chain in coordination with governments around the world. pic.twitter.com/uTsA6eA5ks

— Tim Cook (@tim_cook) March 25, 2020
Our teams at Apple have been working to help source supplies for healthcare providers fighting COVID-19. We're donating millions of masks for health professionals in the US and Europe. To every one of the heroes on the front lines, we thank you.

— Tim Cook (@tim_cook) March 21, 2020