Nike Is Developing Face Shields and Other Equipment for Medical Workers
Following the company's initial pledge to help fight COVID-19.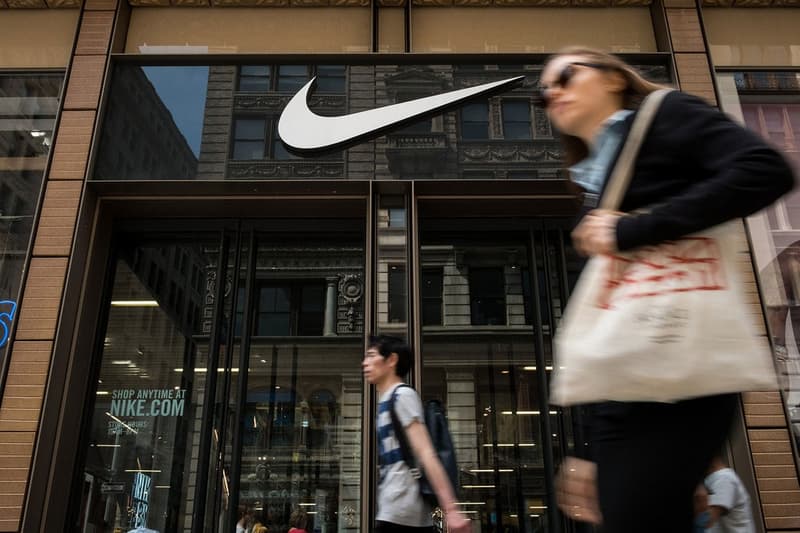 Following its pledge of over $15 million USD to fight coronavirus, Nike is now looking to assist healthcare professionals during this ongoing pandemic in a more direct way. Nike CEO John Donahoe mentioned during this week's shareholder call that the company is currently developing and prototyping personal protective equipment (PPE) for doctors and nurses alike. These items include face shields created with guidance from the healthcare workers at Oregon Health & Science University (OHSU).
"Companies like Nike need to do our part," Donahoe said. "Based on needs identified by the teams and health professionals at Oregon Health & Science University, our teammates are working right now about how to best help, including prototyping face shields of OHSU and others." Donahoe made these statements during the same Q3 conference call where he announced Nike performed better than projected amid the global pandemic.
In a statement provided by Business Insider, Nike said that the company is launching the initiative with OHSU and focusing on supporting Oregon healthcare workers to start.
This isn't Nike's first foray into the world of healthcare professional apparel: last fall the Swoosh unveiled the Air Zoom Pulse — a shoe designed for medical workers, and also in conjunction with employees at OHSU.
Another statement from OHSU, courtesy of its site, states: "OHSU is extremely grateful to the team at Nike for their generous offer to help OHSU in our coordination with other health systems during this unprecedented time. We are committed to ongoing discussions regarding their efforts to develop prototype face shields to help ensure the safety and well-being of health care professionals."
In related news, Prada is producing overalls and masks for healthcare personnel.