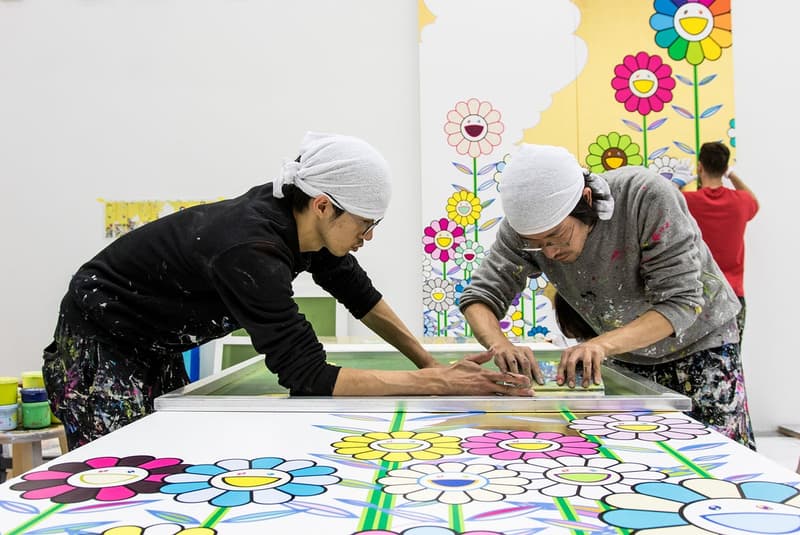 Museums Are Sharing Floral Artworks to Raise Each Other's Spirits
"We hope this #MuseumBouquet brightens your day!"
---
With shuttered museums across the globe facing difficulties posed by the coronavirus pandemic, institutions have taken to Twitter to raise each other's spirits. Started by the New-York Historical Society on Twitter, the hashtag "#MuseumBouquet" is being shared by museums alongside images of iconic floral artworks gleaned from their collections.
The Smithsonian American Art Museum received the first social media "bouquet" from the New-York Historical Society, portraying a painting of apple blossoms by American painter, Martin Johnson Heade. The Smithsonian quickly responded by sharing a painting of vivid sprouts by H. Lyman Saÿen to the Akron Art Museum. Contributions followed from a slew of institutions including the Metropolitan Museum of Art, the Guggenheim, the Cooper Hewitt, MCA Chicago, and more.
Check out some posts from this trending Twitter moment below and share your own "#MuseumBouquet."
Elsewhere in art, Arts Council England is launching a $188 million USD emergency fund for struggling artists and institutions.
We're sharing a #MuseumBouquet with our friends at the @FieldMuseum! These flowers are from Takashi Murakami's "Flowers, flowers, flowers." @takashipom
? Thanks to the @hirshhorn for getting this fun flower free-for-all started! pic.twitter.com/Gul7sqergO

— MCA Chicago (@mcachicago) March 24, 2020
Dear @americanart, we wanted to brighten your day with these apple blossoms by American painter Martin Johnson Heade.

?We hope this #MuseumBouquet makes you smile today! ? pic.twitter.com/d63vSZKWT5

— New-York Historical Society (@NYHistory) March 24, 2020
Dear @AkronArtMuseum we hope this #MuseumBouquet brightens your day. ?
H. Lyman Saÿen, "Anemones," ca. 1910-1912 https://t.co/DApdqOmvj8 pic.twitter.com/p7KEpk5wfi

— americanart (@americanart) March 24, 2020
Aww thank you! And we hope this one brightens yours! #MuseumBouquet

Andy Warhol
(Pittsburgh, Pennsylvania, 1928 – 1987, New York, New York)
Flowers , 1970
Screenprint on paper
36 in. x 36 1/8 in. (91.44 cm x 91.76 cm)
Museum Acquisition Fund
1970.12 pic.twitter.com/eDwVOjjIR6

— Akron Art Museum (@AkronArtMuseum) March 24, 2020
During these difficult times, we think everyone needs a dancing daisy to brighten their day. Today we're sending a virtual #MuseumBouquet to you, @mitlistarts and @theDavisMuseum ???

Jennifer Steinkamp. "Dance Hall Girl, daisies," 2004. pic.twitter.com/BTAXyo1Up0

— MassArt Art Museum (@maamboston) March 24, 2020
A Klimt for a Klimt! Mäda Primavesi and her flowers send their regards to you, neighbor.??#MuseumBouquet

Learn more: https://t.co/7aOptFKsNf https://t.co/34MQEMa7pu pic.twitter.com/eWjl6aCvA5

— The Metropolitan Museum of Art (@metmuseum) March 24, 2020
Sending well wishes by way of a puppy-shaped #MuseumBouquet to our 5th Avenue neighbors @cooperhewitt, @elmuseo, @frickcollection, @metmuseum, @MuseumofCityNY, and @thejewishmuseum. ? We can't wait to visit you all again soon!

(Pictured: Jeff Koons, "Puppy," 1992) pic.twitter.com/ck0fllnabt

— Guggenheim Museum (@Guggenheim) March 24, 2020
??? Cherry blossoms from our sculpture garden for all of our museum friends, thinking of you this week ?
Thank you for sending a #MuseumBouquet ?? pic.twitter.com/AuetMkx6B2

— Hirshhorn (@hirshhorn) March 24, 2020
Roses are red, violets are blue, sending this #MuseumBouquet just for you, @mbamtl ❤️️?

Jean-Baptiste Monnoyer. Still Life: Flowers, 17th century. Oil on canvas.
Bequest of Miss L. Aileen Larkin, 1967. © 2020 Art Gallery of Ontario pic.twitter.com/QB0UG6lf1Z

— Art Gallery of Ontario (@agotoronto) March 24, 2020
To: @LACMA, @MOCAlosangeles, @hammer_museum, @gettymuseum

We hope this bright splash of color, courtesy of @JeffKoons, brightens your day ? #MuseumBouquet

Love,
All the staff at The Broad pic.twitter.com/elFZ0gzY36

— The Broad (@TheBroad) March 24, 2020
Sending a garden of flowers and lots of love to our Portrait Gallery friends @NPGLondon and @PortraitAu! ? #MuseumBouquet ?: https://t.co/YZQk4neOPT pic.twitter.com/O7jjaHeFkb

— National Portrait Gallery (@smithsoniannpg) March 24, 2020