Adidas Predicts $1 Billion USD Chinese Sales Decline Due to Coronavirus
Competitors PUMA and Nike have already faced tanking share prices.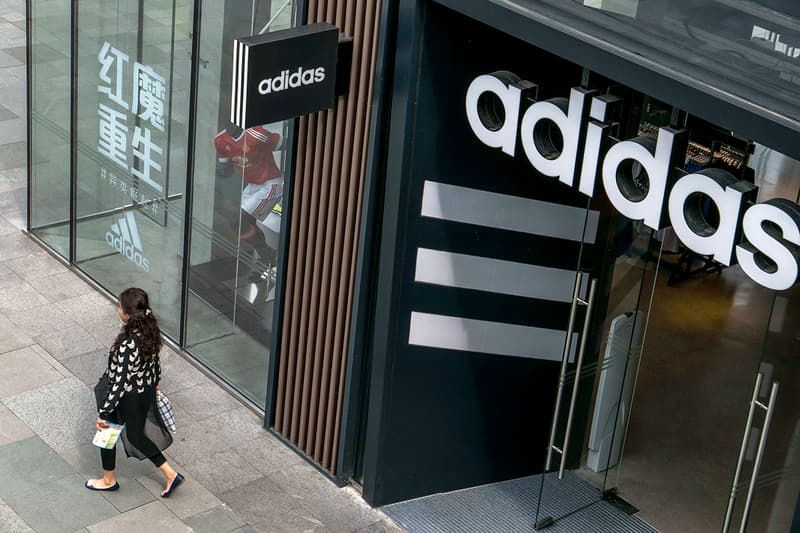 Following early hints of financial fear, adidas has confirmed investors' Coronavirus (COVID-19) concerns, reports Reuters. The German sports giant is hit even harder than its rivals Nike and PUMA, though none of the companies are entirely unscathed.
adidas shares were down 10% on March 11, following a steady decline over the past few weeks, when the company announced expectations of a €1 billion EUR (approximately $1.1 billion USD) sales drop in greater China due to Coronavirus interference, accompanying a €100 million EUR (approximately $111 million USD) drop in Japan and South Korea. Chief Executive Kasper Rorsted explained to analysts that higher-margin China business is usually a major contributing factor to the company's overall profits. However, adidas also reported that it reopened nearly half of its 12,000 Chinese stores that have been closed since January 25.
With various major sporting events postponed, canceled and quarentined, adidas may be in for rougher waters still. Rorsted noted that if the Tokyo Olympics and Euro 2020 were canceled, adidas may lose up to €70 million EUR (approximately $78 million USD) in sales — the latter event is a particularly big sales driver — but he remains positive about adidas' underlying health and isn't considering any job cuts.
Meanwhile, Nike has seen a 3% dip, while PUMA is down by about 3.2%. Initially, PUMA remained confident that business would soon normalize, but recently forecast less optimistic results. "Given the duration of the situation in China, the negative impact in other Asian countries and now also the spread to Europe and the U.S.," PUMA said in a statement. "We unfortunately have to conclude that a short-term normalization will not occur."
In slightly more optimistic news, adidas predicted currency-neutral sales to increase by 6%-8% in 2020 overall, with a rise in operating margin from 10.5%-11.8%, though this is based on a return to normal business in the latter portion of the year.
Meanwhile, more events have been canceled over social distancing aims: the tech-centric E3, Coachella 2020 and Baselworld.