Coronavirus to Reportedly Smother adidas, PUMA Revenues
Each company has warned of strained Chinese business.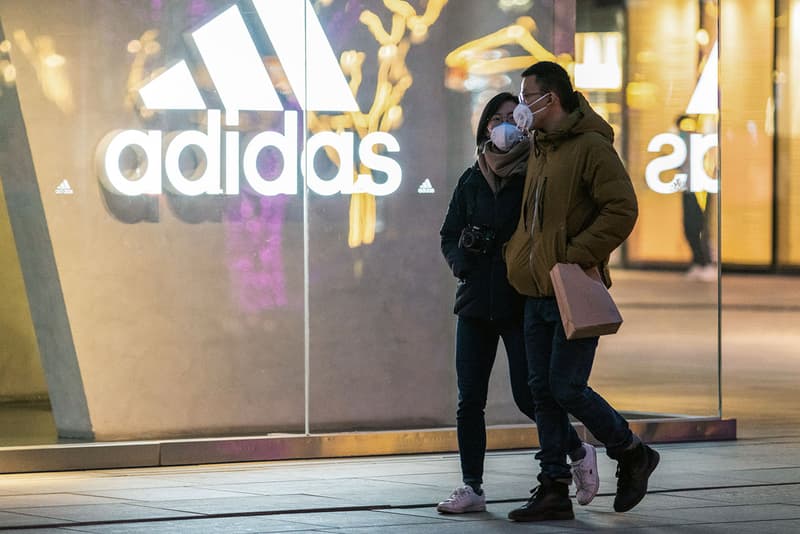 After closing a host of stores in China in response to Coronavirus, sportswear giant adidas and rival PUMA have each released statements warning investors of temporarily waning Asian business, the Business of Fashion reports. Each company asserts that the Coronavirus outbreak is hurting their business in and around China, primarily due to store closures and fewer traveling Chinese tourists.
In a statement, adidas revealed that its Greater China business dropped by a shocking 85% since Chinese New Year on January 25. Similarly, the Three Stripes' sales in neighboring nations, including Japan and South Korea, has also dropped, though it hasn't affected sales in a comparable way to the impact of Greater China.
More optimistically, PUMA claimed that it still aims to reach its 2020 targets, though it acknowledged subpar first quarter profits and sales. Over half of PUMA's Chinese stores remain closed, but the German company noted that it is working under the assumption that the Coronavirus situation will "normalize" in the short term.
These announcements follow Under Armour's pessimistic sales announcement and Apple's quarterly earning fears, demonstrating the expansive and dramatic impact of the Coronavirus epidemic.