Medhane Enlists Alter Ego AFB for New Project 'FULL CIRCLE'
The Brooklyn emcee shows serious growth on his self-produced effort.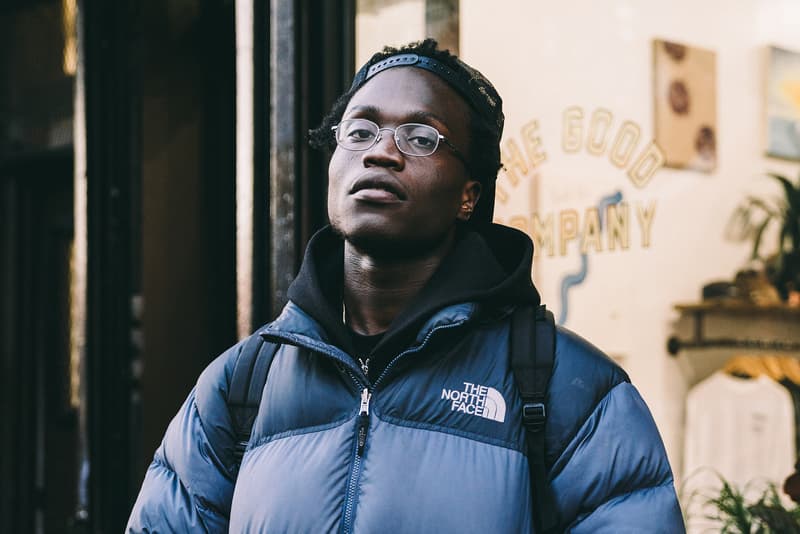 Brooklyn rapper Medhane has kept busy since the release of his first full-length project Own Pace back in November of last year. After issuing loosies in "DOLOMEALS" and the MAVI- and Chuck Strangers-featuring "Myrtle", Medhane (pronounced "meh-donny") returns with his next release, FULL CIRCLE, produced by AFB, the rapper's alter-ego.
The record kicks off with the gritty and hallucinatory "Dan Freeman", a song that alludes the protagonist of both the 1969 novel and 1973 film The Spook Who Sat by the Door: Dan Freeman, the CIA's first black officer. The X-ray-inspired cinematography by Christopher Currence matches the inverted and introspective verses and sets the tone for the emcee's latest 8-track, 15-minute offering.
"Stay expending energy/ Won't let that anger get the best of me/ Steady speed, let me be, let me dream/ Know what pressure bring, gettin' free/ Framing memories/ Let the tension ease/ Breathe deeply/ Prolly missin' when you need me/ Throwin' shade it never reach me/ Game easy," he raps on the intro's opening verse.
NA ION KNO IF THEY HEARD ME , FULL CIRCLE IS OUT NOW EVERYWHERE !!! TAP IN ??? https://t.co/AwGu8TMp3m

— Medhane (AFB) (@mehdonny) February 18, 2020
"I WAS JUST IN THE MARA" features another Brooklyn upstart, Maassai, while "NATURAL LEAF" enlists Akai Solo for a guest verse. Here, Medhane demonstrates mastery of his craft on top of layered, insular loops from the production part of his brain, better known as AFB, whose output is his most experimental yet. No track reaches past the two and a half minute mark, yet each leaves a resonating impact, as every verse and bar packs a thoughtful punch.
Stream FULL CIRCLE below and in more music news, watch King Krule's new spacey, disorienting "Cellular" music video.