Arcmanoro Niles Brings Introspective Paintings to UTA Artist Space
Exploring what affects one's personal journey across a lifetime.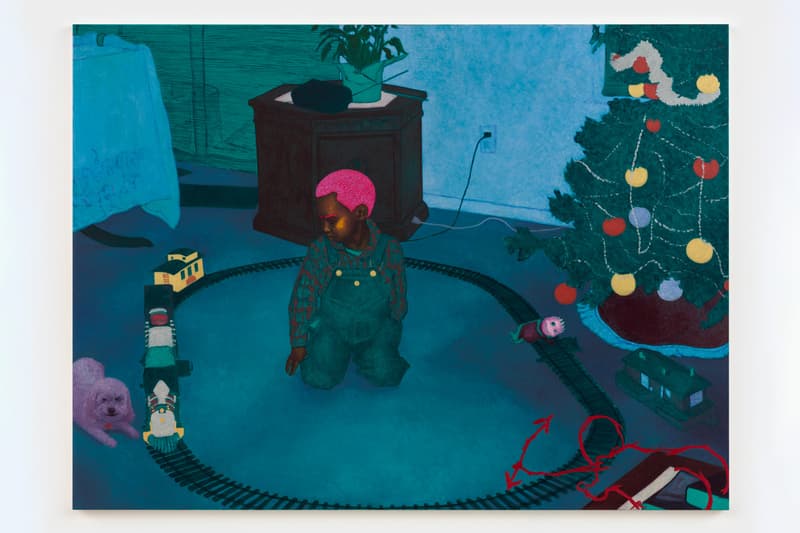 1 of 10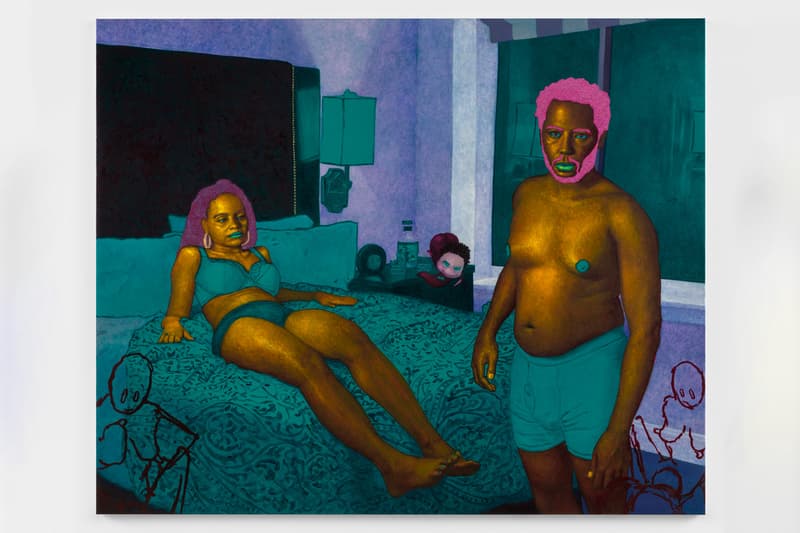 2 of 10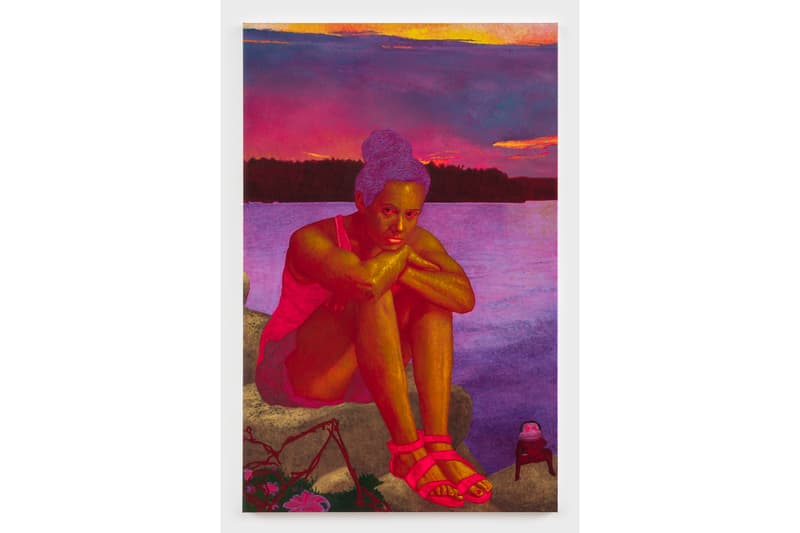 3 of 10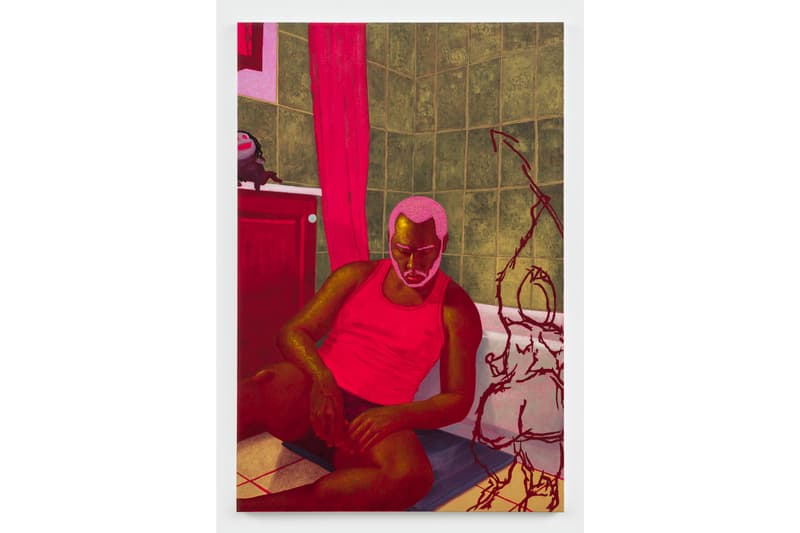 4 of 10
5 of 10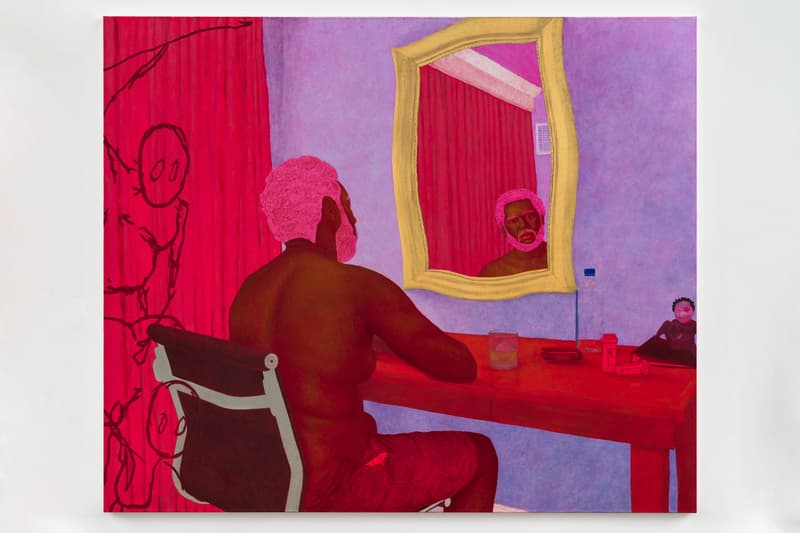 6 of 10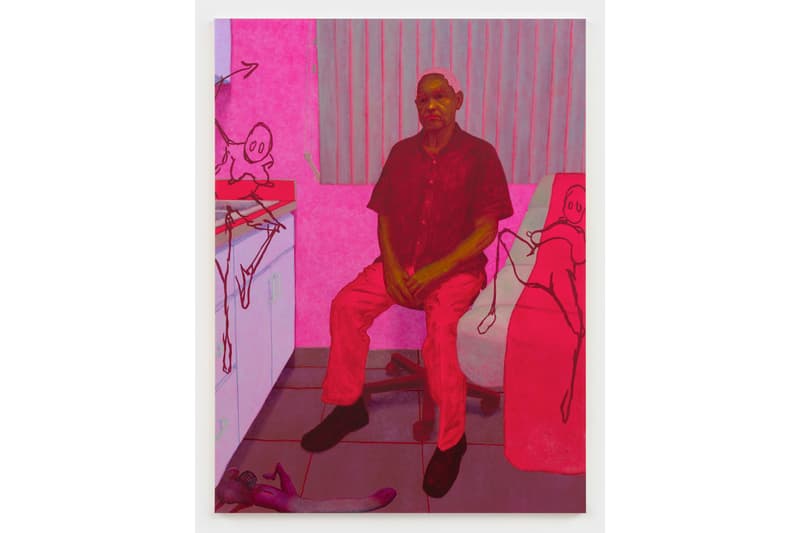 7 of 10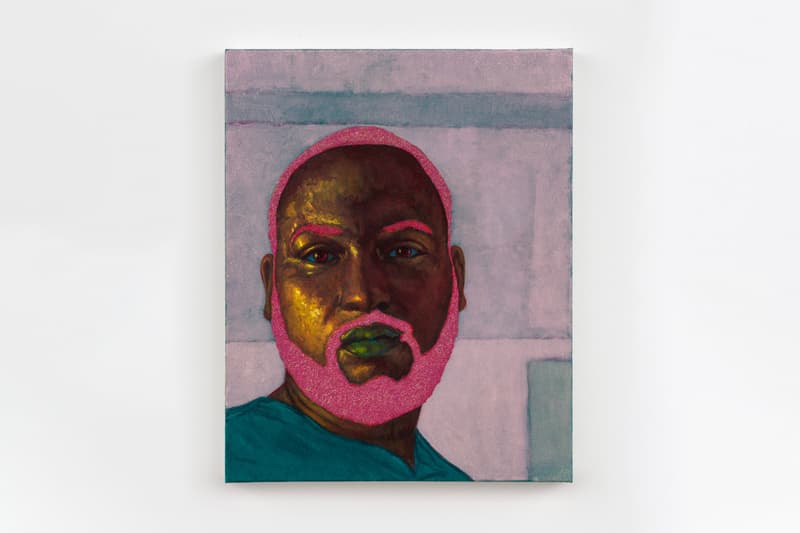 8 of 10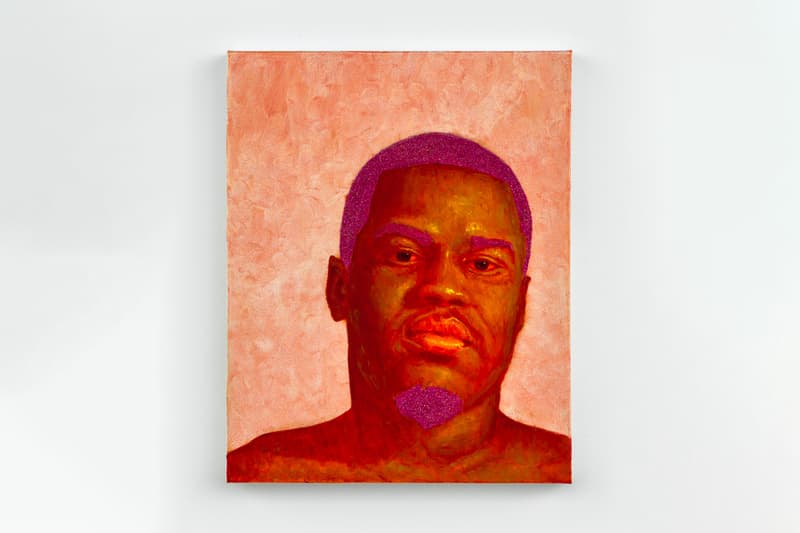 9 of 10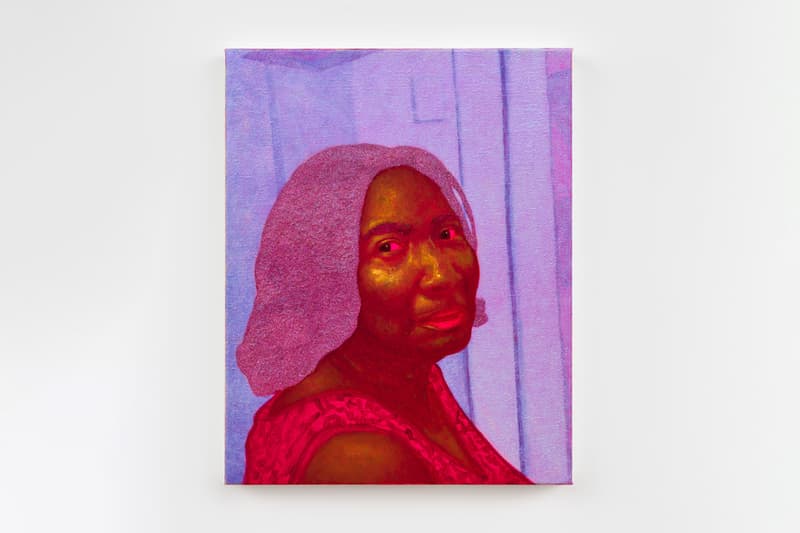 10 of 10
Brooklyn-based artist Arcmanoro Niles is holding his first-ever solo exhibition on the West Coast, entitled "I Guess By Now I'm Supposed To Be A Man: I'm Just Trying To Leave Behind Yesterday," at UTA Artist Space in Los Angeles. His highly saturated figurative paintings, disrupted by small, outlined creatures that represent an impulsive force influencing his characters, explore how relationships and experiences affect a person's journey over a lifetime.
Niles debuts seven large-scale paintings that show figures in deep introspection: a young adult is slumped against a bathtub; a middle-aged man faces his reflection in a mirror. The series opens with a child working on a model train set and ends with an elderly man in the doctor's office. Some figures meet the viewer's gaze with a challenging stare, while others appear more vulnerable with heads turned away.
A series of small-scale portraits depicting friends and family will also be on display. While Niles' other paintings offer a cinematic narrative on life, his intimate portraits allow a closer examination of his subjects as individuals. Take a closer look at select works from "I Guess By Now I'm Supposed To Be A Man: I'm Just Trying To Leave Behind Yesterday" above. The exhibition is running from now until March 14.
In other news, Jean and Nicolas Jullien are holding a joint exhibition at Lyon's Galerie Slika.
UTA Artist Space
403 Foothill Rd
Beverly Hills, CA 90210